Adelante! Celebrating Latina Leaders That Move us Forward.
Description
Please join Charles Schwab, Ernst & Young, and ALPFA on September 26th, as we celebrate Hispanic Heritage Month with an evening of fun, music, drinks, food, and learning. The program will feature Latina leaders whom will share their personal stories, as well as provide guidance regarding what they have learned along the way in their path to leadership.
Agenda
445-545 PM: Networking, music, drinks & hors d'ouevres
545-615 PM: A fireside chat featuring Gabriela Parcella, Chairman, President and CEO of Mellon Capital. Gabriela will be interviewed by Omar Aguilar, Senior Vice President and Chief Investment Officer, Equities and Multi-Asset Strategies, Charles Schwab.

615-645 PM: Panel discussion featuring Michele Moskonas, Regional Market Executive, Charles Schwab and Regina Balderas, Partner, Transaction Advisory Services, Ernst & Young. Discussion will be moderated by Javier Garcia, Partner, Assurance, Ernst & Young.
645-745 PM: Additional networking and music.
Bios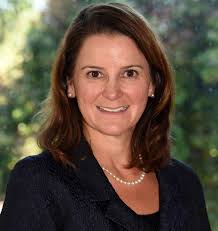 Gabriela Franco Parcella
Chairman, President and Chief Executive Officer, Mellon Capital
Gabriela Franco Parcella is the chairman, president, and chief executive officer at Mellon Capital. She provides strategic leadership to the executive team and across all areas of the firm. Gabriela has been a key contributor to Mellon Capital's growth in multi-asset and beta strategies, international expansion, and the extension of its institutional strategies through strategic sub-advised relationships.
Gabriela has worked in the financial services, operations, risk, and regulatory fields since 1994. Prior to her current role, Gabriela served as executive vice president and chief operating officer at Mellon Capital, managing all operations, technology, finance, regulatory, and administrative functions. She previously served in other senior roles at the firm, including managing director of business operations, chief compliance officer, and general counsel. Prior to joining Mellon Capital in 1997, she was an attorney at Orrick.
Gabriela chairs the Mellon Capital Board of Directors, Executive Planning Group, and Senior Management Group, and is a member of the BNY Mellon Senior Leadership Team. She is the founder of the San Francisco region Women's Initiative Network (WIN). She serves on the Stanford Law School Board of Visitors, chairs the Board of Schools of the Sacred Heart San Francisco, and formerly served on the Board of San Francisco Meals on Wheels. She is also a life member of ALPFA (Association of Latino Professionals for America).
Gabriela is a frequent speaker at industry events, including SOCAP 2015 (where she presented "Social Finance and Investing in Carbon Efficiency") and the 2016 BNY Mellon People Report. She was named one of the "Most Influential Women" by the San Francisco Business Times in 2016. Fortune magazine and ALPFA named Gabriela third on their 2017 list of the "50 Most Powerful Latinas in Corporate America."
Gabriela earned a JD from Stanford Law School and an MPA from the University of Texas at Austin.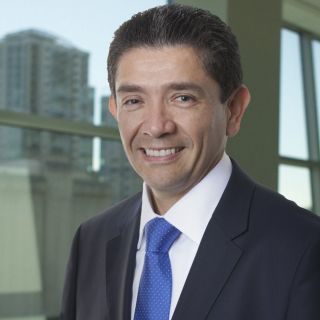 Omar Aguilar
Senior Vice President and Chief Investment Officer, Equities and Multi-Asset Strategies, Charles Schwab
Omar Aguilar joined Charles Schwab Investment Management, Inc. (CSIM) in April 2011 as senior vice president and Chief Investment Officer, Equities and Multi-Asset Strategies. He is responsible for CSIM's equity and asset allocation mutual funds, exchange traded funds (ETFs) and separately managed accounts. Aguilar has more than 20 years of broad investment management experience in the equity markets, including managing index, quantitative equity, asset allocation and multi-manager strategies.
Prior to joining CSIM, Aguilar was with Financial Engines, where he was responsible for managing more than $40 billion in assets from leading retirement plan sponsors in the defined contribution market. Prior to that, he served as head of quantitative equity for ING Investment Management, building and developing the group and managing more than $20 billion in assets with 15 global active, index and enhanced index strategies for pensions funds, variable annuities and mutual funds. Aguilar also served as the head of quantitative research for Lehman Brothers' alternative investment management business, and as a director of quantitative research and portfolio manager with both Merrill Lynch Investment Management and Bankers Trust.
Aguilar received a B.S. degree in actuarial sciences and a graduate degree in applied statistics from the Mexican Autonomous Institute of Technology (ITAM). He was a Fulbright Scholar at Duke University's Institute of Statistics and Decisions Sciences, where he earned his M.S. and Ph.D.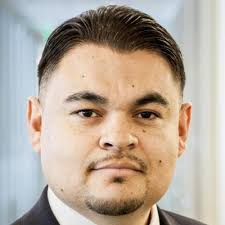 Javier Garcia
Partner, Assurance, Ernst & Young LLP
Javier is an Assurance partner and West Real Estate, Hospitality and Construction co-market segment leader in the San Francisco office of Ernst & Young LLP. He has more than 17 years of experience providing services to real estate companies, as well as consumer products companies. He also leads the West EY Latino Professional Network as the Executive Sponsor, which is our internal employee resource group focused on mentoring, sponsoring and advancing Latino professionals within the organization. Javier is also the San Francisco Executive Sponsor for EY/College MAP, our marquee high school mentorship program geared towards providing college access to high school students and continued support to students after high school graduation and throughout their college journey.
Javier has served clients in the multifamily apartment, office, industrial, single-family home for rent and homebuilding sectors of the real estate industry. His experience includes working on opportunity funds and fair value reporting and with real estate developers. Javier has also participated in several IPOs and has experience assisting clients with various SEC, regulatory and compliance projects. Javier's experience also includes a rotation of approximately two years within Ernst & Young LLP's West Region Professional Practice Group (National Accounting Group), where he assisted audit teams with research and consultation on complex accounting transactions, including business combinations, consolidations, share-based payments, debt and equity transactions and SEC regulatory matters.
Javier earned a Bachelor of Arts in Business Economics and Accounting from the University of California, Santa Barbara. He is a CPA licensed in California and a member of the AICPA and the California Society of CPAs.
Regina Balderas
Partner, Transaction Advisory Services, Ernst & Young LLP
Regina is a dedicated member of EY's Transaction Advisory Services (TAS) Group with over 22 years of professional experience in the private, public and regulatory sectors. In TAS, Regina provides assistance to private equity and corporate clients on various types of transactions including full enterprise sales, MLP and REIT IPOs, tax free spins, carve-outs and cross-border transactions. Regina is highly experienced in all capital market transactions, including equity (IPOs) and debt issuances.
Experience
• Advises and assists clients with the preparation of public company disclosures, pro forma financial statements and other key financial components of SEC registration statements and Rule 144A offerings.
• Advises clients on the SEC's views for preparing carve-out financial information in connection with tax free spins, Master Limited Partnerships, Real Estate Investment Trusts, initial public offerings and M&A transactions. Also assists with business separation and Day 1, new public company readiness matters.
• Regina re-joined EY in July 2008. Her previous experience with Ernst & Young was in the Houston office where she provided audit services to clients primarily in the oil and gas and oilfield services industries.
• Prior to re-joining EY, Regina spent five years at the Securities and Exchange Commission in the Division of Corporation Finance. Her responsibilities involved the review of registration statements and annual reports of foreign and domestic filers in the oil and gas (upstream, midstream and downstream), oilfield services, mining, utilities, consumer products, business services, paper and food industries.
Education and certifications
• B.A. in Business Administration-Accounting from the University of Houston
• Certified Public Accountant (CPA) licensed in the states of New York and Texas
• Certified Fraud Examiner
Member of the AICPA

Michele Moskonas
Regional Market Executive, Charles Schwab
Michele Moskonas is a Regional Market Executive (RME) for Charles Schwab & Co.'s Investor Services branch network. As the Southeast RME, Michele's leadership responsibilities include developing a talented, professional, and collaborative team that strategically drives long-term growth and increasing client loyalty within the Southeast retail market. This leadership team provides Wealth Management through thirty-eight retail locations by developing personalized client relationships based on transparency, choice, and accessibility. Prior to this role and for sixteen years, Michele led the Southeast retail market at Fidelity Investments. Michele earned a Bachelor of Science from Yale University, a Master of Business Administration degree from Duke University, and holds the CFP® designation.
Sponsors