Description
A FREE Community based workshop. Registration required. Space is limited.
This program has been approved for 2.50 clock hours of continuing education credit by the Texas Speech-Language-Hearing Association (TSHA). TSHA approval does not imply endorsement of course content, specific products, or clinical procedures.
Will your kindergartener diagnosed with Childhood Apraxia of Speech (CAS) find social acceptance or get permission to go to the bathroom when others frequently can't understand him/her? Will these situations create frustration and anger resulting in inappropriate behavior? According to a recent study, children diagnosed with CAS are frequently lagging in literacy skills. As CAS evolves and improves, difficulties with expressive language deficits become apparent. Will receptive and/or expressive language difficulties impact the child's ability to learn in the classroom? These types of problems can arise when a child with CAS starts to school. How can these diverse needs be addressed to help the child be successful in school?
CAS is certainly a speech diagnosis, but sometimes the problems associated with the disorder are not just speech problems. This talk will present some of the complex problems that frequently arise in the school setting with the student who has apraxia of speech, some solutions that have helped others, and what new research is uncovering. Though the talk will primarily be a lecture with power point and handouts, SLP and parent participants will also be asked to suggest solutions that have helped their students.
Speaker- Kay J. Giesecke, MS, CCC-SLP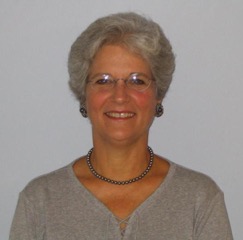 Kay J. Giesecke received a BFA from Southern Methodist University (1971) and a MS from University of Texas in Dallas (1996) - both in communication disorders. She worked for 12 years (1971-1983) as a public school SLP and has been in private practice since 1992, specializing in treating Childhood Apraxia of Speech since 1996. Ms. Giesecke has both her Texas state license to practice speech-language pathology and her Certificate of Clinical Competence from the American Speech and Hearing Association. She has attended trainings on CAS at the Apraxia Kids (formally known as Childhood Apraxia of Speech Association of North America) conventions five different years and at two different short courses offered by the Texas Speech and Hearing Association (TSHA). She has presented on the subject of Childhood Apraxia of Speech at numerous school districts and regional, state, national and international conferences and workshops. In addition, she has taught for several university programs including in Zambia and the United Kingdom
Venue details:
Details: No childcare provided.