Event Information
Refund Policy
Refunds up to 7 days before event
Description
ABOUT THE EVENT:
Our nation has the dubious distinction of incarcerating more children and youth than any other nation on the planet – actually at 3-4 times the rate of most industrialized nations. Many are jailed in juvenile institutions. However, many others are sentenced as adults and serve their sentences in adult facilities. In fact, Michigan is one of only 5 states still sentencing 17-year-olds as adults. Some even receive life sentences for their offenses.
This should trouble all of us greatly since we routinely recognize the immaturity of young people. After all, young people can't vote or serve on a jury until they're 18, or buy alcohol before 21.
What are the short-term and long-term effects to those touched by this phenomenon? How are families and the community at large affected? What chances can they have of a "normal" life after release? Join the Metro Detroit Out4Life Reentry Coalition to learn about and discuss the issues surrounding locking up such a high number of children and youth in Michigan juvenile institutions and adult prisons.
SPEAKERS: MIKE BENSON/RONALD SIMPSON-BEY
Mike Benson presenting on the plight of The Youthful Offender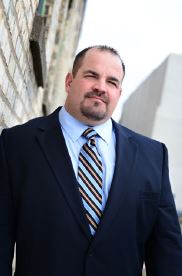 Mike Benson is the President of The Conquerors International Strength Team, a ministry that utilizes feats-of-strength demonstrations to captivate audiences worldwide, and then delivers a message of hope. The Conquerors' mission is to "Transform communities worldwide with the Gospel of Jesus Christ." Having visited over 26 nations, The Conquerors have global impact which has resulted in over 250,000 people who have made decisions for Jesus Christ. Mike works with some of the world's most well-known ministries, including One
Hope, Prison Fellowship, Youth For Christ, Navigators, and many more. Mike spent 11 years in prison for a life of drugs and crime and his testimony of overcoming adversity through a relationship with Jesus Christ to live a successful life is in high demand at churches, schools, businesses, and nations worldwide. Mike is known for his blunt, practical, and humorous communication style and can relate to people in every walk of life. Mike is the "On board" Evangelist at Resurrection Life Church in Grandville, Michigan, where he often preaches. He also shares the Gospel at churches nationwide. He has worked with multi-million dollar CEO's and owners of businesses who support his ministry; some of whom sit on The Conquerors Board of Directors. Mike believes that identity and communication are the keys to success in relationships and the businesses built on them, and that with security and skill in these areas anyone can succeed in any aspect of life! Mike currently resides in Allendale Michigan with his wife of 14 years, Stefanie, and 2 children, Sofia and Riley. Mike also has a grown daugher, Alexa, and 3 grandsons.
Ronald Simpson-Bey presenting on Juvenile Lifers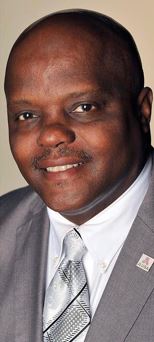 Ronald D. Simpson-Bey is a formerly incarcerated leader working as the Alumni Associate for JustLeadershipUSA and is a 2015 Leading with Conviction Fellow with JLUSA. As a decarceration leader committed to cutting the national prison population in half by 2030, Ronald is a steering team member of the Michigan Collaborative to End Mass Incarceration (MI-CEMI) and Nation Outside organizations for returning citizens. Ronald comes to this work from many dimensions. He served 27-years in the Michigan prison system before his conviction was reversed because of prosecutorial misconduct. He is an engaged, thoughtful, and creative leader, founding many enrichment programs rooted in transformation, redemption, and self-accountability. Ronald has attended Eastern Michigan University, Mott Community College, and Jackson Community College. He has worked as a staff paralegal at the former Prison Legal Services of Michigan. Ronald is on Twitter @BeySimpson, and can be reached at: ronald@justleadershipusa.org
PANELISTS:
Mike Benson - The Conquerors International Strength Team
Ronald Simpson-Bey - JustLeadershipUSA
Pete Martel - State Appelate Defenders Office
Bob Kirby - Incarcerated Youth Ministries
David Walton - Former Juvenile Lifer (served 40 years in prison)
June Walker - Hope Community Church (prison ministry director)
PROGRAM FORMAT:
Registration 8:30am (A Continental breakfast is included with registration)
Presentations begin at 9am
Panel Discussion at 10:40am
Event ends at 12pm
Date and Time
Location
The Salvation Army Eastern Divisional Headquarters
16130 Northland Dr
Room D
Southfield, MI 48075
Refund Policy
Refunds up to 7 days before event