Additive Manufacturing Forum for Manufacturers
When and where
Location
7000 East Avenue Livermore, 94550-9234
Description
ADDITIVE MANUFACTURING FORUM
Exclusively for Manufacturers Only

This unique one-day forum is brought to you by the California Network for Manufacturing Innovation (CNMI) whose members include CMTC, MANEX, a team from LLNL, USC, Research Triangle Institute and NIST. The goal of the forum is to inform manufacturers of the opportunities Additive Manufacturing can bring to their business and raise awareness of the importance of Additive Manufacturing to the national economy and to the State.
"Additive manufacturing has become a burgeoning industry, enabling rapid prototyping of components for automotive, medical and eletronic applications."
Benefits for Attendees or Manufacturers:
Understand the opportunity Additive Manufacturing brings to your company

Meet and partner with industry leaders in Additive Manufacturing

Determine the skills required to take advantage of the Additive Manufacturing opportunity
Contact Info:
If you have questions or need additional information, contact John Anderson, Director, at anderson@cmtc.com.
For information regarding registration and travel, contact Carrie Pittman, cpittman@cmtc.com.
PLEASE COMPLETE REGISTRATION PRIOR TO MARCH 15TH IN ORDER FOR LAWRENCE LIVERMORE NAT'L LABORATORY (LLNL) TO COMPLETE YOUR BADGE AND ENTRANCE INTO THE FACILITY. YOU WILL NOT BE ADMITTED TO THE EVENT ON THE 20TH IF YOU HAVE NOT REGISTERED BY MARCH 15TH AND RETURNED THE BADGING FORMS TO LLNL.
Map and Driving Directions:
Map and driving directions here.
Hotel Info:
Four Points by Sheraton Pleasanton
5115 Hopyard Road
Pleasanton, CA 94588
(925) 460-8800
Room rate: $99 per night
To make reservations call the reservations number at 888-627-8072 or click the link below:
Additive Manufacturing (OR copy and paste the following link into a web browser)
https://www.starwoodmeeting.com/Book/additivemanufacturing2013
Other Hotel Options:
https://www.trivalleycvb.com/visitors/places-to-stay/
General Event Info:
Click here for general event info
Reception & Vendor Expo - March 19th:
Location: Poppy Ridge Golf Course Clubhouse
Time: 5:00pm - 8:00pm
Address: 4280 Greenville Road | Livermore, CA
Click here for reception & vendor expo info
Agenda - March 20th:
7:30 am
Badging and networking
1 hour
8:30 am
Welcome Remarks and Agenda Overview
Speaker:
Patrick Dempsey, LLNL
30 min
9:00 am
Keynote Address
Speaker: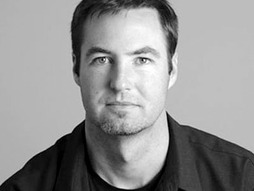 Scott Summitt, Bespoke
30 min
9:30 am
Additive Manufacturing Success Stories and The Innovation Edge
Betsey Cantwell, LLNL, Moderator
Speakers:
Chris Yonge, Makers Factory
Chris Spadaccini, LLNL
Rich Stump, Studio Fathom
60 min
10:30 am
BREAK
15 min
10:45 am
OEM Needs Panel
David Cranmer Regional NIST MEP Coordinator, Moderator
Panelists:
John McNeil, AeroVironment
Paul Cascone, Argen
30 min
11:15 am
Q&A – OEM Needs Panel
15 min
11:30 am
Vendor/Supplier Panel
Gene Russel, MANEX, Moderator
Panelists:
Gonzalo Martinez, Autodesk
Rich Chen, Microfabrica
Patrick Dunne, 3-D Systems
30 min
12:00 pm
Q&A – Vendor/Supplier Panel
15 min
12:15 pm
LUNCH AND NETWORKING
1 hour 15 min
1:30 pm
Afternoon Keynote
Speaker: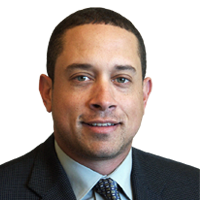 Kish Rajan,
Director of Business and Economic Development - Governor's Office
30 min
2:00 pm
Service Provider Panel
Jim Watson, CMTC, Moderator
Panelists:
Shane Collins, Oxford Performance Materials
Chuck Alexander, Solid Concepts
Seamus Meagher, GCM
30 min
2:30 pm
Q&A – Service Provider Panel
15 min
2:45 pm
Innovators Panel
Patrick Dempsey, LLNL, Moderator
Panelists:
Eric Duoss, LLNL
Leo Yewell, NASA/AMES
Behrokh Khoshnevis, USC
30 min
3:15 pm
Q&A – Innovators Panel
15 min
3:30 pm
BREAK
15 min
3:45 pm
CNMI Panel
Rob White, Moderator
Panelists:
Louis Stewart, State of CA
Patrick Dempsey, LLNL
Gene Russel, MANEX
Jim Watson, CMTC
60 min
4:45 pm
Next Steps
Speaker:
Betsey Cantwell
15 min