| | |
| --- | --- |
| Adding Foley to Your Project & LAPPG Member Showcase - July 11, 2019 | |
Event Details
It's summer so there is no better time to head west to the beach in Santa Monica and then join us for a great evening of learning about the art of Foley, viewing some short films from our talented members, and having the opportunity to network with others in the industry.
ADDING FOLEY TO YOUR PROJECT
Join us as we discuss the fascinating world of Foley with Foley Artist Tony Margulies. He'll be sharing a plethora of information about the how, when and wheres of Foley as well as his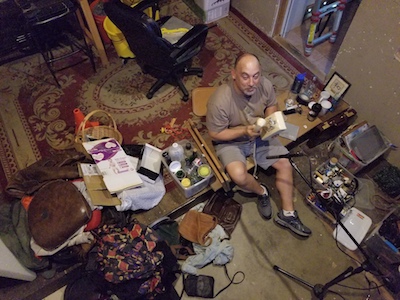 workflow and process. This will be a fun and educational presentation with a live demonstration followed by Q&A. It's a great opportunity to find out how best to utilize this art form to benefit your storytelling.

In 1999, Tony Margulies was given the opportunity to change careers from Production Manager/Line Producer to Foley Artist, and he never looked back. With over 200+ shows including, Friends, West Wing, Third Watch, Scrubs, Gossip Girls, The Psych, The Goodbye Girl, Homegrown Christmas, Dora The Explorer, Generator Rex, Disney Princess, Mr. Pickles, he will share with us his inside track on Foley FX design and how to creatively make your mixes stand out and draw your audience in.
LAPPG MEMBER SHOWCASE
We are constantly inspired by our talented members and the great work they do. And summer is the time of year to share it with all of you! So, come view this year's member showcase where we will be treated to some short pieces by your fellow members that will leave you inspired, too!
PARTICIPANTS INCLUDE:
Victoria Rose Sampson - "You Drive Me Crazy"

After a 40 year career as a feature film Sound Editor, Victoria Rose Sampson (Vickie) is living her dream to write and direct her own films. She is an award-winning producer/writer/director,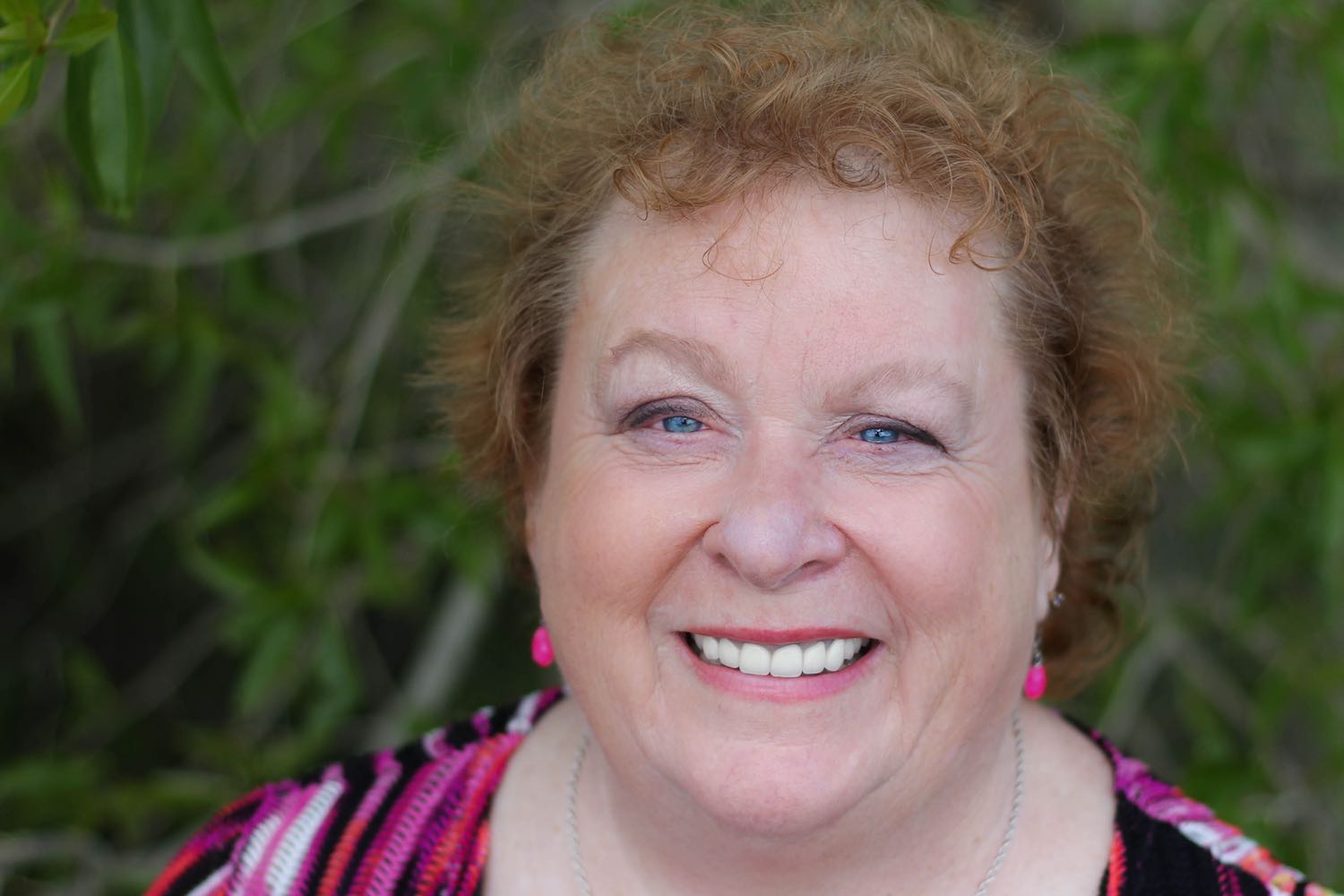 film and sound editor with over 201 credits of sound work, including editing Academy Award winning films SPEED and THE RIVER, she has also won 4 Golden Reel Awards and an Emmy. Victoria is a member of AMPAS, (The Academy of Motion Picture Arts and Sciences) and is a graduate of the AFI's acclaimed Directing Workshop for Women. Her PSA for Women In Film won a Telly and a Gold Aurora Award. She also teaches post-production sound at Cal State Los Angeles, USC, UCLA, AFI, Video Symphony and guest lectures to help filmmakers understand and utilize sound to its best potential. She recently directed YOU DRIVE ME CRAZY, an 8 minute thriller/comedy.... "with consequences." It's currently on the festival circuit winning awards. She is attached to direct a 10.5 million dollar feature film REVOLUTIONIST, with Virginia Madsen, Beth Grant, Sally Kirkland, Lou Ferrigno, Erica Hubbard and (hopefully) Jeff Bridges.
Her IMDB page is: http://www.imdb.com/name/nm0760222
Maurice Simmons - "

DYMALLY - First of His Kind"



Maurice Simmons was born in Chicago and raised in South Los Angeles by a single mother. After a few years in college as a theater major, Maurice enlisted in the Army. While serving in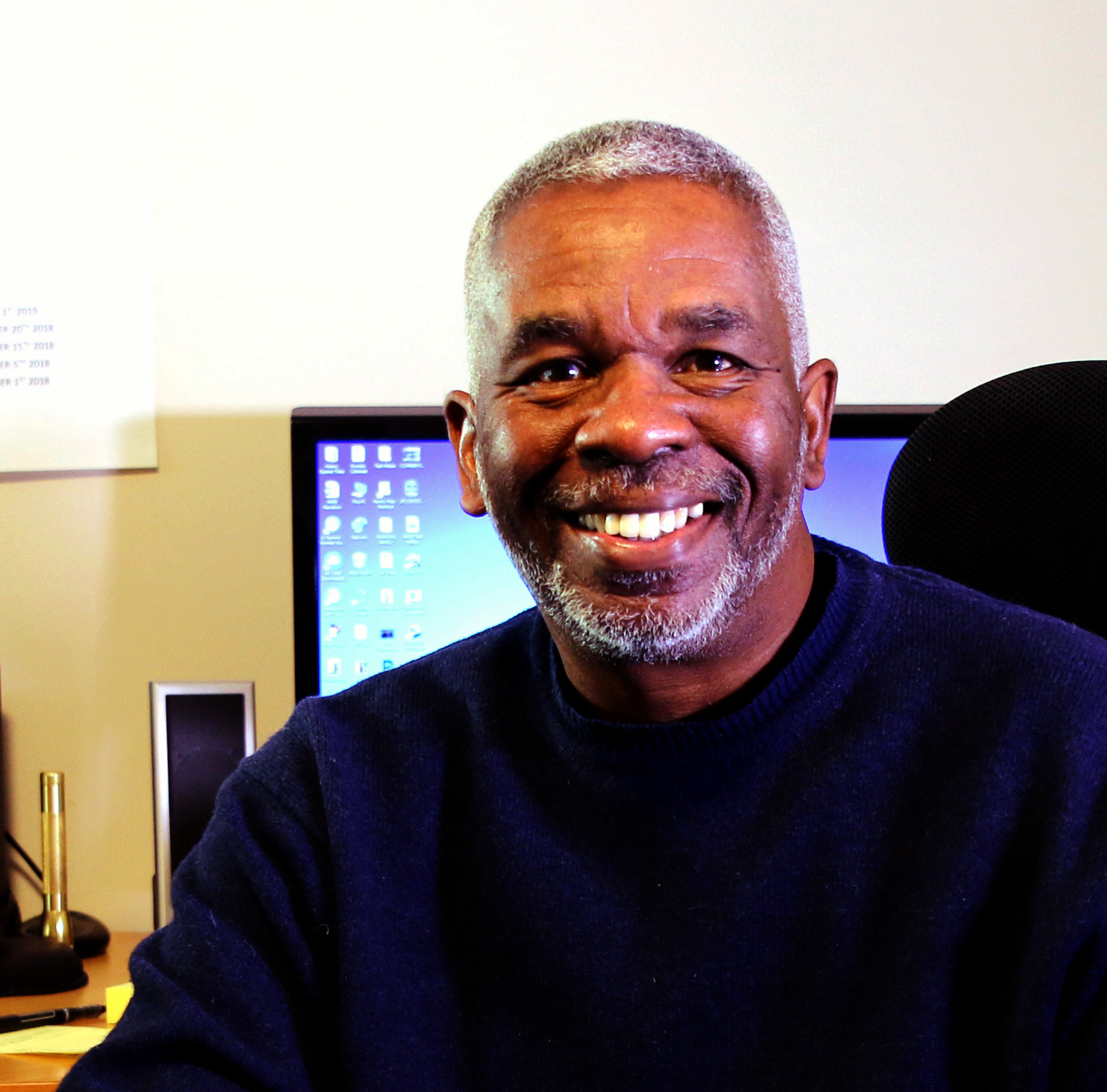 Germany, he joined a Frankfurt theater company and performed throughout Germany. He later worked as an Army Broadcast Journalist and News Director, for Armed Forces Radio and Television (AFRTS). Maurice covered everything from the Panama invasion to the unrest in Bosnia. He received the Meritorious Service Medal for his deployment coverage of the war in Bosnia. Maurice remained active in the military as a Reservist for 29 years. In 2004, Maurice started a small production company, Task Media Productions which produced cable commercials and marketing media. In 2015, he turned to documentary and narrative films. I 2016, Maurice was DP on an award-winning documentary, "What of the Day," the story of Phi Beta Sigma, one the first Black Fraternities in America. In 2017, he wrote and directed the narrative film, "Bill 2/29." Maurice's latest Film, "DYMALLY - First of His Kind", released February 2019, documents the life of legendary Californian politician, Mervyn Dymally.
Jaswant Dev Shrestha - "Journey with Jaz" and "Festival of Tihar"
Jaswant Dev Shrestha is a five times Emmy Award Nominated Director, Producer, and Host. Jaswant is the first Nepali-American Actor/Filmmaker to receive such an Honor. He is also a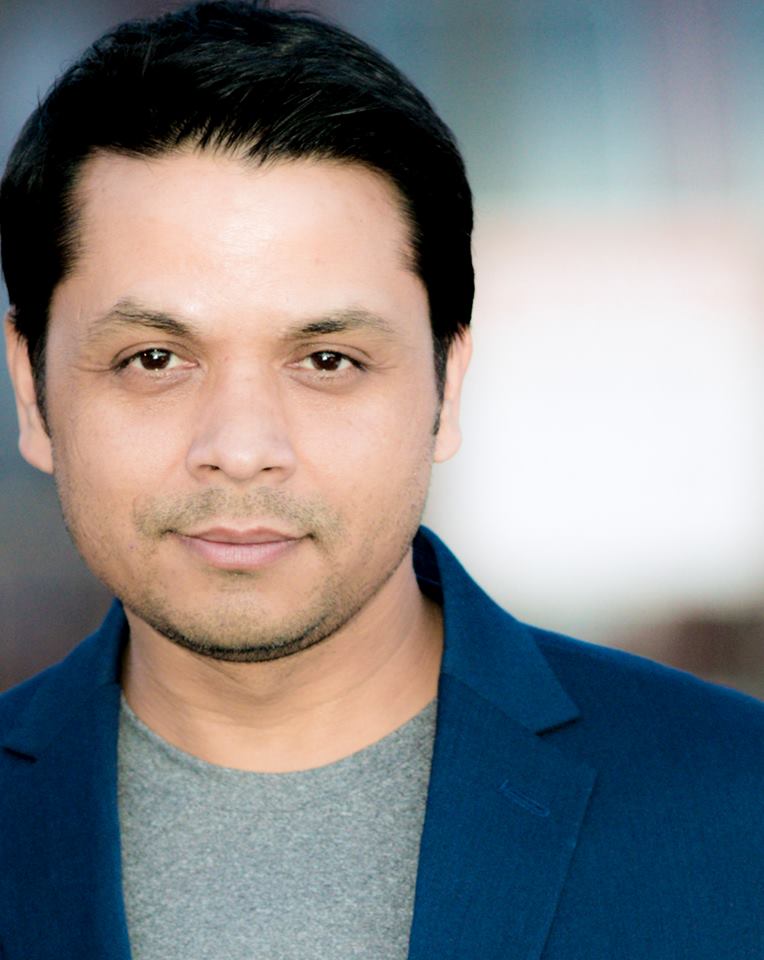 founder of Creative Heights Entertainment, a boutique production company where he actively works on a variety of projects from pre-production to post-production. His Documentary film "Festival of Tihar," was one of the 104 documentaries that were qualified for the Academy award race of 2019. He recently received an Emmy Nomination in the category of "Outstanding Director for a documentary" from the National Academy Television Arts and Sciences Heartland Chapter. He is also a first Nepali Actor to be signed on to the Screen Actors Guild of America. He has won three Telly Awards and dozens of International film festival awards with various projects from around the world. Currently, Jaswant is working on his very ambitious Travel Show pilot which he just wrapped filming in Portugal.
***As always there will be plenty of time to network, enjoy some coffee and participate in our great giveaway which includes thousands of dollars of amazing prizes from our generous partners!

$5.00 cash kindly requested at the door will include 1 giveaway ticket.
Location:

Roth Hall

1714 21st Street

Santa Monica, CA 90404
Click for a map here. 
***Street parking is available and a Crossroads parking lot on 22nd Street. Click here for a parking map. We encourage ridesharing or using public transportation as there are two Metro Expo Line stops within walking distance to Roth Hall. 

---
EXPLORE THE STRANGER SIDE OF STOCK FOOTAGE WITH SHUTTERSTOCK

If you're like us, we can't wait for the 3rd Season of "Stranger Things" on Netflix, July 4th and it looks like our friends at Shutterstock can't wait either. Check out this short alternative  trailer using only stock footage from Shutterstock's gigantic collection of over 14 million videos that will get you excited too!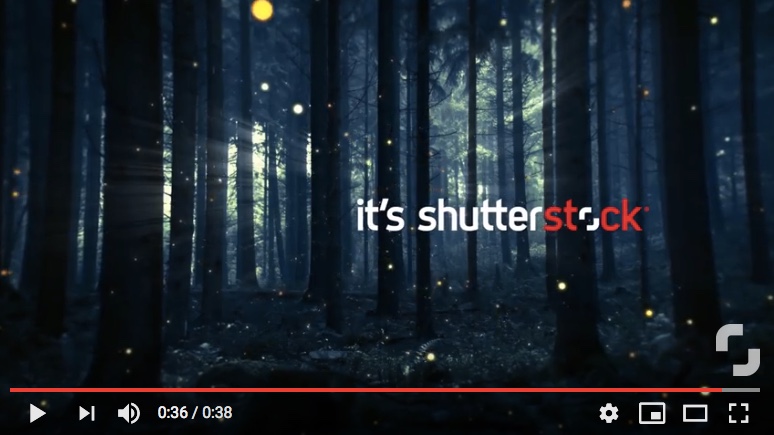 ---
SUBSCRIBE TO LAPPG'S YOUTUBE CHANNEL TO CATCH UP ON MISSED MEETINGS
With the lovely and talented Vickie Sampson coming back to LAPPG as a director, have a look at these great highlights from the last time she was here, when she talked about audio and the best practices before and after the shoot as well as anecdotes from her long career in sound and filmmaking.

Watch here: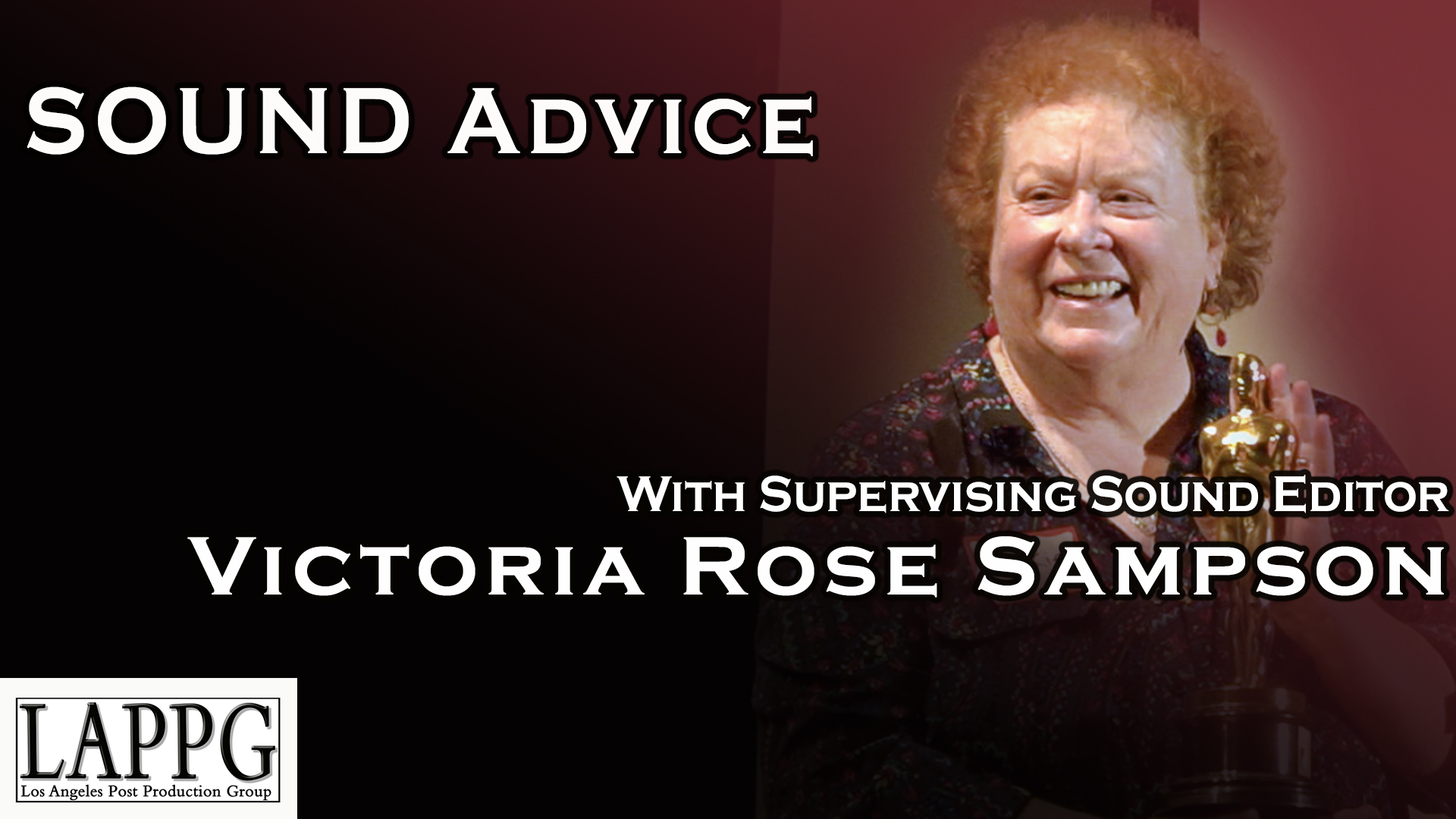 Click the button below to SUBSCRIBE and be notified as new videos hit our YouTube Channel!


---
JUNE MEETING RECAP
We'd like to offer an enormous thank you to our friends at ZEISS for making our 11th Anniversary celebration all the more festive by providing a wonderful Mexican food dinner and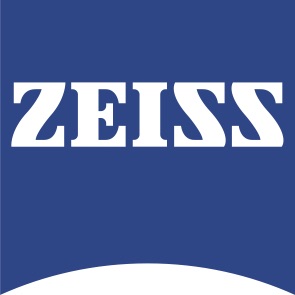 delicious cake! After our wonderful buffet dinner, Jeffrey Stansfield of Advantage Video Systems and Philip Hodgetts of Lumberjack Systems spoke to the group about the importance of growing your personal brand and gave great examples for their own brands as well as others. Then we continued the celebration with our anniversary cake and networking. Members had the opportunity to speak with Richard Wright who showcased the latest in connectivity and storage from Other World Computing (OWC). Following breaktime we had a presentation from Philip on Lumberjack System's Builder 2.0. It was fascinating to see how his unique and powerful use of metadata allows editing by using text and keywords. We ended the evening with over $5k in giveaway prizes and tons of good cheer to take us into the next 11 years!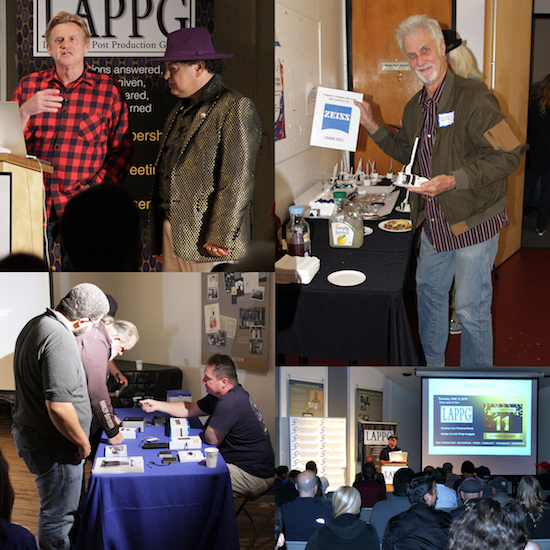 Click here for more pictures from our July 2019 meeting.

---
CALL FOR ENTRIES!
CREATE A FILM FOR THE 2019 NFMLA ON LOCATION: LOS ANGELES VIDEO PROJECT
NewFilmmakers Los Angeles (NFMLA) is thrilled to invite you to create a short film for the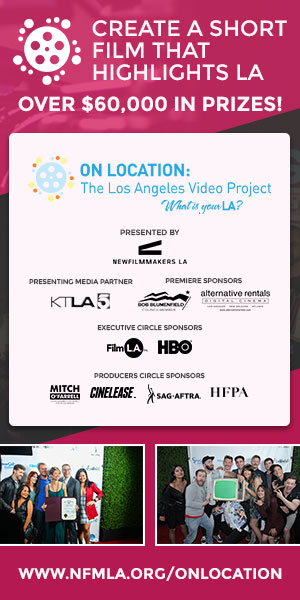 2019 On Location film competition! Tell them your story in a narrative, documentary, commercial or animation format that positively highlights Los Angeles to the rest of the world. Create original, branded entertainment with Los Angeles as the experience. These short films will celebrate our fabulous City of LA and answer the question "What is your LA?"
This competition is an excellent opportunity for you to showcase your filmmaking skills and promises to highlight finalist entries with over a million views, a red carpet premiere screening event at Sunset Studios in Hollywood with 750+ attendees, a celebrity judging panel with press interviews, an after-party, and over $60,000 in prizes, including cash!
For this years' On Location program, NFMLA has partnered with LA City Councilmember Bob Blumenfield, LA City Councilmember Mitch O'Farrell, Sunset Studios, Cinelease, KTLA, The Central Hollywood Neighborhood Council, SAG-AFTRA, FilmLA, Hollywood Foreign Press Association, The California Film Commission, Alternative Camera Rentals, and HBO.
Submissions are due Friday, August 23rd at 11:59 PM PST.
To learn more about creating a film, please visit http://www.nfmla.org/onlocation/
---
AFTER EFFECTS WORLD HEADS TO SEATTLE JULY 26-28
Don't miss the opportunity to attend this year's After Effects World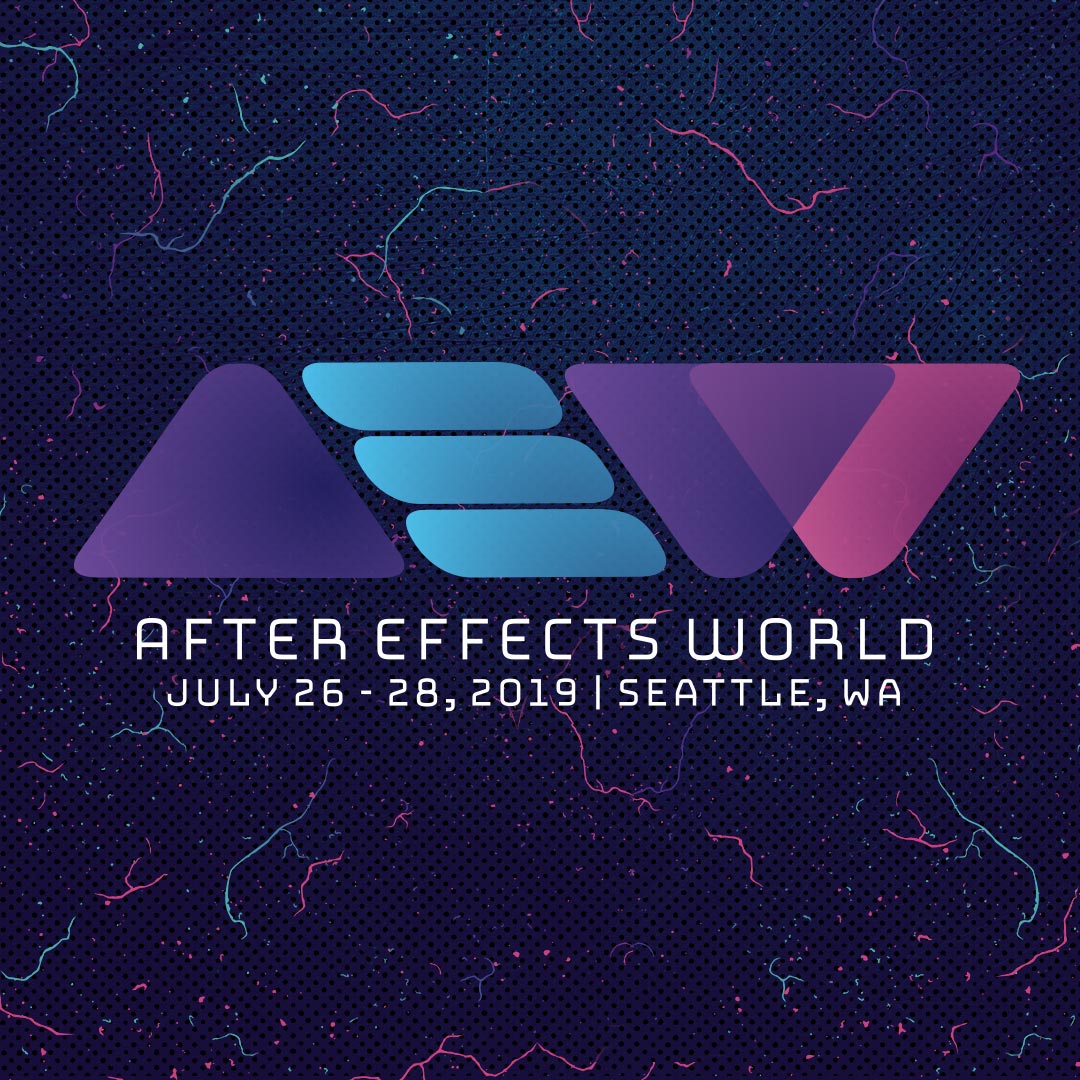 Conference in Seattle, July 26-28. The 3-day program features training for motion designers and animators seeking to maximize their workflow and creativity when using the award-winning software Adobe After Effects.

Plus, be sure to see Animator and Illustrator Mair Perkins who will be speaking at the #AfterEffectsWorld Conference! Here is a sneak peek of some of the cool #animation skills and styles she will share with her students this month!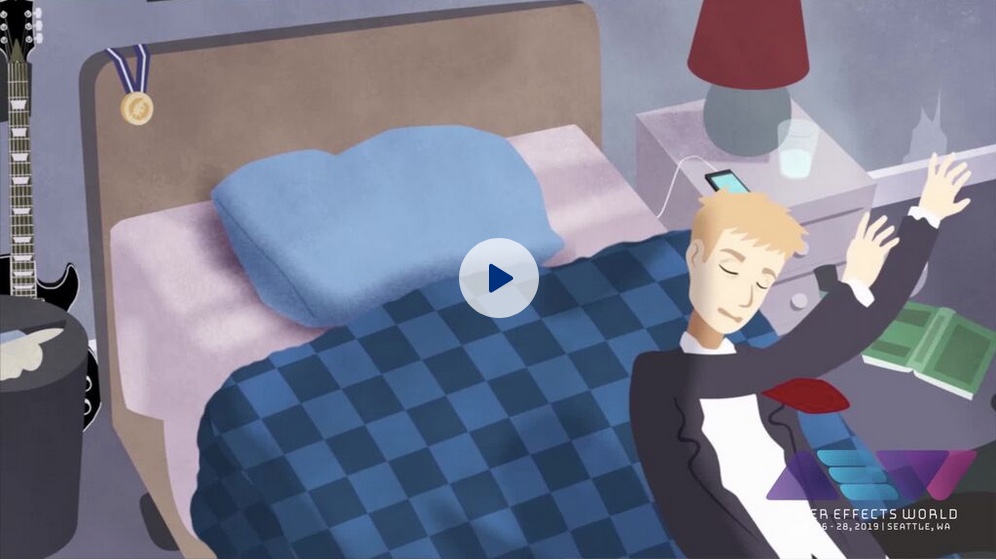 All students, faculty, and government professionals can save 15% off their training pass. Contact event manager, Daniel Amaro, at daniel-at-fmctraining-dot-com for more details.
---
CONNECT WITH US!
Adobe, Advantage Video Systems, Blackmagic Design, BorisFX, Cine Gear Expo, Digital Rebellion, Indie Shooter, iZotope, Mercury Production Report, NewFilmmakers Los Angeles, Other World Computing, Pro Sound Effects, Pro Video Coalition, ProductionHUB, Shutterstock, Sound & Picture, The Telly Awards, Vimeo, Zeiss
We look forward to seeing you on Thursday, July 11th!

Sincerely,
Los Angeles Post Production Group
Please visit www.lappg.com for discounts, job listings, industry news and more.
When & Where

Crossroads School's Roth Hall
1714 21st Street
Santa Monica, CA 90404


Organizer
The Los Angeles Post Production Group is a professional organization for people with a passion for film, video and the digital media finishing process.

The LAPPG discusses all aspects of post production, from picture and sound editing to color correction, visual effects, codecs, storage and post workflows.

Expert presenters and leading companies come to our monthly meetings and share new technologies, techniques, tools, products and best practices to aid us in telling great stories.
We also provide our members with great offers and discounts as well as opportunities to network and make industry connections.
Membership is free and you need not live in Los Angeles to take advantage of this great resource.
To become a member please email your name and information about yourself to membership@lappg.com.