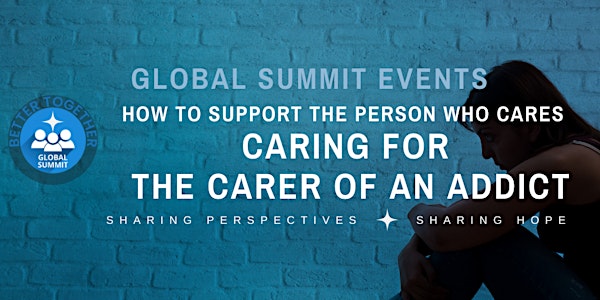 Addiction: Roundtable Discussion Of The Caretaker's Journey
This is a round table discussion from people directly impacted by caring for an addict. Join us as we share the healing journey.
Refund Policy
Contact the organizer to request a refund.
Eventbrite's fee is nonrefundable.
About this event
This month we are talking about the important topics of addiction and overdose from the perspective of the caretaker.
Drug overdose deaths have reached a historic high, devastating families and communities. More than 104,000 Americans died due to a drug overdose in the 12-month period ending in September 2021. We grieve these losses. If you have not personally been impacted by this growing epidemic, we are thankful, yet there is a significant chance that you will cross paths with someone that will be affected by an addict or the consequences of an addicts' behavior. This caretaker may be a friend, a coworker or someone you see often. Addicts often manipulate the people around them, creating a great deal of inner conflict for the loved one.
The goal of this summit is to support the helper. A caregiver is caught in the turbulent position of caring for or loving an addicted individual. We wish to open up the dialog, share experiences in a nonjudgmental way from a coaching perspective as well as a caregiver who has found healing. Caregivers will encourage others to regain control, know what they want and help find new ways to communicate, set boundaries and be true to their authentic selves.
Our members and panelists come from varied backgrounds and professions. Many have been through trauma in life and have found some method to move beyond the pain. Some have gone into helping professions, some become coaches, and some simply help in their local circle. The healing journey often goes through four phases. We first talk about it. We then write about it. We then openly share it. Finally, we teach others from a place of empowerment to give hope and inspiration for the purpose of encouraging others along their own journey. A few from the final group will find purpose in this helping process and will go on to teach others to do the same. The goal of the global summit experience is to share. The topics are chosen by the group members as being topics of global and a personal connection.
Some topics are too important not to talk about. Let's find mental wealth together.
NOTICE: Personal Experiences may be discussed that could be a triggering topic for some individuals. These discussions are for those who have the ability to self regulate their emotions and thoughts. Please seek out certified medical help if you are seeking any type of treatment or advice.
Times are UTC (London time is +1) (New York -4) (Los Angeles -7)
2:00 PM Reasons we care.
2:30 PM Boundaries and Stress - The Emotional Roller Coaster of the Care Taker
3:00 PM Emotional Freedom - Going Through Grief, Loss and Acceptance
3:30 PM Moving Forward - Finding Your Light In The Darkness.
4:00 PM Final Thoughts.
#Codependency #lovinganaddict #Whatdoyousay #alcoholic #addiction #overdose #shame #Marriedtoanaddict #boundaryissues #Hope #healing