Addiction Recovery Community Dialogue with Beautiful Boy Author David Sheff
Description
Join Author David Sheff in a community dialogue to address drug-use and addiction.
Multiple dates and cities:
September 5, 2019 - New Westminster, British Columbia
September 11, 2019 - Calgary, Alberta
September 13, 2019 - Winnipeg, Manitoba
September 20, 2019 - Regina, Saskatchewan
September 24, 2019 - Halifax, Nova Scotia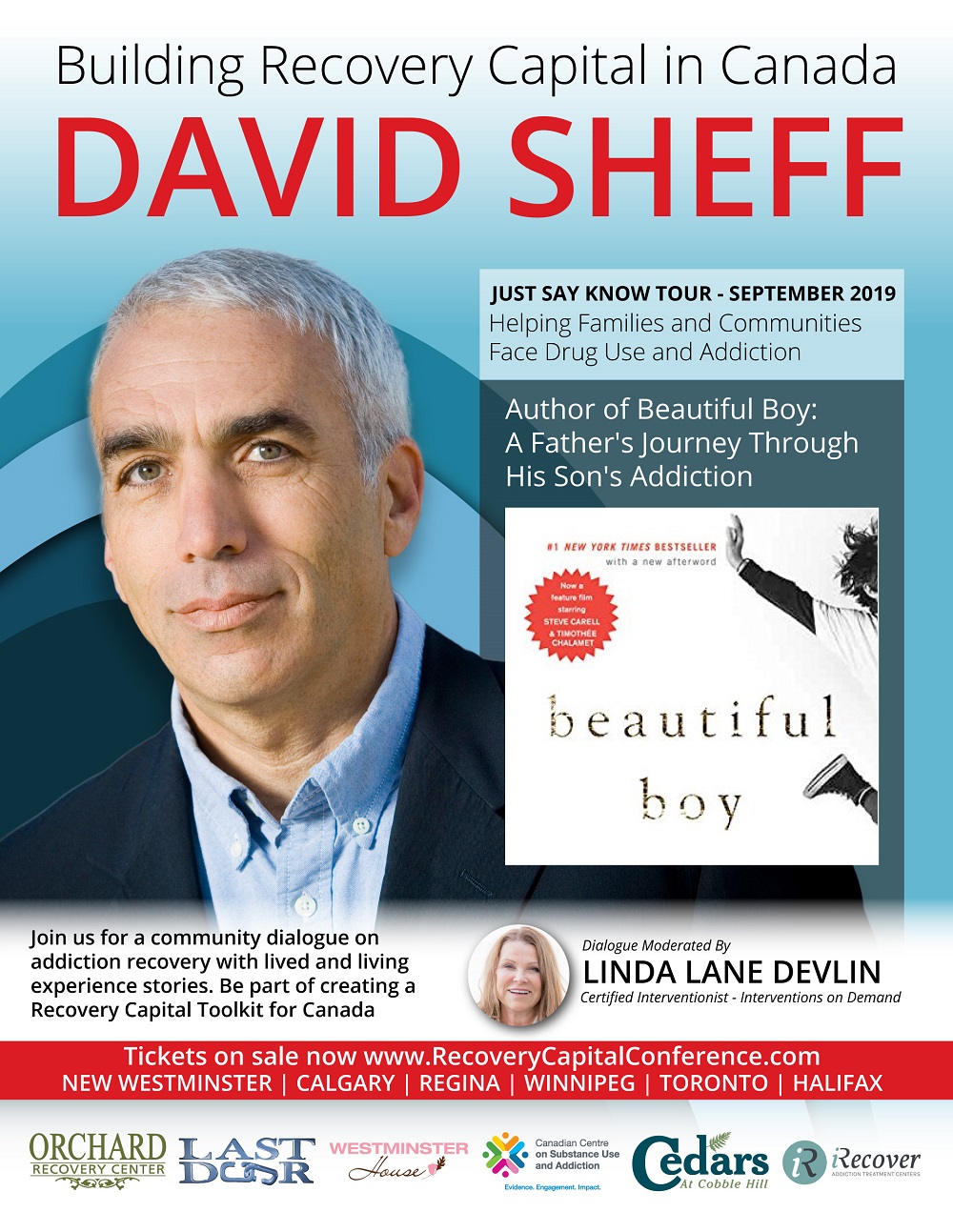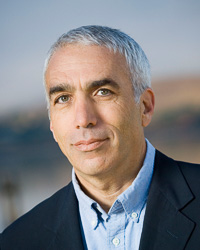 David Sheff
An American author of the books Clean: Overcoming Addiction and Ending America's Greatest Tragedy and Beautiful Boy: A Father's Journey Through His Son's Addiction
Just Say Know: Helping Families and Communities Face the Drug-use and Addiction
In the past, people thought addiction was a choice made by people without will power or morals, who wanted to get high no matter how much they hurt their loved ones – or themselves. Suffers were shamed and blamed. We demanded of them confession and contrition.

But addiction isn't a choice. It's a progressive, chronic, and potentially fatal disease. People who are ill don't need blame, chastisement, or punishment, but compassion, support, and the best medical treatment available.

Addiction doesn't only affect the one who's ill, but their family; every family with an addicted loved one knows the confusion, debilitation, and fear. Like their addicted loved one, they need support. They also need help navigating what can be the most harrowing challenge they'll ever face.

The good news is that the addicted – and their families – can heal. No person or family can face addiction alone. To help our loved ones and families, communities must come together and work together. Our efforts must involve the efforts of parents, teachers and schools, social services agencies, providers of health care, businesses, faith-based groups, law enforcement, politicians, and others. When we face addiction together, we move out of darkness and suffering and into light, hope, and healing.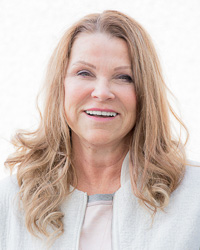 Moderation provided by:
Linda Lane Devlin of Interventions on Demand