"Addiction & Neuroscience: Your Brain, Hijacked" Featuring Hannah Doggett,...
Description
"Addiction & Neuroscience: Your Brain, Hijacked"
Featuring
Hannah Doggett, MA, LPC, CADC
Thursday, January 18, 2017 | 3:30 pm to 5:00 pm
Snacks will be provided. Free secure garage parking next door to our facility: 217 W. Washington St.
One CE credit will be offered for LMFTs and LCSWs at the completion of the lecture.
Learning Objectives
This presentation aims to increase understanding and application of the following areas within neuropsychology and addiction treatment
1. Disease Model of Addiction
2. Basics of Neuroanatomy and Psychopharmacology
3. Understanding of the Reward System in Regards to Motivation and Learning
4. Substance Abuse, Addiction, Withdrawal
5. Recovery and Neuroplasticity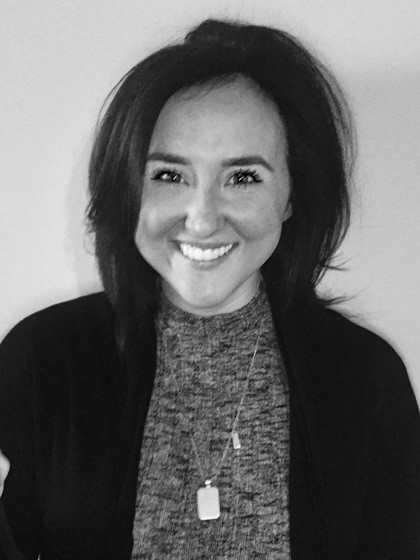 About the Speaker
Hannah Doggett, MA, LPC, CADC, is a doctoral candidate in clinical neuropsychology at the Illinois School of Professional Psychology. She received her master's in clinical mental health counseling and rehabilitation from Adler University and a bachelor's in psychology and neuroscience from The Ohio State University.
Doggett provides a comprehensive six-week psychoeduational series on the neuroscience of addiction to outpatient groups at Foundations Chicago and a single presentation every six weeks at Hazelden Betty Ford Foundation's "Family Night" program. Topics included in this series are brain health, co-occurring disorders and cravings management. Her goal is to provide an integrative understanding of the biological, psychological and sociological aspects of addiction to professional and clients alike.
Doggett is currently working as an advanced diagnostic extern at Rush University Medical Center's Neurobehavioral Center. She has experience in a variety of settings, including hospitals, outpatient clinics, private practice and schools. Her clinical experience working with clients spans the life cycle, with specialized training in the treatment of children and adults. Areas of interest include substance abuse, TBI, co-occurring disorders and adjustment difficulties.