ADD Optimized: Knowing Your Type of ADD and How to Optimize It Naturally
Description
ADD is NOT one thing. The Amen Clinics has classified ADD into seven subtypes which was recently supported by Science News. In the seminar you will learn the different subtypes of ADD and how to treat them naturally.
By attending this event you'll discover…
How to know your type

The biggest mistake doctors make treating ADD

Simple nutrition solutions

The chemical dependency connection

And, is ADD really a gift or curse?
This free event is sponsored by Maine Township's MaineStay Youth & Family Services and Chicago Behavioral Hospital. It is appropriate for community members and professionals and includes 1.5 free CEUs for social workers, professional counselors, marriage and family therapists, psychologists, and nurses. Check in will be from 6:30-7:00 PM. Advance registration is requested as seating for this event is limited.
Attendees are encouraged to bring a non-perishable food item to donate to the Maine Township Food Pantry.


About the Presenter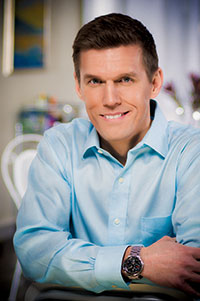 Dr. Kevin Dobrzynski, DN is an integrative naprapath. He is the author of The Hypothyroid Diet which was written to help his wife overcome thyroid cancer and hypothyroidism, and Sticky The Bear, a children's nutrition book he co-authored with his 9-year-old daughter, Brook. Dr. Kevin was awarded "The Next Greatest Speaker & Author" in 2012. He is currently the clinic outreach manager and integrative nutritionist for the Amen Clinics Chicago.


This program is recognized by IDFPR as providing CEUs for LPC/LCPC and LSW/LCSW under license number 159.001334, LMFT under license number 168.000223, LCP under license number 268.000070, and RN/LPN/APN under license number 236.000127.