Description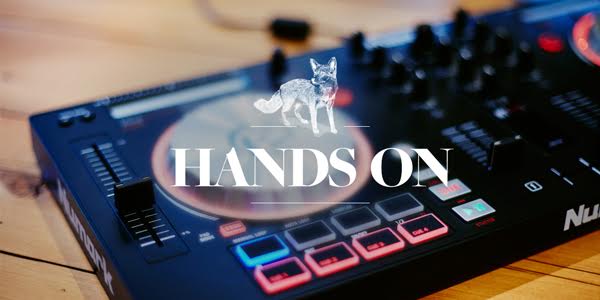 July is Motion and Animation Month at ADC. but as many creatives who work and play in those fields know, great motion can be made even better with great sound. We're going to have some fun with the latter, as we present the latest installment of ADC Hands On with a trip to DJ school with The Foxgrove. Join us on Saturday, July 30, 1:30–4:30 PM for an afternoon of tapping into our aural creative expressions.
This workshop is designed will break down and demystify the art of DJing. Created for the absolute beginner with no prior experience, you will learn important fundamental DJ skills. Beginning with an overview of the evolution of the modern DJ, we will walk through the process of creating a DJ set, focusing on terminology, technology and basic techniques. Of course you'll be fully engaged and involved (it is ADC Hands-On, after all) and by the end of the class you'll leave having created your very first DJ set. For those who are brave enough, we dare you to do a live performance at the end of the workshop. And everyone, brave or not, can all grab drink afterwards.
Tickets for this very special ADC Hands On workshop are $200 each, and only $100 for ADC Members (another benefit of being in the Club!) Due to the technical nature of this workshop, spaces are extremely limited.
The Foxgrove is a boutique electronic music, DJ school and recording studio, aiming to bring a fun, creative afterwork hobby to NYC. And if there's any doubt that they speak the language of the ADC community, rest easy: The Foxgrove was created by the incomparable Natalie Lam, former Executive Creative Director at Ogilvy, McCann, R/GA and Razorfish, not mention the Interactive Jury Chair of the ADC 91st Annual Awards. Alongside Grammy-nominated producer/songwriter/multi-instrumentalist David Maurice, Natalie's mission is to create a music hub where the complete beginners and the industry pros are all interacting under the same roof, connected by the love of music.
Founded in Oct 2015, The Foxgrove has been featured in Rolling Stone, The Wall Street Journal, The New York Observer, Flavorpill, Thrillist and the Fast Company Innovation Festival.
And they're only a half a block away from ADC!