Description
*ONLINE TICKETING NOW CLOSED* -- Tickets are available at the door between 8:00am-8:30am ($125, registration/continental breakfast from 8:00am-8:30am)
A Workshop for Nonprofit Leaders
Central Coast nonprofit leaders, Development Directors and Board Members - join international speaker, trainer and author Tai Sunnanon, and event host Marybeth Carty, for an informative and inspiring workshop on Wednesday, June 27. Adaptive Leadership in a Changing Landscape will give you the tools, resources and insights you need to successfully steer your team through the challenges ahead.
---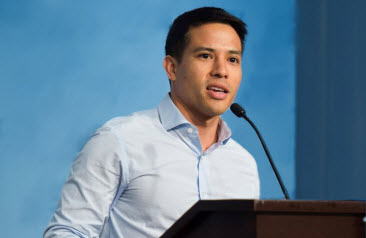 Tai Sunnanon is CEO of the strategic insights group and acclaimed expert in social responsibility, entrepreneurship and adaptive leadership. He is the founder of three nonprofits in the education and health sectors. He holds a BA from UCLA, and completed his doctoral coursework at Harvard University, where he also earned his MPP and EdM degrees. Sunnanon speaks seven languages and served in the Peace Corps.
Sunnanon has consulted and guided organizations including: United Nations · MasterCard Foundation · UCLA · Silicon Valley Nonprofit Consortium · Harvard University
---
Practical Tools, Resources and Insights
Five Stages of Organizational Growth: Where Do You Fall and How Do You Get to the Next Level?

National Trends in Nonprofits and Local Applications

Leveraging Your Strategic Plan for Actionable Outcomes and Increased Income

Defining and Aligning Leadership & Board Roles
Plus + Adaptive Leadership Action Plan Toolkit
---
Overview
Purpose: The purpose of this 3-hour seminar is to begin to build high-impact capacity across the nonprofit and philanthropic landscape in Santa Barbara and the Central Coast. This seminar will take an in-depth, customized look into the next stage of growth and development for mission-driven leaders and organizations.
Audience: Nonprofit executives, Nonprofit boards and Philanthropic leaders
Experience: The experience nonprofit leaders will have will be different in a number of ways:
Adaptive, dynamic and organic professional development ///

This means that all participants will be actively engaged in ideation and solutions to some of the challenges they are facing. In addition, the teaching team will be adaptive and respond to the day's agenda based on where the conversation is headed.

Deep-dive into challenges leaders and organizations are facing /// This means that we will 'go there' in the conversation. It is imperative that we have frank and confidential conversations about roadblocks and opportunities in order to determine the best pathway forward.
Tangible resources, tools and insights /// This means every participant will have an 'a-ha' moment that brings clarity to the unique situation they are facing. Based on where the leader or organization is on their growth chart (that we will provide), we will offer appropriate resources, tools and insights.
Outcome:
Understanding of organizational development as it relates to the larger context regionally and nationally;
Understanding of the series being offered to support capacity-building;
Tangible resources that can be used immediately by mission-driven organizations at their specific stage of growth and development
---
Agenda
(may be subject to change)
8:00 to 8:30 am Continental breakfast
8:30 am Welcome and Opening Remarks (SurfMedia Communications)
8:35 am The Santa Barbara Context (Marybeth Carty)
8:45 am Plenary Session 1: Featured Presentation (Tai Sunnanon)
National and State-level overview of philanthropic trends

Adaptive Leadership Discussion: Resources, Tools and Insights for leadership and organizational growth

Top 3 challenges nonprofit leaders in SB are facing
9:10 am Concurrent Break-out Session 1+: Based on challenges nonprofit leaders are facing. Participants will have their choice of joining a small group discussion based on the challenges discussed in the Plenary Session 1.
9:45 am Concurrent Break-out Session 2*: Based on challenges nonprofit leaders are facing. Participants can either rotate to another small group discussion topic or remain in the same group with different participants rotating in.
*Each small group will have an expert facilitator to guide the conversation, provided with tools to scribe, present and determine top 3 action steps and remaining questions. There will be 5 minutes for transition time between each Break-out Session.
10:30 am Plenary Session 2: Discussion of Break-out Session Findings
Poster Gallery Walk on Findings from Break-out Sessions

Presentation of Break-out Session Findings
11:00 am Plenary Session 3
Resources, Tools and Insights Follow-up Presentation Preview of Workshop Series: Board Development, Organizational Operations, Executive Leadership and Organizational Operations
11:25 am Closing Remarks (Marybeth Carty)
---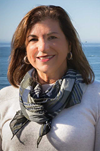 Event hosted by Marybeth Carty.
---
8:00 am: Doors open for registration and continental breakfast
8:30 - 11:30 am: Workshop
Space is limited. Tickets are $125 each. Please register by June 22nd.
*Please note: Event is on the 2nd floor of the Narrative Loft. Stairs only, no elevator at the Narrative Loft.
SurfMedia Communications
Public Relations & Marketing for Nonprofits and Businesses That Make Our World a Better Place