Location
Juniper Networks Building 3 - Pacific Conference Room
1220 N Mathilda Ave
Sunnyvale, CA 94089
United States
Description
CHANGE OF LOCATION:
Due to internal scheduling issues at our host, Juniper Networks, we'll be holding class in two separate venues. See addresses below to map your directions.

DAY ONE
Wednesday, September 19, 2012

Juniper Networks Building 3 - Pacific Conference Room
1220 N. Mathilda Avenue
Sunnyvale, CA 94089-1306
DAY TWO
Thursday, September 20, 2012
Juniper Networks Building 7
1143 Borregas Avenue
Sunnyvale, CA 94089-1306
The Content Wrangler Community Summer School - Silicon Valley 2012
Adaptive Content Modeling and Structured Writing Workshop
Content models define how information products are structured to support reuse, consistency and adaptation to multiple devices. Structured writing provides the standards for how to structure and write each element identified in your models.
In this workshop, you will learn techniques for creating XML-ready content models that support content reuse in a structured authoring environment and how to create writing guidelines to support these models.
During the Adaptive Content Modeling and Structured Writing workshop, participants will learn:
The role of a unified content strategy

The role of structure in adaptive content (web, mobile)

The fundamental concepts of reuse
How to design adaptive content models:

Information product models

Component models

Reuse strategy

Rules for adaptation
Structured writing concepts

How to develop structured writing guidelines

How to help authors adapt to structured writing and format-free content
Instructor: Ann Rockley, The Rockey Group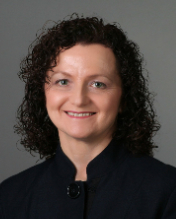 Ann Rockley is President of The Rockley Group. She has an international reputation for developing intelligent content management strategies and underlying information architecture. Rockley is a frequent contributor to trade and industry publications and is a keynote speaker at numerous conferences in North America and Europe. Rockley has been referred to as a "luminary" in the content management industry.
She is the author of the bible of content strategy, "Managing Enterprise Content: A Unified Content Strategy" (New Riders, 2012), "DITA 101: Fundamentals of the Darwin Information Typing Architecture for Authors and Managers" (Rockley Press 2010), "eBooks 101: Reaching Customers Anytime, Anywhere, on Any Device" (Rockley Press, 2012). Rockley is also the producer of the annual Intelligent Content Conference, held next in San Francisco in February 2013.
NOTE: DO NOT use the Content Rules or Juniper Networks free ticket options below unless you are an employee of one of those firms and have been invited to attend this session.