Description
Many businesses are struggling with hiring, training and retaining young professionals (aka Millennials).
Common questions/challenges are:
Can we change our thinking slightly or do we need to overhaul our business?
How can we create more engagement for a virtual workforce?
How can we restructure (not necessarily increase) compensation, PTO, and other benefits to create more value?
Incorporating community stewardship
Can we still use tools like DISC?
In addition, this generation will likely become your future customers. How will you attract them? How will you create brand awareness and loyalty?
In this workshop, we'll open up a dialogue to discuss the facts, the myths and how we can adapt our businesses to accomodate this growing workforce and potential customer base.
This event is sponsored by: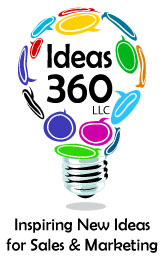 Ideas360