Description
Being on the lookout for disruption and dislocation in your company's industry has become a critical role for managers and executives. You are not imagining it – the pace of change is quickening thanks to the confluence of technological, demographic, and scientific changes in our world. Join us the evening of Tuesday, October 10th for thought provoking discussion of the changing nature of business.
Our speaker for the evening will be Dr. William "Wil" Zemp, Executive Vice President and Chief Strategy and Innovation Officer (CSIO) for Southern New Hampshire University.
In his role, Wil is responsible for expanding access to higher education and enhancing the student experience at Southern New Hampshire University through experimentation, joint ventures, strategic investments, introduction of new technologies, and innovation. Wil leads the team responsible for developing and implementing strategic initiatives and oversees all aspects of SNHU's innovation agenda. He provides leadership to the four departments that make up SNHU's Innovation Center: The Sandbox ColLABorative – SNHU's Innovation Lab, the SNHU Project Accelerator, SNHU's Research and Development Department, and SNHU's Incubation & Transition Space. Wil is also an adjunct professor in SNHU's School of Business' organizational leadership program.
Before coming to SNHU, Wil formerly led Army and Joint units at various echelons of command, served as the US Army's Chief of Future Concept Development, and as the NATO Senior Policy Advisor - International Security Forces – Afghanistan. He has held leadership roles in the United States Army, the State Department, and the National Security Staff. Wil retired from the US Army as a Colonel in 2014, after serving 25-years in public service. He has been operationally deployed to peacekeeping and security operations in Africa, the Caribbean, the Balkans, Russia and Vietnam. He served combat tours in Africa, Afghanistan, and Iraq.
A Purple Heart recipient, Wil has been recognized by congressional leaders for his committee testimony and leadership in advocating on the issues of traumatic brain injury care and education and employment opportunities for veterans.
Wil is a strategist, leadership coach and community leader. Wil still serves as an advisor to leaders in Washington and NATO on national security topics such as the Islamic State, Afghanistan peace process and technology proliferation. He also provides leadership coaching and counsel on social responsibility to rising professional athletes in the Boston Area. Active in the community, he serves as an advisor and coach to a number of youth academic and athletic organizations.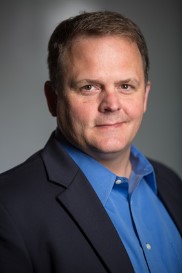 Schedule for the evening:
Networking: 5-6 pm
Dinner and Speaker: 6-8 pm
A buffet dinner is included in the cost for this event. This meeting will earn you 2 CPEs.