Adapting to Climate Change in the Bay Area

Friday, June 17, 2011 from 12:30 PM to 1:30 PM (PDT)
Event Details
* THIS EVENT IS FOR BC3 MEMBERS ONLY *
IF YOU ARE NOT A BC3 MEMBER BUT WOULD LIKE TO ATTEND, PLEASE CALL US AT 415.355.3741.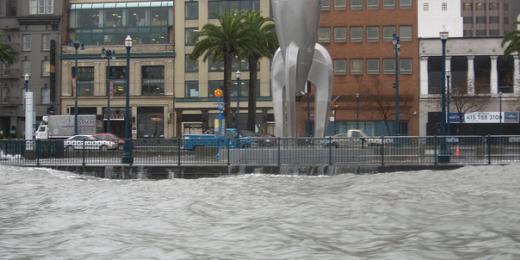 The Embarcadero during a flood tide shows what sea level rise could look like. Photo courtesy Flickr user Heidi.Nutters
Please join BC3 for a brown bag discussion on
Adapting to Climate Change in the Bay Area
FRIDAY, JUNE 17
12:30PM - 1:30PM
SPUR, 654 MISSION STREET, SAN FRANCISCO
Please join fellow BC3 members for a meeting on managing climate change in the Bay Area. The climate is changing, and how we cope with reduced snowpack in the Sierras, rising sea levels on the edges of the Bay and changing weather patterns will dramatically affect planning in our region.
SPUR recently released a new report on climate change adaptation, Climate Change Hits Home. The report reflects two years of work evaluating climate change impacts and policies, and includes recommendations for how the Bay Area can prepare. Join the author, Laura Tam of SPUR; Jeremy Lowe of Environmental Science Associates; Alexandra MacKie from PG&E, and other BC3 members to discuss how Bay Area businesses should plan ahead.
---
Speaker Bios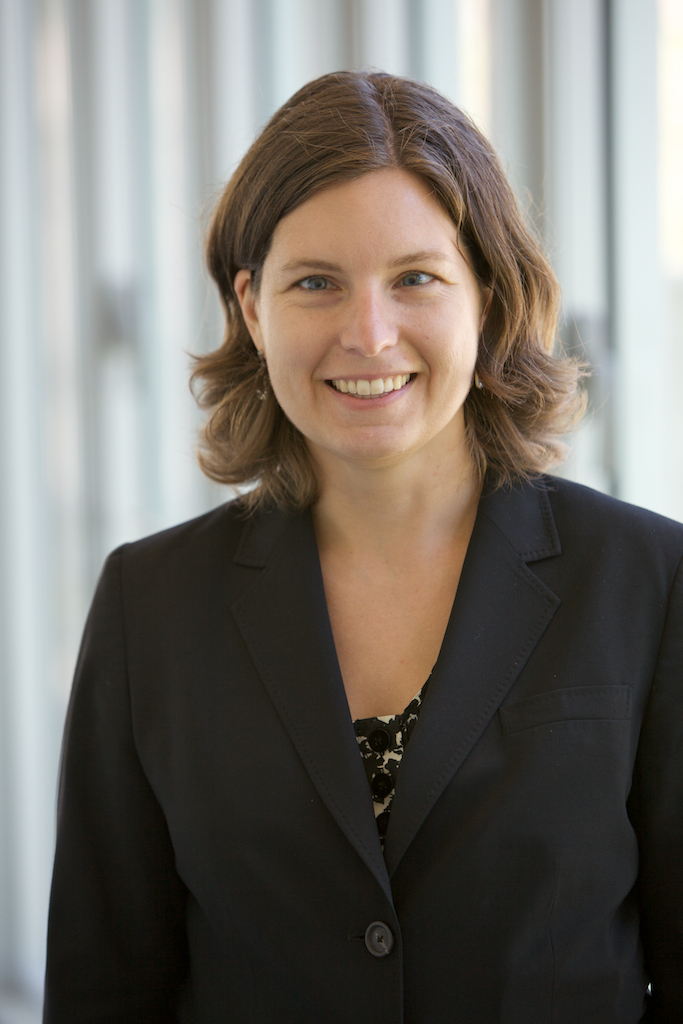 Laura Tam is the Sustainable Development Policy Director for the San Francisco Planning and Urban Research Association (SPUR), a nonprofit public policy think tank.  Laura has directed SPUR's work on climate change, water issues, energy, and green buildings since 2007.  She was the lead author of SPUR's new major report, Climate Change Hits Home (May 2011), which describes the predicted impacts of climate change on the Bay Area, and recommends over 30 strategies for local governments and utilities to prepare.  Laura has also written a prioritized climate action plan for the city of San Francisco, proposed priorities for the city's wastewater master plan, and successfully advocated to shut down the Potrero Power Plant.  Laura serves on the Citizens' Advisory Committee of the San Francisco Public Utilities Commission, the Advisory Committee of the Business Council on Climate Change (BC3), and on the Board of Friends of the Urban Forest.  She previously worked for the U.S. Environmental Protection Agency on policy issues including Superfund and Clean Water Act enforcement, and for the Northern Forest Center, where she wrote the book At Home in the Northern Forest.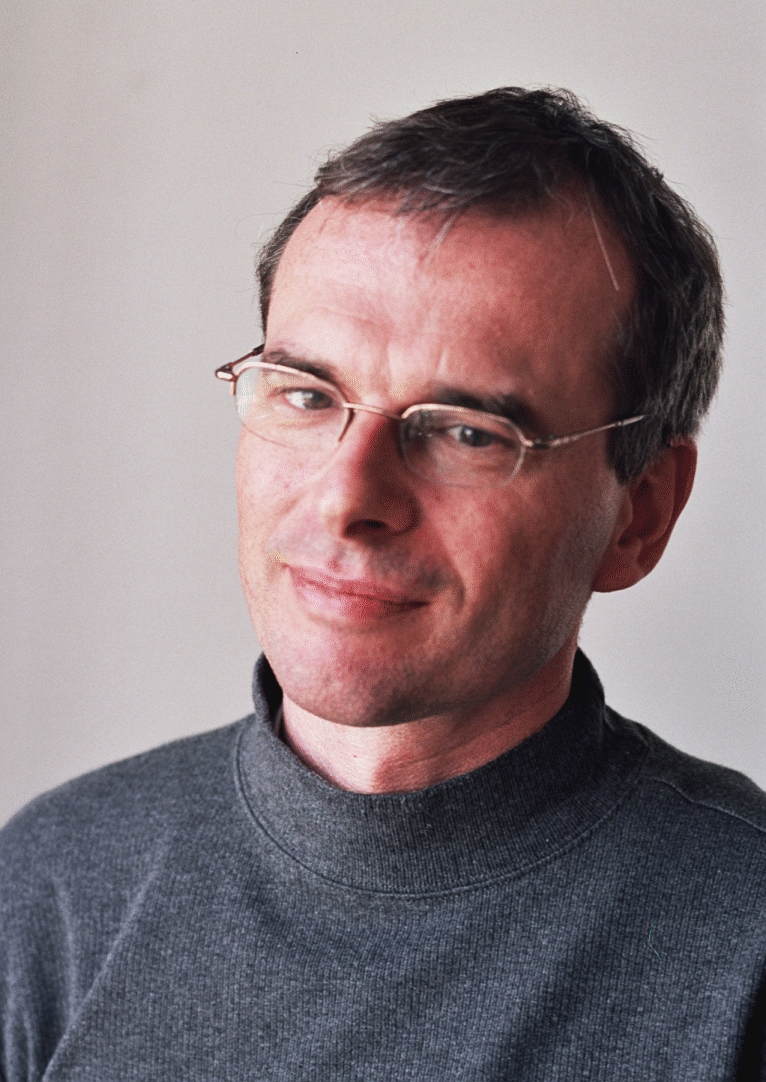 Jeremy Lowe is a coastal geomorphologist with the ESA PWA in San Francisco.  His 22 years of international consulting experience spans a wide range of costal and estuarine projects in the US, UK, Italy, Lebanon and Hong Kong.  He has authored design guidelines for tidal wetland restoration in the San Francisco Bay, Puget Sound and the lower Columbia River.  Most recently he has led sea level rise and adaption strategies on the Hayward and Marin shorelines and is presently working on a range of adaption measures for the Bay Conservation and Development Commission.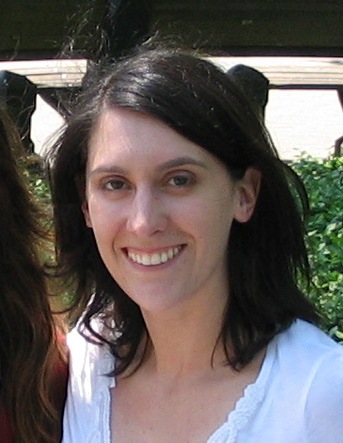 Alexandra MacKie is an acting Senior Program Manager in the Climate Protection & Analysis group of the Environmental Policy department at Pacific Gas and Electric Company.  She advocates climate change policy in response to local, state, and national legislation and regulation, supports PG&E's AB 32 implementation efforts, and conducts PG&E's voluntary greenhouse gas reporting.  In her permanent position at PG&E, Alexandra is a Senior Analyst in the Energy Procurement department, working on AB 32 policy and cap-and-trade design.  Previously, Alexandra worked at the Center for Clean Air Policy in Washington, D.C.
---
A brown bag meet-and-greet will run from 12:15 to 12:30. The meeting will start promptly at 12:30 and end at 1:30. All attendees are encouraged to use public transportation to reach this event. The location is located near the Montgomery MUNI / Bart station.
Note: THIS IS A MEMBERS-ONLY EVENT. All guests must be accompanied by a BC3 Member. If you are not a BC3 Member and would like more infromation on joining BC3, please email bc3@bc3sfbay.org or visit the BC3 website: www.bc3sfbay.org.

When & Where

SPUR
654 Mission Street,
San Francisco, CA 94105


Friday, June 17, 2011 from 12:30 PM to 1:30 PM (PDT)
Add to my calendar
Organizer
Business Council on Climate Change
The Business Council on Climate Change is a San Francisco coalition dedicated to forging collaborative, local solutions to climate change. Recognizing that the most powerful climate solutions require unprecedented cooperation, we work together--across businesses, across government agencies, and across economic sectors--to secure a vibrant future for our city and our planet. 
Adapting to Climate Change in the Bay Area