Adapted Physical Activities Symposium 2018

Thursday, November 29, 2018 at 7:00 PM

-

Saturday, December 1, 2018 at 2:00 PM (CST)
Event Details
6.2 million Canadians have a disability; approximately 1 in 5
Learn to adapt physcial activities to improve wellness, quality of life and independence within our communities.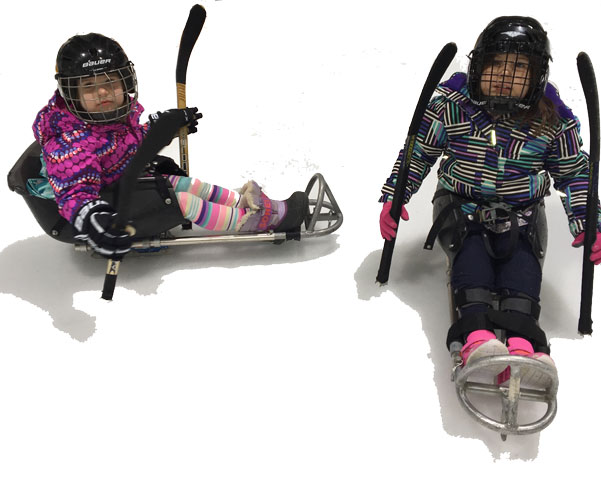 This three day conference educates and connects:
- Industry professionals & students
- Community organizations & advocacy groups
- Policy makers, coaches & educators; and
- People with disabilities seeking team experiences and independent ways to better their health.

Become a part of the discussion. 
Nov. 29: 7 pm - 9 pm
Nov. 30: 8 am - 5 pm
Dec. 1: 8 am - 2 pm
Attend all three days for only $30! 
*If you should need financial assistance to register, please contact your community organization for support.
Facebook: @APASSask 
Twitter: @apas_sask 
Symposium Schedule
Thursday, November 29
6:30 – 9:00: Registration & pre-symposium wine and cheese social, sponsored by Neil Squire Society and their "Powered to Enable Regina Launch." This event features poster boards from students of the Faculty of Kinesiology and Health Studies (University of Regina). The poster boards will highlight student-to-community engagement projects aimed to mark the International Day of Persons with Disabilities.
Friday, November 30
8:00 - 8:50      Breakfast, Sponsored by 
University of Regina
9:00 - 9:30      Adaptive Sport Programs to Support Active Living – Saskatchewan Wheelchair Sports Association
9:30 - 10:15     Carla Nicholls
10:15 - 10:30   Break
10:30-11:30    Cardiovascular function and physical activity among individuals with spinal cord injuries – Dr. Julia Totosy de Zepetnek
11:30 - 12:00   Adapted Hunting and Recreation – Bobbie Cherepuschak
12:00 - 1:00     Lunch, Sponsored by 
Hollister Medical, 
Performance by Listen to Dis, 
Trade-Show
1:00 - 2:00      Achieving intensity in rehabilitation and physical activity programs: Is FES the magic bullet? – Dr. Kristin Musselman
2:00 - 3:00      Scars should remind you of where you have been, they shouldn't dictate where you go – Chris Cederstrand
3:00 - 3:15      Break
3:15 - 4:15      Pathways to Recreation, 
Sport, and Leisure – A Panel Discussion featuring Jessica Frotten, 
Jacob Wassermann, Joelle Buckle, Landon Thomson, and Chris Cederstrand
Saturday, December 1
8:00 - 8:50      Breakfast
9:00 - 10:00     Challenging Conventional Wisdom: Novel and Practical Resistance Training and Nutrition Strategies to Create an Anabolic Environment for Muscle Growth and Performance – Dr. Darren Candow
10:00 - 10:30   Sports Dietitian – Thomas Hamilton
10:30 - 10:45   Break
10:45 - 11:15   The Importance of Sleep in Sport – Lisa Hoffart
11:15 - 11:45   Training Athletes To Succeed – Andrew Schmidt
11:45 - 12:30   Story and programs/getting into sport and SWSA – Joelle Buckle, SaskSport
12:30 - 2:00     Lunch and Networking
CHRIS CEDERSTRAND In 2011 he began to play sledge hockey and was quickly recruited by Team Canada's development program. He captained the development team in 2014 and was the first alternate for Team Canada at the Paralympic Games in Sochi. Later in 2014 he was selected Canada's national squad. He played for Team Canada at the 2015 IPC World Championship, winning a silver medal.  Chris now coaches sledge hockey and shares his story of strength, perseverance and motivation through public speaking engagements and was named one of The Top 50 Canadians for his work in the community
DR. KRISTIN MUSSELMAN is a Scientist with the Neural Engineering and Therapeutics Team at the Toronto Rehabilitation Institute – Lyndhurst Centre, and as Assistant Professor in the Department of Physical Therapy at the University of Toronto
SASKATCHEWAN WHEELCHAIR SPORTS ASSOCIATION (SWSA) is a provincial organization that provides opportunities for individuals with a physical disability to lead an active lifestyle
DR. DARREN CANDOW Dr. Darren Candow, PhD, CSEP-CEP, is a Full Professor and Associate Dean-Graduate Studies and Research in the Faculty of Kinesiology & Health Studies, University of Regina
ANDREW SCHMIDT is a Sport Medicine & Science Council of Saskatchewan Strength Consultant, Certified Exercise Physiologist (CSEP-CEP), Director of Strength & Conditioning for Prairie Hockey Academy and youth pastor
THOMAS HAMILTON is a Sport Medicine & Science Council of Saskatchewan Certified Sports Dietitian
BOBBIE CHEREPUSCHAK was born with Spina Bifida and and uses a wheelchair. Today the Regina native is an avid hunter and outdoorsman. He is a board member for the Regina Fish and Game League and an advocate for adapted activities beyond the norm.
LISA HOFFART is a Sport Medicine & Science Council of Saskatchewan Certified Mental Performance Coach.
CARLA NICHOLLS was part of the National Team staff at the 2008, 2012 and 2016 Olympic Games
DR. JULIA TOTOSY de ZEPETNEK is an Assistant Professor in the Faculty of Kinesiology at the University of Regina
JOELLE BUCKLE -  Joelle has been involved in the world of Adaptive Sport in Saskatchewan since the age of 14. She participated in a variety of adaptive sports over the years and competed at many different levels – from grassroots to high performance. She participated in three Canada Games (two for Wheelchair Basketball and one for Athletics) and one World Cup for Para-Nordic Skiing. In 2004, Joelle took on a new role in the adaptive sport world by becoming a coach for the sports of cross country skiing and wheelchair basketball. She coached at two Canada Games for wheelchair basketball and was an Assistant Coach with the Team Canada Women's Wheelchair Basketball team. In 2006, Joelle founded the NRG Mini Wheelchair Basketball Team for children between the ages 6 to 16.  She currently works at Sask Sport in the area of Adaptive Sport and continues to volunteer as the head coach of the NRG Mini Wheelchair Basketball Team.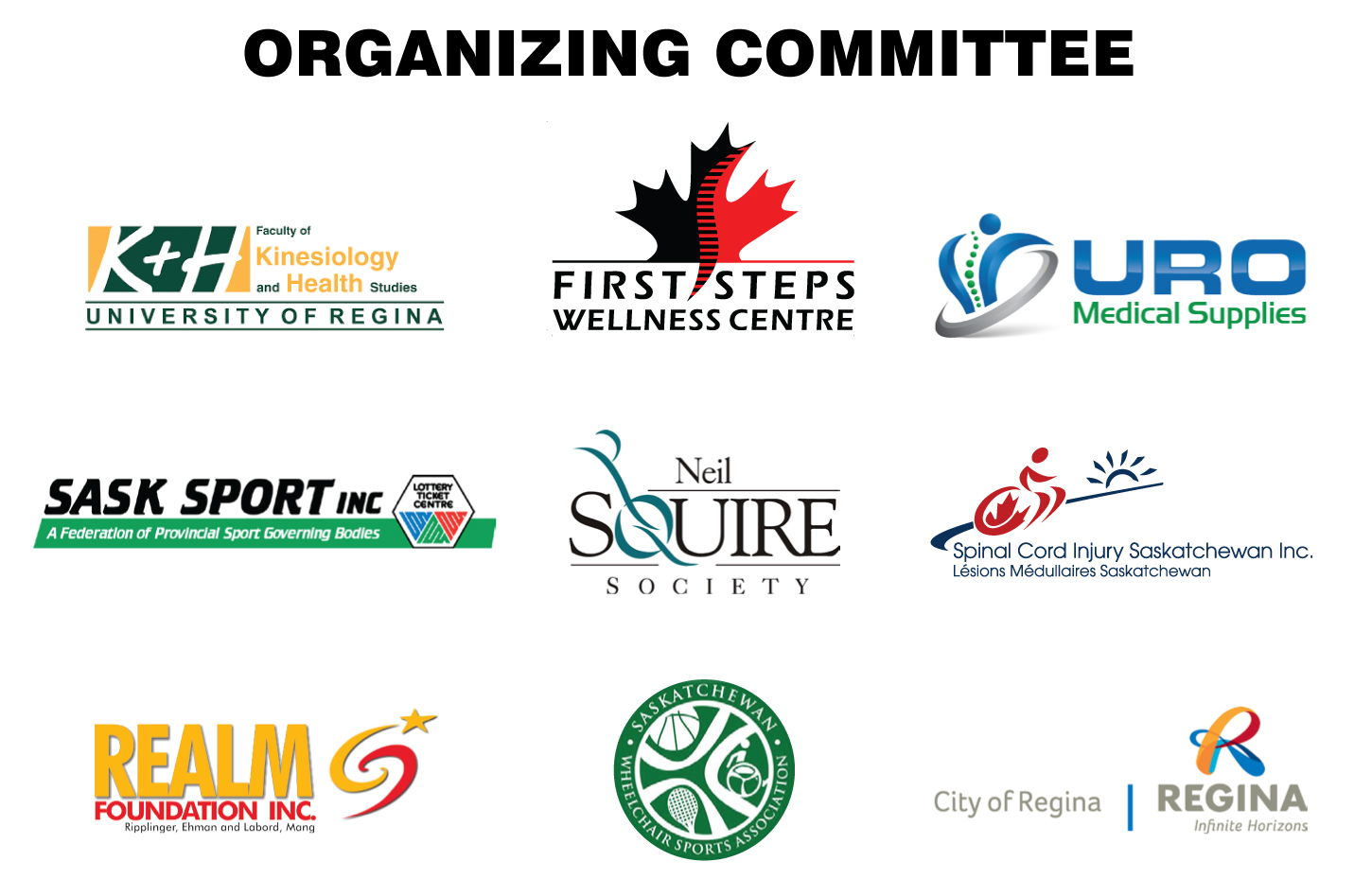 When & Where

RCMP Heritage Centre
5907 Dewdney Avenue
Regina, SK S4T 0P4
Canada

Thursday, November 29, 2018 at 7:00 PM

-

Saturday, December 1, 2018 at 2:00 PM (CST)
Add to my calendar