Adapt To Mobility - Electric Vehicles, Mapping & Mobility Data on this Zoom Webinar
About this Event
What is the event about?
Join Nissan, HERE and ADAPT in this event co-hosted by ADAPT & Berkeley Global. Adapt to Mobility brings together experts and industry players who are developing new technology and ideas in transforming Cities, Environment & Transportation. Our aim is to bring all these new concepts and ideas and share it with people that are excited about Mobility in an informal setting.
If you are looking to know about the innovation in smart cities, EVs and mapping, learn from professionals who are making a difference, or share your knowledge about this exciting industry, this event is for you.
Who should attend?
From investment bankers, software developers, students, insurers, those working at automotive companies, those wanting to work in automotive companies and many more. All of them had one thing in common – they are passionate about bringing technologies in making lives better for people
Why you should attend
Simple, because you want to know what Cities and Transportation will be like in the near future or maybe you want to be part of this evolution. The speakers at our event are doing some great work in their field and generously share their learning with the audience.
The Organizers
Founded in 1868, University of California Berkeley is ranked the 2nd public university in the world in 2019. Berkeley Global, founded as UC Berkeley Extension - a department of the University of California, Berkeley, has been offering outstanding continuous education since 1891. Combining the innovation from the university's world-leading researchers with the best practices of Silicon Valley experts, over the years Berkeley Global's International Programs have gained worldwide recognition for their outstanding academic excellence and professional relevance. Located in San Francisco, Berkeley and Belmont the programs offer a unique immersive experience within the innovation ecosystem of Silicon Valley and the San Francisco Bay Area.
ADAPT, based in San Francisco, is an Open Transportation Data Collaboration platform that offers a very simple and easy way to catalog and connect Mobility data. ADAPT's key value is that the entire process from data collection to bringing data to development requires minimal time, cost and development effort.
Speakers & Host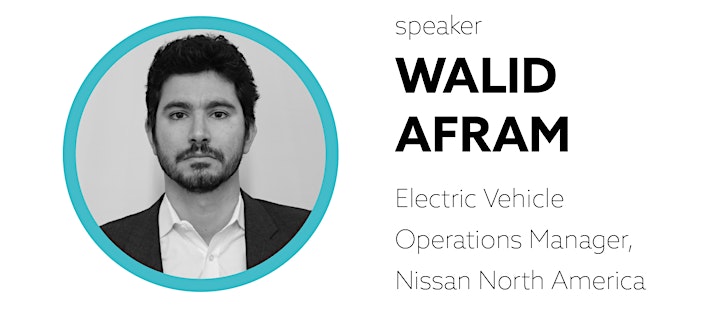 Walid Afram is a candidate at Renault-Nissan-Mitsubishi Motors' leadership program. Upcoming Head of Product in North Africa, Turkey and CIS countries at Nissan AMI, previous Pricing Strategy Manager at Renault's HQ and Senior District Manager at Nissan North America.
Currently, Walid holds the role of Electric Vehicle Operations Manager at Nissan North America where he is consulting to Nissan dealerships to continuously improve the EV customer journey, and to increase the awareness of Nissan LEAF.
Before joining the automotive industry, Walid worked in the Oil & Gas industry for nearly a decade, mostly in China, where he joined a team that started High Sealed and Coupled China from scratch, and lead the company's Supply Chain Management.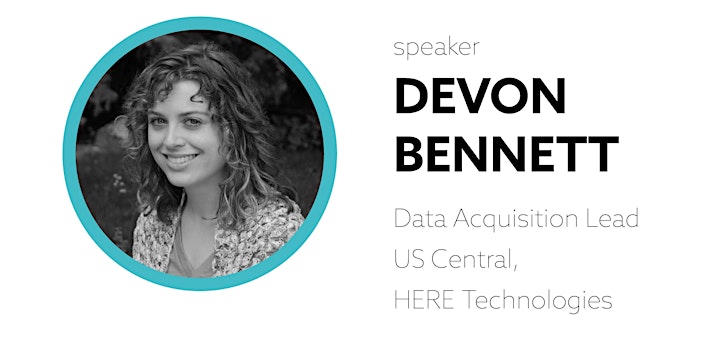 Devon Bennett is a graduate of the University of Denver with dual majors in Anthropology and Geography. She has a passion for affordable and accessible public transit and is interested in exploring the connections between mobility and the urban environment.
She currently works at HERE Technologies as a Data Sourcing Lead and lives in Dallas, TX, with her husband and two "fur children".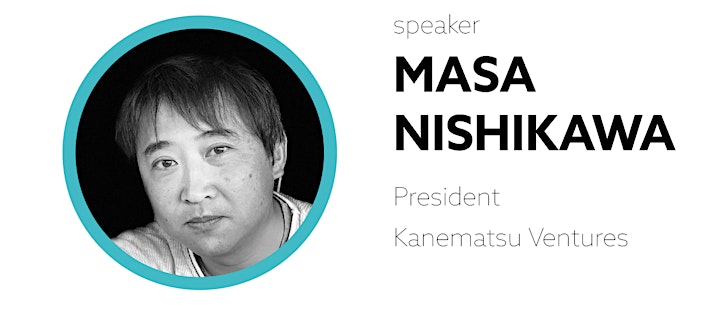 Masa Nishikawa is the President of Kanematsu Ventures. Kanematsu is one of the oldest trading companies in the world established since 1889 in Japan. The Kanematsu's network of companies comprises offices in over 50 cities with worldwide sales nearly $7 billion. One of Kanematu's business entities is Motor Vehicles and Aerospace in which they work closely with OEMs and Aircraft companies to provide support in auto parts development and sales.
Masa oversees Kanematsu Ventures with the aim to discover advanced technologies and business models. Kanematsu Ventures' current investments and partnerships range from Cybersecurity to nanosatellite launch company while also working closely with startups to build new business models for the future of Mobility.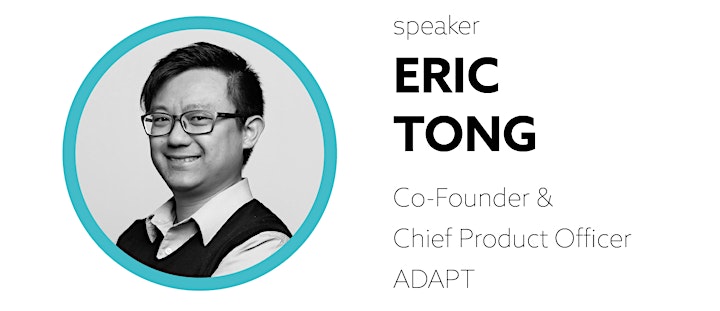 Eric is the Co-Founder of ADAPT overseeing the product vision and direction of ADAPT's Open Transportation Data Collaboration platform that catalogs and connects Mobility data. Eric has extensive experience driving Fortune 100's enterprise architecture and business strategy. Eric bring his tremendous knowledge and skills in digital innovation to enterprises that impacts and transforms their underlying business models thus increasing profitability.
Prior to ADAPT, Eric spent over 15 years at Cisco driving enterprise architecture and business strategy in Digital Transformation. Eric excels at connecting global stakeholders especially given his diverse cultural and professional background.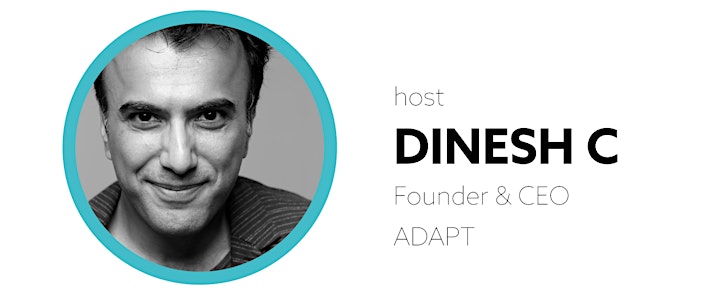 With a successful track record of over 15 years in establishing and managing global businesses, Dinesh C is the Founder and CEO of ADAPT, an Open Transportation Data Collaboration platform that offers a very simple and easy way to catalog and connect Mobility data. An award-winning executive officer whose passion for bringing life to ideas to improve the world is woven into the fabric of his work.
Dinesh inspires others to improve lives by understanding real people to solve real-life challenges. He is a globally recognized thought leader and innovator throughout the Mobility industry with recognition including Wired and Forbes for rethinking the fundamentals of how companies deliver their products.
Dinesh started his career with IBM after graduating from Brown University in Computer Science and Business Economics. He then went on and found 3 successful startups which lead to major investments and acquisitions. Dinesh is a true global entrepreneur and loves building international businesses with team members from multicultural background. He is also a respected thought leader and teaches Entrepreneurship at the University of California Berkeley.
Agenda
10:00 am - 10:15 am Introduction
10:15 am - 11:15 am Speakers
11:15 am - 11:30 am Q&A