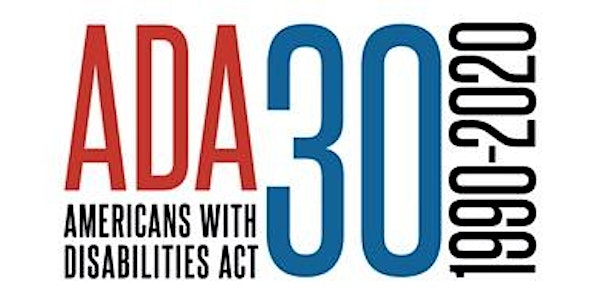 ADA Title II: State and Local Government
The general non-discrimination requirements of Title II of the Americans with Disabilities Act (ADA) applying to state and local governments
About this event
ADA Title II, State and Local Governments. This session will address the general non-discrimination requirements of Title II of the Americans with Disabilities Act (ADA) applying to state and local governments. The presenters will discuss the obligations for program access, effective communication, modifications in policies and procedures along with accessibility requirements. In addition, participants will have an opportunity to ask questions.
Presenters
Peter Berg, Project Coordinator of Technical Assistance Great Lakes ADA Center has been coordinating and providing technical assistance as well as conducting training on various aspects of the ADA since he joined the Great Lakes Center in October of 2000. He is a graduate of North Central College in Naperville, IL with a bachelor's degree in History. Prior to joining the Center he spent seven years with Dominick's Finer Foods, the last two years as a Customer Service Manager.
Peter recently served as a member of the Illinois Attorney General's Office Illinois Accessibility Code Task Force and is the former Chair of the Mayor's Advisory Commission on Disability for the city of Naperville where he resides. Peter was a 2010 recipient of the Chancellor's Award of Merit and former Chair of the Chancellor's Committee on the Status of Persons with Disabilities at the University of Illinois Chicago (UIC). In June of 2017, he completed the ADA Coordinator Training Certification Program (ACTCP) through the University of Missouri- College of Human and Environmental Sciences, School of Architectural Studies.
Brad Hastings, Advocacy and ADA Coordinator
Disability Network West Michigan was hired in the spring of 2018, and has been working with disability advocates, business leaders, and local governments to improve accessibility and provide technical assistance on the Americans with Disabilities Act throughout Disability Network West Michigan's 5 county region. He is a graduate of Michigan State University where he earned a bachelor's degree in Anthropology, with a minor in Philosophy and Law. Prior to his time at Disability Network, Brad spent 5 years as the Community Food Programs Manager at TrueNorth Community Services, where he coordinated emergency food programs for low income individuals.