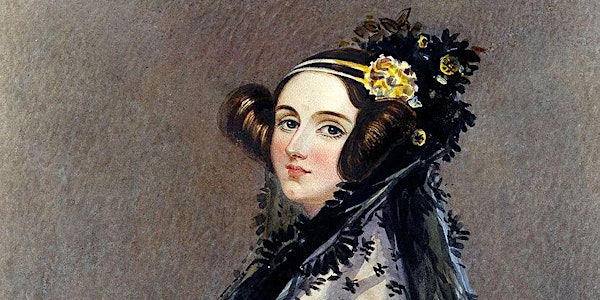 Ada Lovelace Day Edit-a-thon at Smithsonian National Air and Space Museum
Join us at the National Air and Space Museum and help to improve and create Wikipedia articles about women in STEM!
Date and time
Tuesday, October 8, 2019 · 10am - 3pm EDT
Location
Smithsonian National Air and Space Museum Moving Beyond Earth Gallery 600 Independence Avenue Southwest Washington, DC 20560
About this event
Wikipedia is an openly editable resource, meaning that you can improve the quality and accuracy of Wikipedia entries. As one of the web's most visited reference sites, Wikipedia serves as a starting point for many individuals looking to learn about art, history, and science.
During this training, attendees will learn the basics of how to edit Wikipedia by updating articles related to the history of women in STEM in the United States in connection with Ada Lovelace Day - an international event recognizing the achievements of women in STEM. Beginners are very welcome and a range of Wikipedia editing techniques will be taught, with Wikimedia DC members on hand to help! We will also have a set of images to upload to Wikimedia Commons for those who wish to learn the process of uploading and inserting images into Wikipedia pages.
This is the third edit-a-thon in a series planned in conjunction with the Smithsonian American Women's History Initiative, a multiyear undertaking to document, research, collect, display, and share the history of women in the United States. #BecauseOfHerStory
No Wikipedia editing experience is necessary; training will be provided.
Laptops are required. Please bring your own. Public WiFi and food and drinks will be provided.
The National Air and Space Museum welcomes visitors of all abilities. Request for accessibility services can be made by phone at 202-633-2921 or by email at access@si.edu. Two weeks prior notice is preferred. Find additional information about accessibility at the National Air and Space Museum.
*Photos and video will be taken by the Museum during the event and you will need to sign a release. If you wish to opt out please indicate that in an email (DoyleK2@si.edu) prior to the event.*
If you can't attend the event in person you can participate virtually! Edit along with us on the day of the event and help us improve articles from our worklists! Find more information about the livestream here.
Any other questions? Email DoyleK2@si.edu
Image credit: Alfred Edward Chalon [Public domain]
Image credit: Effie Kapsalis