'Ad-Tech: What New Media Producers Need to Know About the Next Generation of Advertising'

Monday, April 29, 2013 from 7:00 PM to 9:00 PM (EDT)
Event Details
PRODUCERS GUILD OF AMERICA NEW MEDIA COUNCIL EAST 
Presents
'Ad-Tech: What New Media Producers Need to Know About the Next Generation of Advertising'
APRIL 29, 2013 
7:00 - 9:00 pm
Theresa Lang Center at The New School
The explosion of new technology platforms for advertising creates expansive opportunities for new media producers, who can leverage innovations in addressable advertising; mobile real-time semantic buying; in-app purchases, and videogame ad solutions in order to develop sponsorship deals and reach new audiences.
New York, the epicenter of the ad-tech world, has seen several revolutions in digital advertising solutions since DoubleClick was founded in the mid-1990s. Now, the convergence of powerful advertising technologies and the expansion of branded entertainment and multi-platform content distribution have combined to create new ways to both entertain audiences and pay the programming bills.
Join the Producers Guild of America New Media Council East for an evening of discussion and presentation on the latest breakthroughs in ad-tech for producers, including leaders in the New York ad-tech world, such as:
PANELISTS:
Arkady Fridman, Vice President, Sales, SponsorPay
Arkady Fridman is a leader in the brand engagement marketing arena. He has helped lead the US launch for SponsorPay, the industry's leading value-exchange network. Arkady has delivered innovative campaigns for eCommerce and data services firms that include Live Nation Entertainment; Business.com; Technorati; Nielsen Company, and others.
Larry Harris, Chief Marketing Officer, PubMatic (New Speaker!)
Larry Harris has more than 20 years of experience in mobile marketing and advertising, and has led integrated marketing and branding programs for Microsoft, Bank of America, Verizon Wireless, AT&T and Intel. Larry is the former Chief Executive Officer of Ansible Mobile, an early mobile agency. Before co-founding Ansible, Larry served as Executive Vice President and Director of Integrated Marketing for Draft, (now Draftfcb), where he built and led the global technology team and oversaw the company's relationship with Interpublic. In 2000, Harris co-founded the digital division of FCBi – the direct, digital and data arm of Foote, Cone and Belding. Harris directed digital strategy, creative, user interface, e-marketing and web development for clients such as Hewlett-Packard, GSK, Quest, the IRS, Eli Lilly, Chase, Clairol and MetLife.
Warren Schlichting, Senior Vice President, Media Sales & Analytics, DISH Networks
Warren leads DISH Networks' Media Sales & Analytics division. In this role, he oversees all short-form and long-form advertising sales for the country's third-largest pay TV provider and he has responsibility for DISH's ground-breaking viewer measurement effort built on data collected daily from over five million set-top boxes. Prior to joining DISH, Warren led Comcast's advanced advertising efforts on multiple media and ad delivery platforms including broadband, interactive television and video-on-demand and spearheaded Comcast's efforts to form Canoe Ventures, the cable industry consortium dedicated to bringing advanced advertising to network television.
Alex Green, Vice President, Business Development, IMRSV (New Speaker!)
Alex leads Business Development for IMRSV. Alex previously worked on strategy and partnerships at American Express, helped launch vente-privee in the US and launched SideTour in Chicago. IMRSV has 

created the industry's first camera-based audience measurement system of its kind, CARA.

 The company has been featured in 

Forbes, CNN, New York Times, Huffington Post, Bloomberg, among others.

 
MODERATOR:
Chris Pfaff, President, Chris Pfaff Tech/Media LLC; Vice Chairman, PGA New Media Council
A board delegate of the PGA New Media Council since 2006, a delegate of the PGA board of directors since 2008, and a PGA NMC member since 2004, Chris Pfaff is a leading new media and technology producer and strategist. He is renowned for integrating leading-edge technology into the media and entertainment community. He was the first to use IRC for an interactive corporate webcast; produced one of the first DVDs, in March, 1997; produced the first HD animated logo; produced some of the first mobile short films in 2002-2003, and produced numerous multipoint broadband events in the late-1990s. He was heavily involved with the launch of both Digital Television and digital terrestrial radio in the U.S., and helped launch the world's first HDTV-over-fiber offering.
Theresa Lang Auditorium
The New School 
55 West 13th St. at 6th Ave.
New York City
Refreshments will be served. Members are strongly encouraged to bring qualified prospective members as their guests.
Special thanks to Terra Fossil for providing premium wines for PGA East events.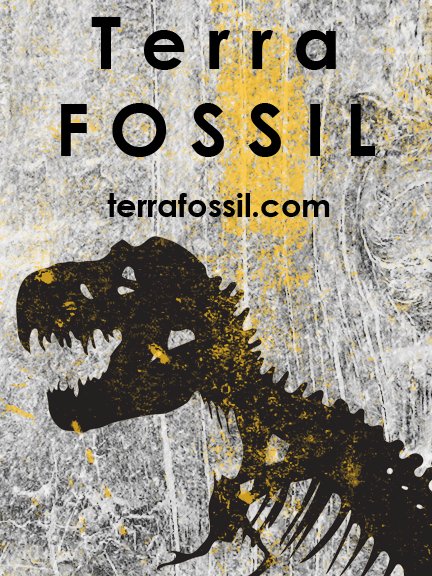 Event hosted by The Producers Guild of America, New Media Council, New York Chapter.
For more information about the PGA and to access a membership application, please visit: http://www.producersguild.org
Previous events from our event series can be accessed in both webcast and podcast format at: http://www.scribemedia.org/pga
When & Where

Magnet Media
122 W. 27th St.
3rd Floor
New York, NY


Monday, April 29, 2013 from 7:00 PM to 9:00 PM (EDT)
Add to my calendar
Organizer
Producers Guild of America
The Producers Guild of America's New Media Council was formed in 2002 in order to recognize, represent, and protect the interests of producers working outside the "traditional" formats of Television and Film to include Broadband, Mobile, Games (console and online), Digital Animation, Digital Visual Effects, Interactive/Enhanced Television, DVD/Blu-ray, Special Venues, and Transmedia.
To find out more about the Producers Guild of America, please contact us.
'Ad-Tech: What New Media Producers Need to Know About the Next Generation of Advertising'