Description
ACWConnectLive! is the perfect way to kick off the Channel Partners Conference & Expo!
Celebrate 10 Years of Empowering Channel Women and catch special guest Kelli Masters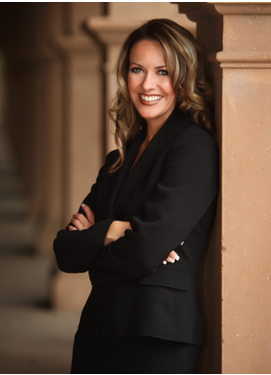 Kelli Masters is widely recognized as one of the most influential women in sports business, Kelli Masters often hears, "You have a DREAM JOB." But she chooses to inspire others not with her successes, but with her vulnerability, sharing not only the victories but also the battles and failures along the way. Kelli is an attorney, an NFL sports agent and Founder and President of KMM Sports, a full-service sports management company with offices in New York, Los Angeles and her hometown of Oklahoma City. While studying broadcast journalism in college, Kelli worked at a CBS affiliate during what happened to be a transformative, tumultuous time for both professional sports and broadcast journalism--the OJ Simpson trial. Kelli was tasked with following the trial for work and, in the process, fell in love with law. She went to law school, got her degree and started working as a litigator, but discovered a passion for nonprofit law. Five years into her law practice, her focus on nonprofit law led her to work with her first professional athlete. While her path was indirect, she knew she had found her calling as a sports agent.
Kelli has represented more professional athletes than any woman in the industry, having served as agent/contract advisor to players in every NFL draft since 2006 as well as numerous athletes in the MLB draft and the Olympics. In 2010, she made history as the first woman to represent a first round pick in the NFL Draft. Her story of progress through pain was featured as part of Motrin's national "Women in Progress" campaign in 2017.
Kelli is a former National and World Champion baton twirler, and was also Miss Oklahoma 1997, winning awards for talent and community service at the Miss America pageant that year. Currently, Kelli serves as an Adjunct Professor at Oklahoma City University and Oklahoma Christian University, teaching Sports Law. She is a sought-after writer and speaker on topics of sports and nonprofit as well as leadership, diversity and discovering purpose in life. Her first book, Dream Job, will launch in 2019.
The Alliance of Channel Women is marking a decade of empowering women in technology channels to advance their careers and become leaders in their businesses and industry. Founded in 2010, ACW's roots are grounded in enabling channel women to succeed through networking, education and mentoring. Over the years, we've expanded our mission to include advocacy for gender equality and inclusivity. We have committed members, a platform and a voice. We've come a long way, baby!
Join us in celebrating our 10-year Anniversary at ACWConnect Live! 2020 Vegas. We'll look back at what we've accomplished together so far and zero in on a shared vision for ACW's future that includes more members, a bigger platform and a stronger voice.
To become an Alliance of Channel Women member and to attend for FREE, visit www.allianceofchannelwomen.org.
To become a Sponsor, click https://allianceofchannelwomen.org/sponsors/benefits.
To register for Channel Partners Conference & Expo, click https://l.feathr.co/Channel-Partners-Conference--Expo-2020-Alliance-of-Channel-Women-n

This event is free to paid members in good standing.
Pre-registration closes on Friday, March 6th at 12:00 pm ET. Tickets are limited. Additional tickets may be available at the door on a "first come, first served" basis.