Description


ACTOR'S INTENSIVE SCHEDULE @ NYC - (SAT)
10:30 AM - 11:30 AM Headshot Sessions
11:30 AM – 1:00 PM The Actor's Intensive Act I
TOOLS OF THE TRADE
AGENTS, MANAGERS, AND CASTING DIRECTORS
HOW TO CREATE YOUR GREAT PROFESSIONAL RESUME
1:00 PM Break (Bring a Bag Lunch)

1:30 - 3:00PM The Actor's Intensive Act II
MAKING INTELLIGENT CAREER CHOICES IN FILM, TELEVISION AND THEATRE
THE IN'S AND OUT'S OF CONTRACTS
PERFORMING ARTS UNIONS - SAG-AFTRA & EQUITY
3:00 PM Q&A w/Rozanne
3:45-5:00 PM Headshot Sessions

ACTOR'S INTENSIVE SCHEDULE HEADSHOTS - (SUN)
10 AM - 12 PM
12:45 - 3 PM
3:45 - 4:45 PM
*Limited to one 15 minute Headshot Session each
*FOR MORE INFORMATION OR IF YOU HAVE QUESTIONS:
CALL (203) 984-7562

MEET ROZANNE GATES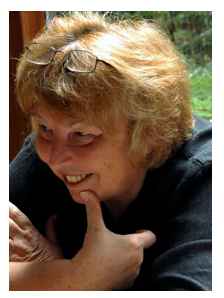 Rozanne Gates is the author of the acclaimed "How to Succeed in the Business of Show Business…" and a former top New York talent agent. Her clients included Edward Norton, William H. Macy, Chris Noth, Rainn Wilson and Lynne Thigpen. Rozanne has taught at Columbia University, SMU, University of Connecticut, University of Nebraska, State University of New York and other major universities.
Rozanne Gates enjoyed a productive career as an Actor's Agent for over 25 years. Finding the new faces in the crowd has been her specialty. Many of the actors she discovered and nurtured have had superlative careers including Edward Norton, Bronson Pinchot, William H. Macy, Rainn Wilson, Lynne Thigpen, Christopher Noth, Robert Prosky, Joe Mantegna, and Howard E. Rollins. In fact, in the history of the Academy Awards, until now only 33 actors have been nominated in the acting category for their first film. Two of those actors were clients of Rozanne: Edward Norton ("Primal Fear") and Howard E. Rollins ("Ragtime").
The day after Rozanne picked up her BFA (major in Acting) diploma from Southern Methodist University in Dallas, Texas, she and fellow classmate Milton Justice headed up to New York City in Milton's blue Chevy Impala convertible to "make it big". Rude awakenings were in store. She discovered that 4 years in a university acting program did not include the practical realities of what a newly launched acting major needed to know. So, to help rectify this situation, Rozanne and fellow classmates Kathy Bates (Academy Award winner), the late Garland Wright (former artistic director of the Guthrie Theatre), and Jack Heifner ("Vanities") wrote and produced a so-called "training film" for future graduates of the SMU Acting program. Among the people who actually saw this little film was Milos Forman (Academy Award winning director of "Amadeus") who became one of Rozanne's mentors. Milos came into Rozanne's life when he cast Kathy Bates, then Rozanne's New York City roommate, in Ms. Bates' first film, "Taking Off". It was Milos who subsequently cast Rozanne's client Howard E. Rollins in Howard's Academy Award-nominated role of "Coalhouse Walker, Jr." in "Ragtime" and Edward Norton in his follow-up film to "Primal Fear," "People vs. Larry Flynt".
Following these first years in New York City, Rozanne returned to her home to Houston, Texas, to work at the Alley Theatre. After four years as an assistant stage manager, Rozanne made the move to Chicago to work as an Actor's Agent, which she did at the Shirley Hamilton Agency. It was in Chicago that Rozanne met William H. Macy and Joe Mantegna who subsequently followed her to New York City when she moved back there to work at the Michael Thomas Agency. Rozanne's association with the Michael Thomas Agency lasted over 20 years (until Michael's retirement) and established her as one of the most respected agents in New York City.
Following Michael's retirement, Rozanne wrote a book called "How to Succeed in the Business of Show Business – or everything they don't tell you in acting school but I will" and she moved to another agency, Peter Strain and Associates.
Rozanne was on faculty at several schools and universities including Columbia University, SUNY-Purchase, and Stella Adler School of Tisch NYU. She taught a course she designed called "Entering the Profession - the Business of Acting." She has lectured at Rutgers University, University of Connecticut, Central Connecticut State University and the University of Nebraska. She was also involved with the Kennedy Center American College Theatre Festival.
MEET SUZANNE SHERIDAN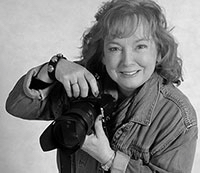 "The best photographer in New York is…in Westport, Connecticut" and she's coming to photograph you!
Suzanne Sheridan is an accomplished portrait, headshot and event photographer, whose work has spanned 20+ years in the New York City area. www.suzannesheridan.com
What sets her apart is not only the compelling true-to-life quality of her photos, but how in fact she achieves that result. She incorporates a relaxation technique prior to beginning the photo session to help actors become present. Many of the actors she has photographed have gotten cast based on their headshot. Her headshots have been known to get an actor in the door.
Your images will be reviewed and placed on a USB stick for you to take with you.
.
MEET OLIVIA VEGA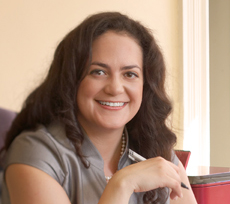 Olivia Vega has been organizing events professionally for over a decade and created her company Liv for Events in 2012. She has produced events in the arts, non-profit and corporate sectors. She loves bringing her passions of creativity, organization and VIP experince together. "Everyone is a VIP when you are with me" is one of her top quotes.
LEARN HOW TO TAKE YOUR ACTING ASPIRATIONS FROM WANTING TO WORKING!