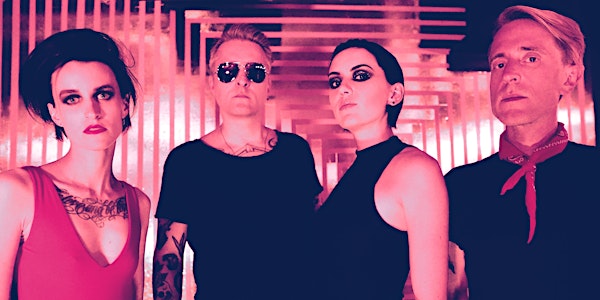 Actors, Hip to Death, Entertainment
Ages 21+
presented by Speakeasy
Actors play 529 on Thursday April 7th 2022 w/ Hip to Death and Entertainment Tickets for the 2021 date will be honored on the new date.
When and where
Location
529 529 Flat Shoals Ave SE Atlanta, GA 30316
Performers
Headliners
More Performers
Hip To Death
Entertainment
About this event
Inspired by acts from the '80s such as Joy Division, New Order, and Roxy Music, Actors are a post-punk/darkwave quartet from Vancouver, British Columbia. Formed in 2012 by vocalist/guitarist Jason Corbett, the lineup was completed with the addition of synth/vocalist Shannon Hemmett, drummer Adam Fink, and bass guitarist Jahmeel Russell. Soon after forming, they began to earn a reputation on the live circuit in and around Vancouver and put out their first 7", Post Traumatic Love/Nightlife via local label Northern Light Records. That year also saw the appearance of a remix EP which included reworkings of the single from acts such as fellow Canadian outfit Humans and Russian vocalist Felix Bondarev. They went on to independently release several singles throughout the following years while touring throughout Canada and the U.S. 2017 saw the release of the Reanimated EP which featured remastered versions of various tracks from 2012 onward before they signed with the Toronto-based Artoffact Records. They put out their label debut and first full-length, It Will Come to You, in March of 2018.