Description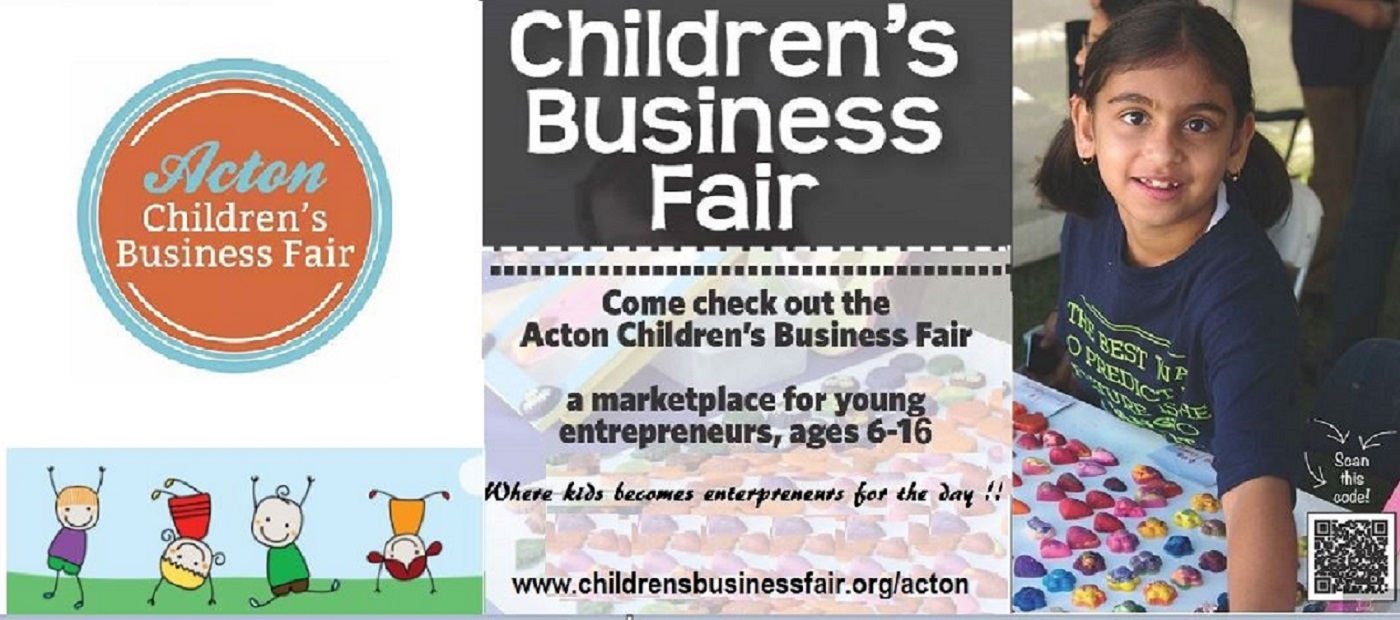 Does your child have a business? Are they interested in starting one? Well, we have an AMAZING opportunity for children to launch their very own startup business!
Kids develop a brand, create a product or service, build a marketing strategy, and then open for customers at our one-day marketplace. The Acton Children's Business Fair will host 30 booths at Nara Park, Acton, MA on September 8th, 2018 from 11:30 am – 2:00 pm.
For more information, please visit: https://www.childrensbusinessfair.org/acton or
follow us on Facebook: https://www.facebook.com/childrenbusinessfair/
For Questions: Please email Acton Children's Business Fair: childrensbusinessfair@gmail.com
We are also looking for volunteers and sponsors to support this non-profit event which is hosted for the children and by the children. Please contact us for further info. We all believe that principled entrepreneurs are heroes and role models for the next generation.