Description
Activities that work...every time! Really! It's true. This presentation will explore some ways to facilitate 1:1 or group discussions in ways that are fun, engaging, and practical. Whether you work in prevention, intervention, or treatment, this training is for you!

This free event is sponsored by Maine Township's MaineStay Youth & Family Services and Chicago Behavioral Hospital. It is appropriate for social service professionals and includes 2.0 free CEUs for social workers, professional counselors, marriage and family therapists, psychologists, and nurses. Continental breakfast will be available from 8:30-9:00 AM. Advance registration is requested as seating for this event is limited.

Attendees are encouraged to bring non-perishable food items (canned fruit, tuna, and ravioli are especially needed) to donate to the Maine Township Food Pantry.
About the Presenter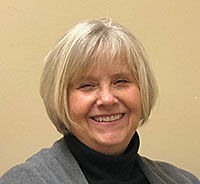 Dr. Charla Waxman
Dr. Charla Waxman, MBA, EdD is the Community Liaison at Lake Behavioral Hospital. She has served in many roles in the mental health field over the years, including overseeing several clinical programs in both inpatient and outpatient settings as a program director and an administrator. Charla is passionate about developing relationships, strategizing and problem solving, and ultimately working to meet the needs of patients and clients. Charla also enjoys presenting and training on a variety of mental health topics and has trained nationally and internationally on topics related to aggression and youth counter cultures. Charla is a published author in the fields of mental health, gangs, and adolescent behavior. She has been awarded locally and nationally for her work with gang-involved and difficult to reach youth. Her work has been featured in the Charthouse book, School of FISH!, as well as on radio and television.


This program is recognized by IDFPR as providing CEUs for LPC/LCPC and LSW/LCSW under license number 159.001334, LMFT under license number 168.000223, LCP under license number 268.000070, and RN/LPN/APN under license number 236.000127.