ACTIVEIGHT 4.0 - The Legacy of Fitness - Powered by ActivPrayer

Thursday, October 26, 2017 at 6:00 PM

-

Sunday, October 29, 2017 at 12:00 PM (MST)
Event Details
ACTIVEIGHT is a growing family of fitness professionals and enthusiasts who share a mission to magnify the good in fitness and the lives of the people it serves.  Because we're connected by the spirit of an intention that's greater than ourselves, we act in ways that discover, co-create and activate the good in each other, those we serve, the profession we value, the principles we teach, and the tools we use.
ACTIVEIGHT has 4 individual, (but deeply integrated) core themes which establish the foundation of the ACTIVEIGHT Experience:
The Craft of Fitness – we become better leaders, coaches, teachers and human beings
The Spirit of Fitness – we learn how to put the who we are, in what we do, and how and why we do it
The Challenge of Fitness – we share, rise to and overcome the things that hinder us from doing it
The Legacy of Fitness – we leave behind something of value for others to inherit and pass on
 These themes help us establish common threads for exploration, conversation and education, both during our annual experiences and throughout the year, in on-going collaboration.
You can attend one or all four of the ACTIVEIGHT experiences in any order, according to your needs at the time.  What we can promise is this: when the experience chooses YOU, it changes US forever.  And the experience is just the start, because when it ends, is when it truly begins.
---
Legacy:  
The word was first used to describe a body of persons sent on a mission as ambassadors or envoys.  It was later described as something inherited from a predecessor.
In both cases, there are common threads of truth: 
You will leave something behind.
Someone else will inherit it. 
Your Legacy is created now.  
It's uniquely yours to create.
Legacies are created by the intentions and actions you choose to bring to life in the world and in the good you seek to magnify in yourself and others.  And whether you leave one in the heart and mind of one individual or millions, it's worth the dedication.  Your life, talents and calling are to be shared.  
You can't choose what others will say about you or your legacy, but you can leave the fingerprints of a life lived on everything you touch that makes it easier for them to choose from.  It's your birthright.  It's your story.
What kind of legacy will fitness leave? You choose.
---
ACTIVEIGHT was created to connect, inspire, and motivate like-minded fitness professionals to help them hone their craft and learn how to activate the best in themselves, each other and the communities they serve, raising the industry standard of care and our common mission.
At ACTIVEIGHT, we honor four key pillars of fitness: Physical, Mental, Emotional, and Spiritual. While we can't choose for others, we can and should drive awareness of how to rise UP. If we continue to address fitness challenges using one pillar, we'll always fall short. Learn how to leverage the mind, the heart, unique motivations, physical training, and the power of faith to truly unlock the power of fitness.
You'll spend time with other industry leaders discovering new ideas, co-creating new actions and activating them in your communities. You WILL forge new friendships, strengthen existing bonds, and celebrate our opportunities! ​
SOME of the things to expect:
Team building
Leadership skills
Coaching
Fitness activities
Amazing speakers telling "their" story
Media training and opportunities
Product think tanks and activation
Hands-on coaching and learning experiences
And all sorts of surprises :)

Some of our favorite hashtags:
#EyesUpRiseUP
#TwoClaps
#StrengthToServe
#ItsNotAboutMe

When we share our strengths, talents, challenges and stories, we activate the best in ourselves and do the same for others. Once we truly come to understand our calling and the daily price it requires, we can step further toward the great within and Magnify the Good around us. We say a hallmark of inspired action is when it ends, it truly begins, like the planting of a seed. Come do that...so many can grow. -David Jack, co-founder of ActivEight
Eyes Up, Rise UP, it's Go Time!
ACTIVEIGHT website: activeightfitness.com
ActivPrayer website: activprayer.org
FAQs
What are my transport/parking options getting to the event?
​Transportation can be arranged with AAA Yellow Cab 480-888-8888. They have very affordable flat rates from the Phoenix Sky Harbor airport to the Arizona Grand.
Where can I contact the organizer with any questions?
​Email Steve Scipioni - steve@activprayer.org - with any concerns or questions, we'd be happy to help.
Is my registration/ticket transferrable?
​Please contact us in advance so we can make the proper changes for registration.
Hotel Accommodations
​Contact the Arizona Grand Resort at 877-800-4888. Mention the ActivPrayer ActivEight Conference to get the special conference rate. Rooms are $119 per night with a complimentary Resort Fee. This group rate is based on availability and available until September 20th, 2016. The additional $45/night resort fee has been waived.
When & Where

Arizona Grand Resort & Spa
8000 Arizona Grand Pkwy
Phoenix, AZ 85044


Thursday, October 26, 2017 at 6:00 PM

-

Sunday, October 29, 2017 at 12:00 PM (MST)
Add to my calendar
Organizer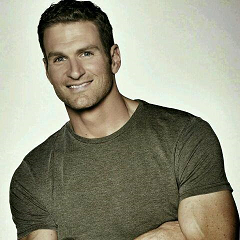 ---
David Jack, owner of the Activlab in Phoenix, AZ, is an aspiring fitness professional. One of his core missions is to Magnify the Good in Fitness and the people it serves, and he believes the only way to accomplish this is together.
ActivPrayer is a new kind of fitness company - its mission is to help people act inspired to honor intentions greater than self.