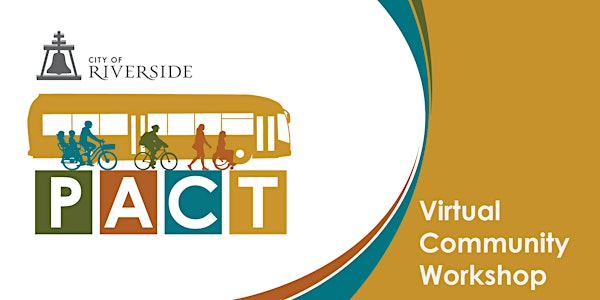 Active Transportation Plan & Trails Master Plan Virtual Community Workshop
The City invites you to join us for a virtual community workshop to help drive the planning process and vision for the PACT.
About this event
We want your input on how the City's goals and objectives can better suit the surrounding community.
Active Transportation Plan and Trails Master Plan
Virtual Workshop
Date: April 22, 2020
Time: 6pm - 8pm
Location: The virtual workshop will be hosted via Zoom Meeting, and simulcast on RiversideTV. Community members will be able to ask questions and provide feedback via a phone call-in number, text message, and Zoom's chat function. Link and login details will be provided closer to the meeting date.