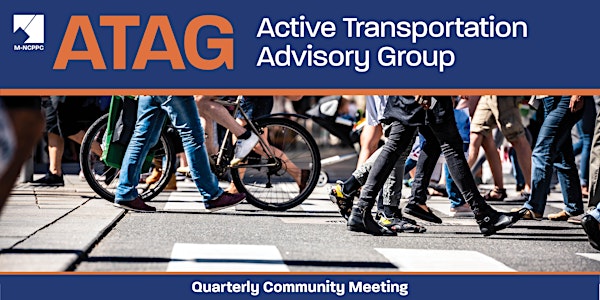 Active Transportation Advisory Group - Quarterly Meeting - December 2022
The Active Transportation Advisory Group's Quarterly Meeting
About this event
Online - Microsoft Teams Virtual Meeting (Recorded Discussion):  Details on how to access the virtual meeting will be emailed to you prior to the event. PLEASE do not forget to check your inbox or spam folder for meeting details.
For the best possible experience, download the Microsoft Teams App  to your computer, tablet, or smartphone to join the meeting. Also, please access the meeting by one of the following web browsers only: Google Chrome or Microsoft Edge.  DO NOT use Safari, Opera, or Mozilla Firefox. If you encounter any issues accessing the meeting, staff will be available to assist you as needed.
Registration will close at 12 noon, Monday, December 5, 2022.
Microsoft Teams Meeting Participation Instructions.
Should you have any questions about this project, please visit our project website at http://bit.ly/PGCATAG
Special Assistance:  M-NCPPC encourages the participation of persons with disabilities and the need for language interpretation in all its programs and services. For special assistance, call the Public Affairs Office at 301-952-4584.