Active Learning - Impacts of Active Learning Educational Strategies

Thursday, October 12, 2017 from 11:00 AM to 12:15 PM (EDT)
Event Details
A GGC e-mail address is required in order to register for this event. Our workshops are developed specifically for GGC faculty and staff only. All other registrations will be declined.
Active Learning - Impacts of Active Learning Educational Strategies
This workshop is designed to explore the differences between active and passive learning, while helping you to implement active learning in your classroom.
Outcomes - Upon successful completion of this workshop, participants should be able to:
Review CTE Digital Badging Initiative,

Define active learning vs. passive learning with examples,

Discuss impacts of active learning techniques,

Briefly review several active learning strategies,

Choose an active learning strategy and design a rough plan for implementation in your course,

Present and discuss rough plans for constructive group feedback,

Post-workshop: finish plan, test it out, and report reflections to group for continued discussion (and earn the badge).
This class will be offered three times.  Please register for the date that is most convenient for you:
1) Wednesday, September 6, from 9:30 - 10:45 am
2) Thursday, October 12, from 11:00 am - 12:15 pm
3) Monday, November 6, from 2:30 - 3:45 pm
Facilitator: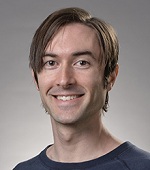 Dr. David Kirschner - Assistant Professor of Sociology
Dr. David Kirschner earned his PhD in sociology in 2014 from Nanyang Technological University in sunny Singapore, where he lived for four years. His thesis, "Gameplay Socialization: Meaning-making, Player-computer, and Player-player Interaction in Digital Games," explores how novices experience socialization into the virtual environments of popular video games. How do they make sense of unfamiliar digital worlds and game rules? What stages comprise gameplay socialization? What roles do non-human interactants play in the learning process? How do players handle increasing complexity in digital gameplay? The answers to these questions outline an argument for the serious study of digital games, and digital media more broadly, in everyday life.
Kirschner has published research in various outlets, including the journals Symbolic Interaction and Simulation & Gaming, in edited books, and conference proceedings. He regularly presents at academic conferences, including annual meetings of the Society for the Study of Symbolic Interaction, Southern Sociological Society and Digital Games Research Association.
Currently, he is preparing for upcoming conferences, turning thesis chapters into publications, tutoring PhD students in theory, methods and writing, editing PhD theses, and working on a collaborative project called Healthcaring.
Kirschner has been teaching in various capacities for the past decade. After working in Georgia high schools in special education and social science and earning an M.Ed., he decided to apply his teaching expertise to the university level. While pursuing his PhD in Singapore, he taught Social Psychology, Environmental Sociology, Media and Society, and Culture, Self and Identity. Kirschner creates student-centered classrooms and utilizes a vast array of teaching methodologies and resources, aiming to relate the study of sociology to the everyday lives of students.
When & Where

GGC, Center for Teaching Excellence
1000 University Center Ln
L Building, CTE Conference Room (L-2135)
Lawrenceville, GA 30043


Thursday, October 12, 2017 from 11:00 AM to 12:15 PM (EDT)
Add to my calendar