Active Labor Birth Prep Class: Group Format July 16th in Mason, OH
Informative, one-night class for busy couples in Mason, OH that will help you AND your partner feel capable and confident heading into birth
About this event
Included with this Class:
Birth Cheat Sheet: key positions, movements, and hands-on techniques covered in class for you to use when baby is ready to arrive
Access to our exclusive facebook group for participants of the class for group support after class ends
Handout of Local Resources, including lactation support, maternal mental health support, and physical therapy services because a healthy baby starts with a healthy mom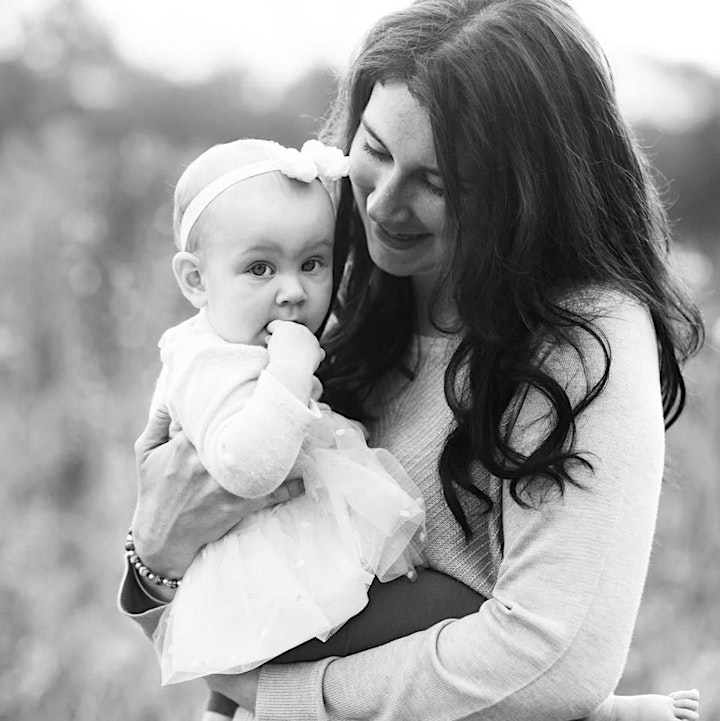 About the Instructor: With her doctorate in physical therapy, Alex is passionate about improving recovery for moms, which is a topic that is often not talked about enough. The decisions we make during pregnancy and birth can have an impact on our recovery, so Alex is passionate about starting this education and preparation before we are in the recovery phase of birth.
TESTIMONIALS
"This Active Labor class was extremely informative and set a great foundation for preparing for child birth. I think both my husband and I assumed we would be walked through the process as I went into labor and didn't realize just how much say we could have in the process. Understanding how different positions can be used as tools to ease pain/facilitate delivery is something that will be very beneficial. This knowledge led us to begin discussing a birth plan and feeling empowered to open up dialogue with my provider about the individualized birth plan we would like to have. I couldn't recommend this class enough!" - First Time Couple
"My husband and I attended the Active Labor Class through Vibrant Physical Therapy and Wellness in preparation for the birth of our second child. Even though we had been through the process before, I had never taken a birth class and I wanted to have a better understanding and control this time around. It was an incredible experience for my partner and I. We left the class feeling so informed and prepared for any situation. This time around, I feel like my partner was way more prepared to help me through the process. Alex Courts did an incredible job with helping ease both of our stress and anxiety. She has also continued to be a fantastic resource for postpartum health. I highly recommend the Active Labor Class to all parents." – Second Time Momma Google Review
"I highly recommend taking this class with Alex! As first-time expecting parents, my husband and I had no idea there were so many different labor positions and were unfamiliar with the many stages of labor. Alex was communicative leading up to the class, shared helpful resources before, during, and after the class, and frequently checked in to see how we were doing and if we had any questions. Her knowledge of physical therapy was very evident, and she explained anatomy concepts in a way that was easy to understand. The pictures and explanations of different labor positions on the "cheat sheet" and practicing during the class were so helpful—we will definitely be bringing it with us to the hospital! My husband and I feel so much more empowered and confident after working with Alex." -Expectant First Time Momma
WE HELP YOU ENTER BIRTH FEELING CONFIDENT, CAPABLE, AND EMPOWERED.
For Individual Sessions or our new online pre-recorded options contact us at alex@vibrantpt.com for information and pricing options.
Class Guidelines:
As of 5/1/21, Class sizes will be limited to 4 couples to allow for adequate distancing. The class will be set up to allow 6 ft between couples so that participants may practice and move within their space. This class does involve movement and exercise.
Please do not attend class if:
*you/your partner symptoms of COVID-19 or confirmed COVID-19 in the 10 days prior to class
*you/your partner have had close contact with someone with suspected or confirmed COVID-19 in the 14 days prior to class
Please contact me at alex@vibrantpt.com with any questions or to set up access to the pre-recorded class. Classes may be rescheduled if class times are available.
If the provider needs to cancel this event due to personal circumstances, a live virtual or pre-recorded version of this class will be offered if it cannot be rescheduled.
You may enter the building 10 minutes before class.
When you arrive, please sign in and find a seat.
Please contact me at alex@vibrantpt.com with any questions at all.
Note: this class is for general educational purposes and should not replace the advice of your medical providers and/or physical therapists. The intention of this class is to inform you of your options to help you determine your birth preferences and prepare for birth. Discussing your birth preferences with your provider after class is an integral step in ensuring you have the support of your care team for an empowered birth experience. Services provided are not physical therapy services.
Organizer of Active Labor Birth Prep Class: Group Format July 16th in Mason, OH