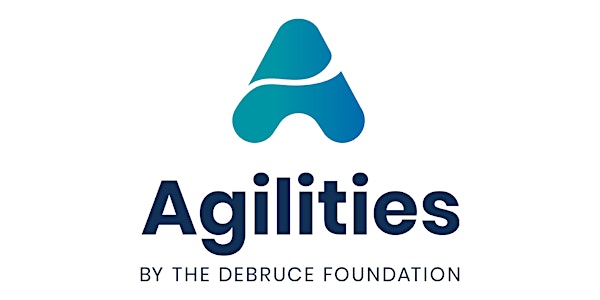 Activating Your Agilities
Join The DeBruce Foundation's FREE virtual session "Activating Your Agilities" on October 11th at 12pm CT.
About this event
Join us to learn more about the Agile Work Profiler, a free, 15-minute career assessment tool developed by The DeBruce Foundation, as a way for individuals to better understand their strengths and interests within the context of work activities, or Agilities. Discover how the Agilities and Career Explorer Tools can help individuals become more informed career decision makers and more confident in taking the next step in their education or career journey. This session also introduces the Essential Skills framework, the skills more commonly known as soft skills. Learn how these skill frameworks work together to help individuals prepare for and get the job, then advance and succeed in the workplace.
Designed for: Formal and informal educators, counselors, or career navigators.
Length: 1 hour from 12:00-1:00pm CT. There will be an optional demo of the Abilities to Agilities Virtual Game from 1:00-1:30pm CT.
Presented By: Ann Zimmerman and Natalie Zimmerman
Once registered, a Zoom link will be sent via email prior to the event. We look forward to seeing you!
About the DeBruce Foundation:
The DeBruce Foundation is a national foundation whose mission is to expand pathways to economic growth and opportunity. The Foundation is committed to helping individuals unlock their potential and find career pathways. By developing solutions such as the Agile Work Profiler, we change how people pursue careers. By partnering strategically, we increase experiences and exposure to widen career opportunities, starting with youth and working across the lifespan. Learn more at www.DeBruce.org.