Description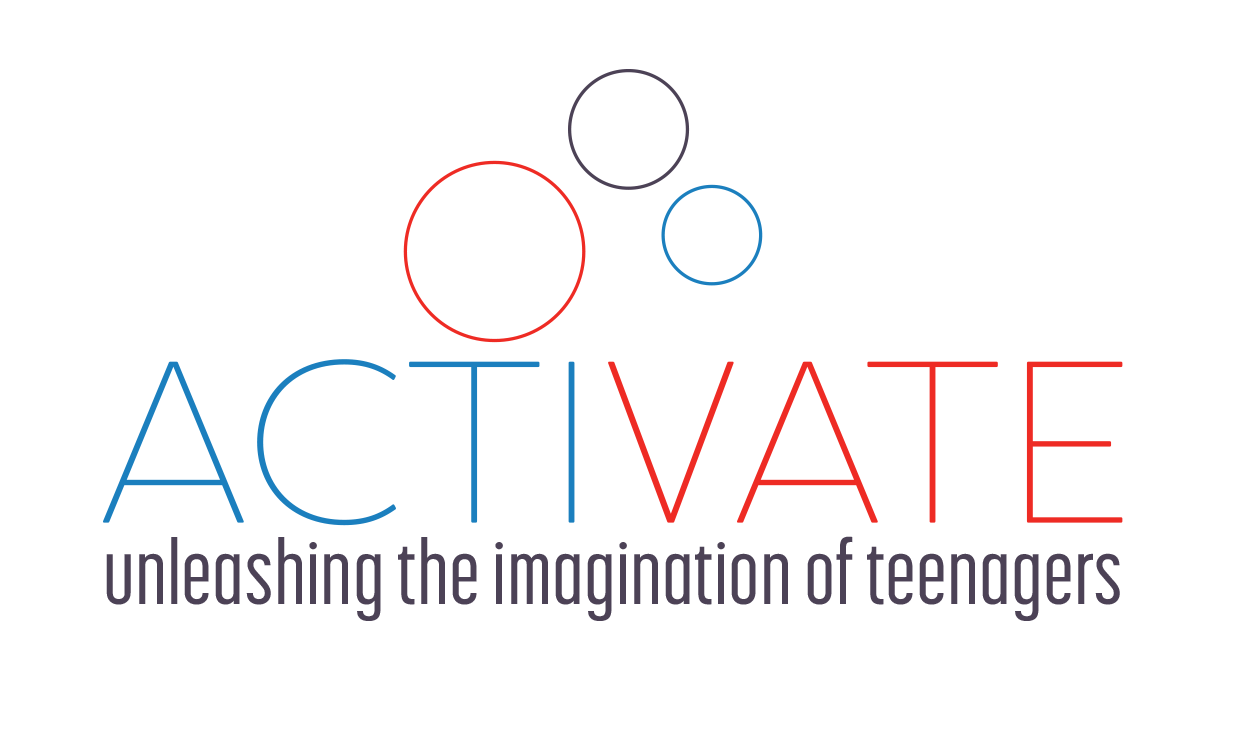 Activate: Unleashing The Imagination Of Teenagers
Sometimes the best experience you can give to your student leaders is one where they get the chance to dream and create alongside you. Activate is a day filled with interactive processes that help you and your student leaders create a plan that can be implemented in your church and community.
If you're looking for a way to build into your student leaders, while also furthering the mission and reach of your youth ministry, this one-day experience is priceless. As you brainstorm and plan together you'll discover new opportunities for your ministry to reach beyond the church walls, while your students discover their unique gifts and skills as leaders. When you return home with fresh ideas and plans (and enthusiastic teenagers), your ministry and students will be revitalized.
This is not a youth ministry model or program. At Activate, you and up to seven student leaders from your church will spend a day around a table working through exercises led by Mark Matlock. During this day-long event, you and your student leaders will have an opportunity to shape the future of your youth ministry and transform your church and community.
If you're a youth pastor who wants to help unleash the imagination of students to live into their God-given potential and you want to discover new ways to impact your church and community, Activate is for you. If you have students who love being involved in the planning and execution of your ministry and are passionate about reaching outside the church walls, Activate is for them.
Mark is a speaker, author, the founder of PlanetWisdom, and former executive director of Youth Specialties. His passion for fostering creativity and dreaming with leaders in several different ministries and nonprofit organizations has led him to develop an event specifically designed for student leaders. He wants to see youth ministries elevated within churches and communities, and believes that when youth pastors and students work together, amazing things can happen.

Registration begins at 8:30am.
Activate starts at 9:00am sharp and will conclude at 4:30.
Lunch is included.
Frequently Ask Questions
How much does Activate cost?
Activate is $750 per church for seven people (we recommend one or two adults with the remaining spots for teenagers), early registration pricing is available.
What's included?
In addition to the days training. Each group will receive an Activate Design Kit with materials you'll need for the day and a couple other items that you'll be able to take home with you after the event. Lunch is also provided.
How do I determine the best student leaders to bring?
Choosing which students to bring can be difficult. Activate is not a "sit and listen" event. It's full of interaction. The day will be spent thinking about your church and community and generating ways of being the hands and feel of Jesus in more powerful ways. You'll want students who would be motivated to participate in these kinds of activities.
Should I also bring any of my adult volunteers?
You have seven seats per table, We recommend you bring a maximum of two adults. But there aren't any rules. Do what seems best for your church with your seven seats.
What does the schedule of the day look like?
We will start at 9 am sharp and end at 4:30pm. Activate consists of 6 segments and is about 20% teaching and 80% guided interaction. Lunch is provided on site.
Do you offer scholarships?
Unfortunately we do not provide scholarships at this time.
What if I want to bring more than the allowed number of students?
Some churches have large leadership groups. For activate to work well the size of each work group, or table, needs to be limited to groups of 5-7. If you have larger groups you can break your group into smaller groups and register for multiple groups. Please contact us if you have a special case.
What if I only bring one or two students? Is the price the same?
Activate works best with adult/student groups of 5-7. Because we limited the number or groups for each event, the pricing is the same.
What time does it start/end?
Activate begins promptly at 9am and ends around 4:30pm
What do we need to bring?
You really just need to bring yourself. Pens, notebooks, and Bibles are always helpful.