Are you an aspiring entrepreneur who needs some help getting your idea off the ground? Or are you a current small business owner looking for
About this event
Are you an aspiring entrepreneur who needs some help getting your idea off the ground? Or are you a current small business owner looking for ways to elevate your business to the next level? If so, join us at Activate: Metro Detroit Start Up & Small Business Conference. 
Agenda:
8:00 am- Breakfast and Networking 8:45 am- Dean of Business School Welcome9:00 am- Keynote – Jeffrey Prough, Prough Management Advisors
9:50 am- Break
10:00 am- Session 1
Track 1 - Dr. Zalonya Allen, National Entrepreneur Association – Think Like an Entrepreneur
Track 2- Brandon Grysko, Fausone Bohn LLP – Legal Hacks for Small Business
11:00 am- Session 2
Track 1- Dr. Heinz Plauman, QuantumQik Careers – Can you hear me now? The Importance of REALLY Communicating
Track 2- Dr. Donyale Padgett, Wayne State University – Pivoting in Adversity and Uncertainty
12:00 pm- Lunch and Interactive Keynote - Steve Lowisz, Qualigence International
Includes Vendor Showcase and Networking
2:00 pm- Session 3
Track 1- Nichole Smith, Level One Bank – Finance and Funding
Track 2- Tonya Acha, BNI Michigan – Mastering Marketing through Relationships
3:00 pm- Session 4
Track 1- Dr. Esther Jackson, Association for Talent Development – How to be Right On Q for Your Business Adaptability
Track 2- Steve Schmitt, Community Alliance Credit Union – Understanding Yourself as a Key to Productivity and Success
4:00 pm- Wrap Up and Conclusion
We are excited to have some of the leading business experts in the Metro Detroit area.
Don't miss out on this opportunity! Purchase your tickets today!
Tickets include breakfast, lunch, sessions, and networking opportunities.
The program will include seminars, panel discussions, and networking opportunities to help you in the next stage of your entrepreneurial journey. Vendors will be on hand that can provide assistance with all of your small business needs as well! If you are looking for information on how to "Activate" your business, this is an event you will not want to miss.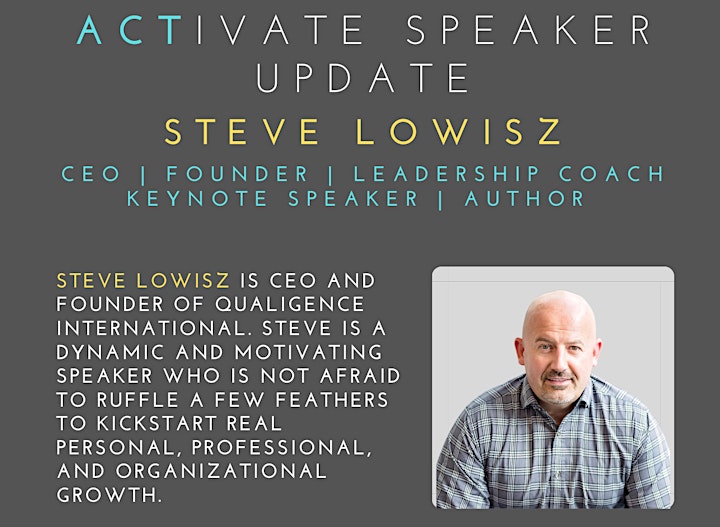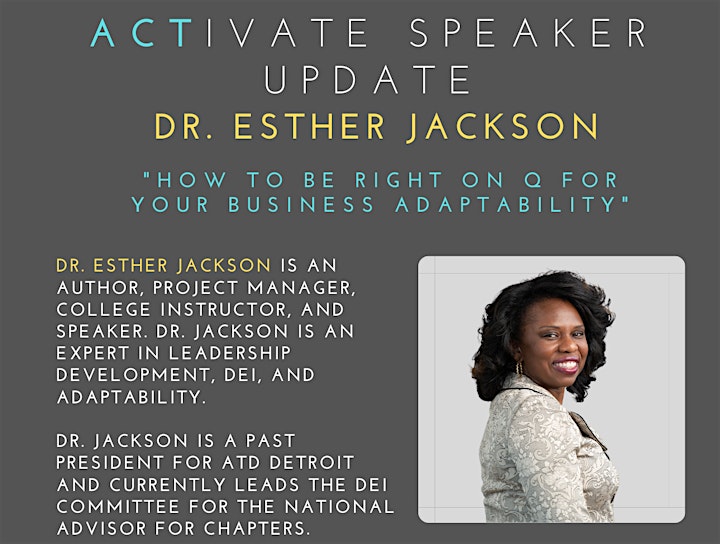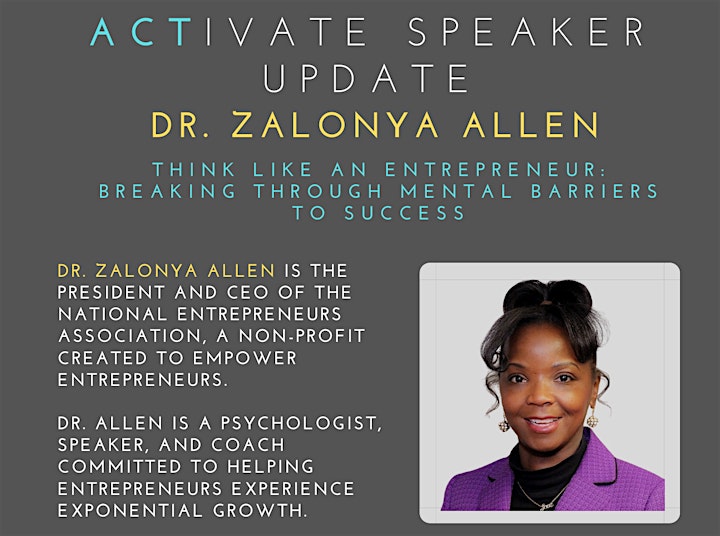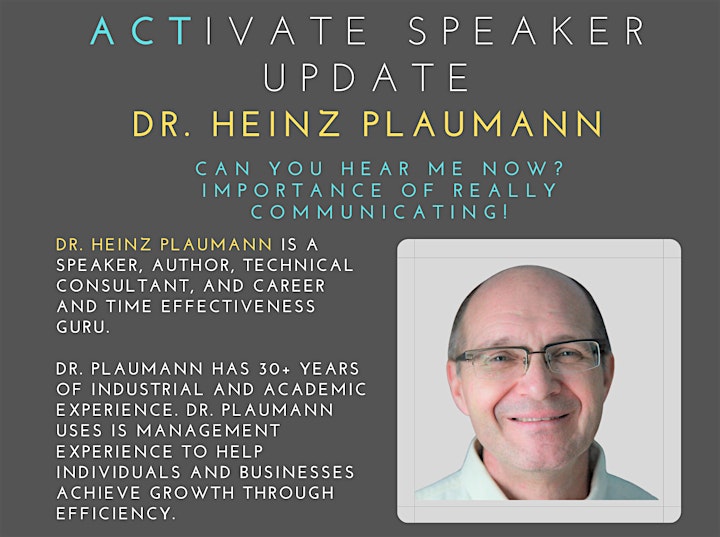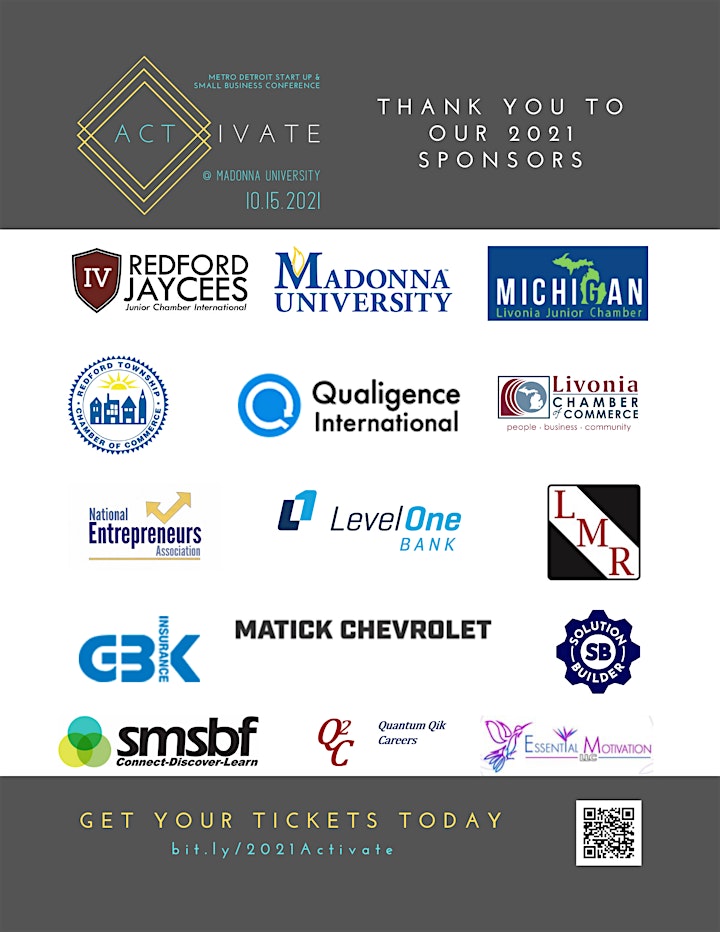 Organizer of Activate: Metro Detroit Start Up & Small Business Conference