Activate Change: Stand for Health in Today's Challenging Landscape
Description
Public policy is instrumental in creating environments that support health. Please join the San Diego County Childhood Obesity Initiative and Arboreta Group for "Activate Change: Stand for Health in Today's Challenging Landscape," on May 2, 2017, from 8:00am-3:30 pm at the Price Charities building in City Heights. This full-day event will offer participants the opportunity to learn effective policy advocacy strategies to build their skills and expertise as well as the capacity of their organizations to improve environments that advance the health of residents throughout San Diego County.
By attending this forum, participants will be able to:
Distinguish the difference between lobbying and advocacy and identify permissible activities pertinent to nonprofit organizations,
Articulate the process of changing policy, such as navigating political and social contexts, designing plans that include the community's input, and implementation steps,
Learn best-practices to engage diverse communities and meet policy decision-makers, and;
Identify elements of successful advocacy efforts from local and state-level examples.
Attendees will have the opportunity to ask questions and interact with a panel comprised of municipal staff and elected officials who will discuss advocacy efforts that have worked in their jurisdictions. Participants will also hear from and interact with local nonprofit leaders who have demonstrated success in advocating to effect positive policy changes.
Speakers: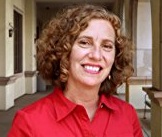 Pat Libby, MA – Pat Libby is a management consultant to nonprofits and philanthropies who views the work of nonprofit organizations through the kaleidoscope of her experiences as a long-time CEO, board member, academic, and consultant to innumerable organizations.
For 14 years until July 2015, she served the University of San Diego as the founding director of The Nonprofit Institute, creating nonprofit-focused graduate programs, a research center and community education programs serving hundreds of people and organizations each year. Pat is the author of The Lobbying Strategy Handbook.

Alfred Mata Jr., MPH with Public Health Advocates – Alfred Mata is the Local Policy Program Manager for Public Health Advocates (PHA) Los Angeles office and the California Healthy Eating, Active Living (HEAL) Cities Campaign. With a strong passion for social justice and community engagement, he works to empower California communities to make groundbreaking policy changes that make the healthy choice, the easy choice.
Mr. Mata's work involves educating communities on strategies to improve access to healthy food and physical activity such as nutrition standards in public parks, healthy corner store and restaurant incentive programs, and safe routes to schools programs.

Who should attend?
Community-based organizations
Public health professionals
Community advocates
Faith organizations
Anyone interested in improving the health of their community
Logistics: A light breakfast and lunch will be provided.On-street parking around the facility is free and there is parking in an attached garage for $5.00/day.
The event is FREE, but seating is limited. Please register early to assure a spot. Walk-ins will only be accommodated if space permits.
This event contributes to the Live Well San Diego vision by activating local organizations to promote health equity in support of a healthy, safe, and thriving region.