Description
Need help defining your coaching approach, style, voice to find your ideal clients?


Wish you had other wellness professionals and fellow wellness coaches to ask questions, bounce ideas off of and get advice from?


Seeking peer support to build your confidence and nurture your inner coach?


Then this group is for you!

Activate is a bi-weekly, 90 minute, mastermind group for aspiring, new or current wellness practitioners to gain peer-to-peer and mentorship support to help build and define your coaching practice.
Led by Ian Rubin (wellness coach, founder of Wholeself Wellness and adjunct faculty at NUNM), this casual and supportive group is an opportunity to share, celebrate, learn and grow from each other to uncover a better coaching self and practice.
This group will provide the accountability and support you need to set the intention on how to improve your business and coaching style, explore your unique coaching voice and style, and unlock what you do best!
With this group you will:
Learn how to convert book knowledge into real-world skills


Expand your tool kit of skills & techniques to be a better coach for your clients and grow your practice


Learn strategies for moving beyond resistance and into habitual change


Get the self-care and nurturing support you need to be present and confident with your clients
Registration:
Group occurs every other Monday
90 minutes session
Drop-ins welcome
We are offering discounted rates for when you purchase 4 or 8 sessions.
There is also an Activate session available on Saturdays at 1pm. You can use your drop-in, 4 session and/or 8-session purchase for any of the Saturday or Monday dates, interchangeably.
Activate Schedule:
October 1st, 7:00pm-8:30pm
October 13th, 1:00pm-2:30pm
October 15th, 7:00pm-8:30pm
October 27th, 1:00pm-2:30pm
October 29th, 7:00pm-8:30pm
Want to meet Ian and learn more before you sign up? Email
admin@wholeselfwellness.com
.

ABOUT THE FACILITATOR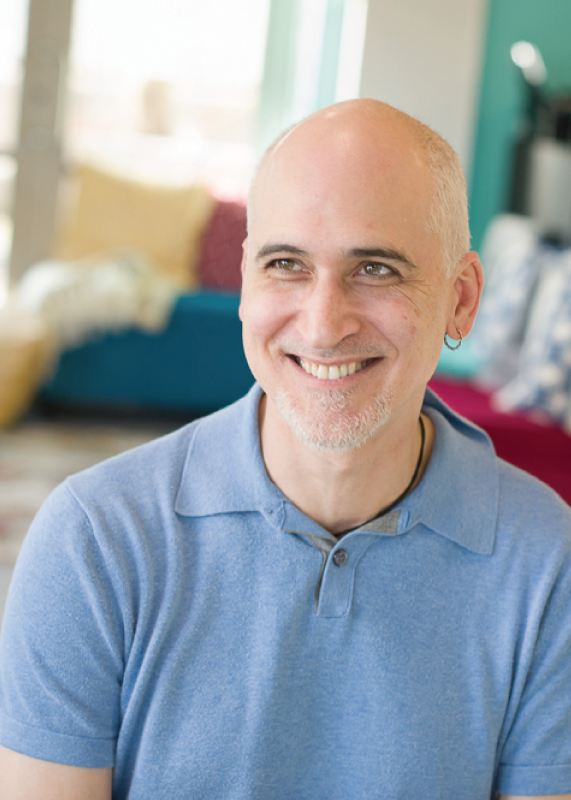 Ian Rubin, MA CPT, CHC is a wellness coach, founder of Wholeself Wellness and adjunct faculty at NUNM.
As a wellness coach and teacher, he specializes in his proprietary approach to food coaching that he has termed, Food Story Coaching ®. This approach is driven by his passionate interest in food culture and the importance of the social and anthropological forces that influence our daily food choices. In the same way that the movie "The Matrix" explored a fictitious world of outside control over our human existence, Ian wants to expose the very real "Matrix of Food Culture" that exerts an intensely powerful influence over our thoughts, motivations, feelings, and choices regarding food and wellness. Only by becoming aware of this cultural Matrix can we hope to lessen its unconscious control over our ability to freely choose when, how, what, where, and why we eat. Then we are all empowered to choose for ourselves a Food Story that leads us to health and happiness.
Ian educates wellness professionals, including personal trainers, nutritionists, naturopaths, diabetes educators, and health / wellness coaches, about the importance and influence of Food Story and it's powerful impact on their clients ability to make dietary change. These give him an insight that bridges the academic world and the daily lives of practitioners and clients. He has been in the wellness field for over 17 years and brings that real world experience to his teaching and mentoring