Description
Action Potential is a site-specific dynamic dance and live music adventure by Megan Lowe Dances, created for Emeryville's Athletic Playground. Audiences will be led on an innovative journey through the rooms of Athletic Playground, while dancers artfully activate ladders, planks, bars, mats, blocks, aerial apparatus, walls, and each other. Megan, Sonsherée Giles, and Shira Yaziv, join together for six energetic, athletic, and virtuosic performances, demonstrating prowess in site-specific dance, contact improvisation, and dynamic partnering. Girl Swallows Nightingale will paint a vivid musical canvas that shifts its colors between modern rock, jazz, theater, funk, and pop, to underwater soundscapes and dreams of outer space. Witness one of six invigorating shows—August 17-25, Saturdays 6pm/8pm and Sundays 7pm—and watch a space come to life and transform.
After Megan, her partner, and roommate experienced a life threatening assault and home invasion while saving two strangers' lives from an enraged attacker, Megan attributes having healthy active bodies as a primary reason why they were able to make it through this horrific moment in time without more damage, and for the potential to take action to help shield those in need from further harm. As they continue to heal physically, financially, and emotionally, the process of creating dance with people Megan loves has helped her process this trauma, and move forward. In Action Potential, performers channel their inner superheroes, climbing, lifting, assisting, jumping, and flying.
Megan Lowe Dances is honored to have been invited as a resident artist group to create/present work at Athletic Playground, grateful to be fiscally sponsored by Dancers' Group, thrilled to be working with this talented group of artists, and cannot wait to share Action Potential with the public, building their audience base and community. Thank you for considering to join us! We hope to see you at the show!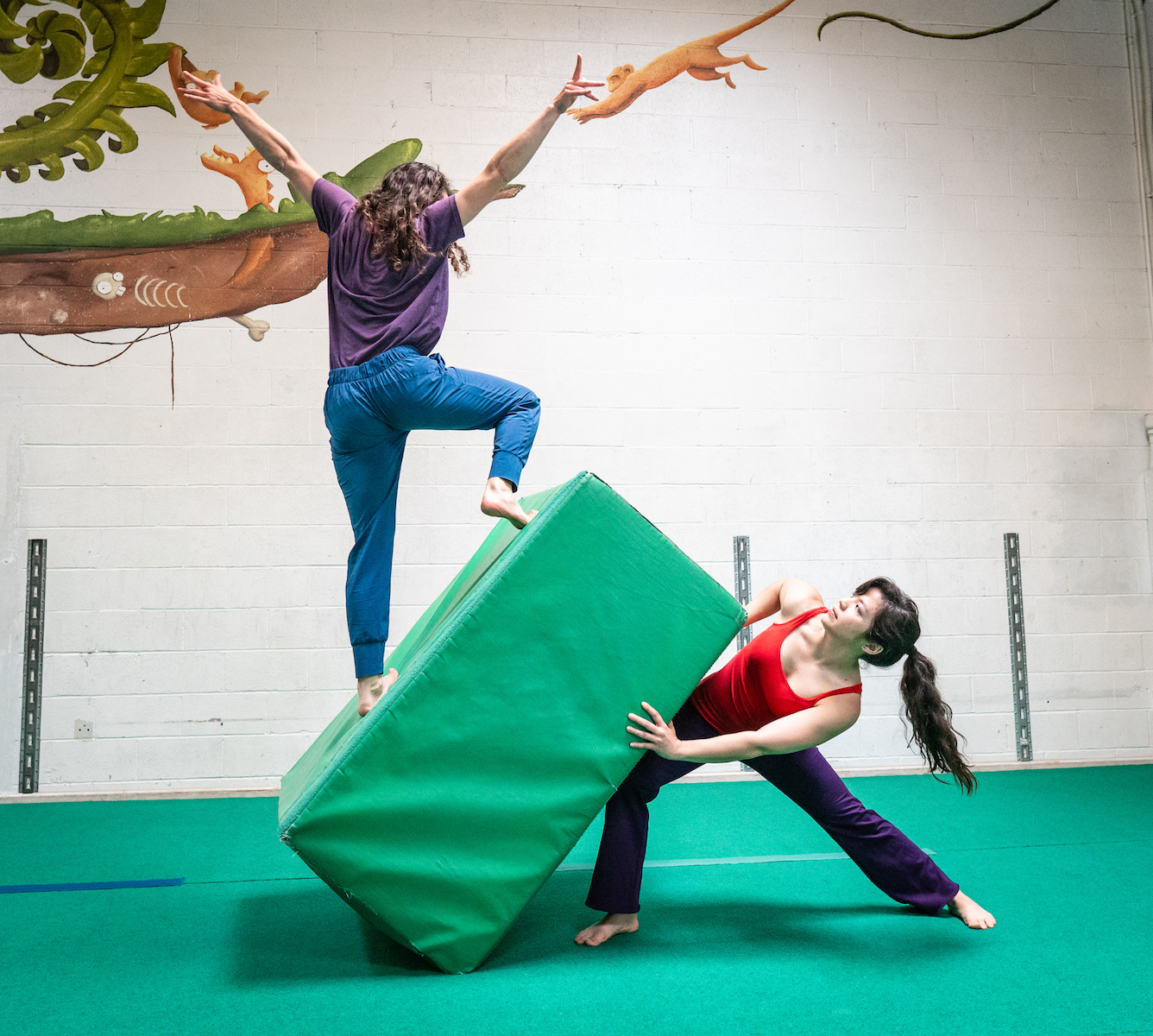 (Photos by: Sebastian Arrua)
Excited about Action Potential? Shira and Megan will be teaching Partnering Potential after the performances, on September 7th, 1pm-5:30pm. Come to a show to receive a discount code to the workshop! Or register ahead of time online via Athletic Playground.