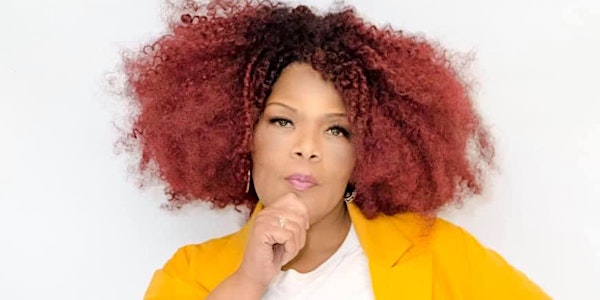 Acting with Jeanette Greenwood
Acting with Jeanette Greenwood
About this event
HELLO FUTURE STUDENT!!!
Here's your opportunity to work with The International Award Winning , Writer, Director, Casting Director , Talent Manager and Acting Coach Jeanette Greenwood.
Here's her message to you:
I am so excited!!! I hope you are! I hope you are ready to kick start your acting career for the NEW YEAR 2021!! You are about to embark on worlds of fun and opportunities! You are definitely stepping out on Faith and investing in what you want to do....ACT! I will not hold you long with a BUNCH of small talk! I am here to support you in every aspect of your career !
If getting an agent and landing more jobs is your 2021, then let's get started!
Your Schedule for the year is as follows:
Each Session is 30 minutes lecture/30 minutes workout
Ages 13 & up
January- Methods of Acting (What is your method?)
February- Script Analysis
March- Character Analysis
April- Storytelling
May-Open Scenes
June- Monologues
July- Improvisation
August-Blocking
September- Headshots, Resumes, Agents, iMDB, Auditioning
October-Student Project Rehearsal
November- Recital Month & Awards Month
Youth Ages 5-12
January- Intro to Acting
February- Emotions
March- What is a Script? How to read it?
April- Storytelling
May- Character /Role Playing
June- Monologues
July-Improvisation
August- Blocking
September- Auditioning
October- Student Project Rehearsal
November- Recital Month & Awards
$125 Administration Fee's (One-time) Waived until January 11th
$125 per month (January Special only)
New Years until January 9th we are waiving the $125 Admin and you will only pay $125 to start.
This is until January 9th only! It's my BIRTHDAY MONTH! So I am giving out gifts!
YES!! That's right! $125 Gets You started!
( I am waiving the $125 Admin Fee for New Years PROMO that expires 1/11/2020)
I've said it 3 times! Now you believe me? Register now! I do not accept new students after January 31st.
Enrollment rates will increase on January 10th to $150 per month plus a one time $125 admin fee. Register now.
Visit my website at www.jgstudioscompany.com and follow me on all social media at jgstudios2021
Our 2020 Class performed in our class project Zoomzilla! We did not expect the recognition this film has received. I won Best Screenwriter of the Year on an International level and our film is screening in Harlem, NY in the Kwanzaa Film Festival.
Congratulations Class of 2020!