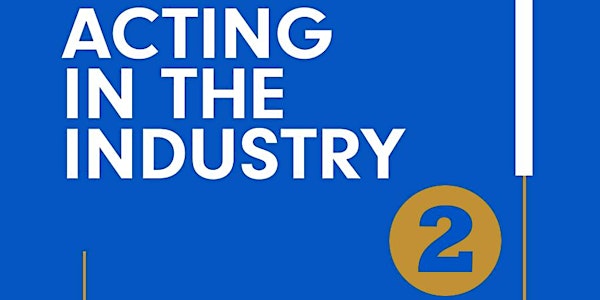 Acting In The Industry 2
When and where
Location
Trinity Washington University 125 Michigan Avenue Northeast Washington, DC 20017
Description
Through the Acting In The Industry Seminar, RDX Films aims to create and foster a creative learning environment conducive to entering the Television and Film industry at large. Created by Jelani D. James, Esq., the Seminar will inform participants of the requisite skills of a working professional actor or actress, as well as allow them to connect with working professionals on both a local and international level. In doing so we will simultaneously create a network of passionate local talent, thereby burgeoning the inception of an impeccably trained and seasoned local industry. The seminar is set for the 28th of July 2018 at the O'Connor auditorium at Trinity Washington University at 125 Michigan Ave NE, Washington, DC 20017.
This Seminar is the continuation of a series aimed at training and empowering on-screen, producers, directors, and crew. We have chosen to involve critically acclaimed talent as well as producers, directors, casting directors, and acting coaches for the purpose of combining veteran advice with real opportunities to network and seek employment. Seminars rarely offer real opportunities for success. It is our aim to not only educate, but also to facilitate.
The Seminar consists of a one-day series of panel discussions centered on a series of topics we feel are of value, as well as interest, to aspiring actors. An actor's bottom line is finding a way to secure paid work. Thus, our topics focus on the successful application process and utilization of networking and unions. We believe that this course offering will be not only informative but transformative.
In addition to panel discussions, we will provide two opportunities to network freely so that attendees may connect with fellow aspirants and panel members. This will be a hands-on opportunity to apply some of the etiquette tips and to make tangible steps forward toward each aspirant's end goal. This is a key part of the value of the Seminar in that attendees can leave reinvigorated for the arduous road ahead, as well as with a rekindled interest in participation in local projects.
We believe that increased success for the parts will increase the success of the whole. Thus, the success of a single aspiring actor or actress will in turn increase the flow of industry dollars into the District and create further opportunities for its citizens while proliferating narratives set in this area in high-budget projects. It is a process which must be artfully and deliberately guided, yet it will bear great yields in the near future.