Event Information
Refund Policy
Refunds up to 30 days before event
Description
Course overview

Today's increasingly complex world means we live and work in changing, dynamic environments. This course is designed to give participants a practical framework to better understand and diagnose uncertain environments and complex ecosystems in order to act more effectively in shaping fit-for-action teams, organizations and places. Includes certification as a FAUC® facilitator with the ability to hold your own workshops to help others understand complexity and uncertainty and apply principles to navigate in a complex and uncertain world.
After completing the course, you will receive certification as a FAUC® facilitator. This is a lifelong (individual) right to use the framework (FAUC®) and the serious play (FAUC®PLAY) in your work / practice.
FAUC® framework
The FAUC® framework leverages five capacities: Entrepreneurial, Alert, Adaptive, Resilient and Creative. Developing each capacity is essential to act effectively.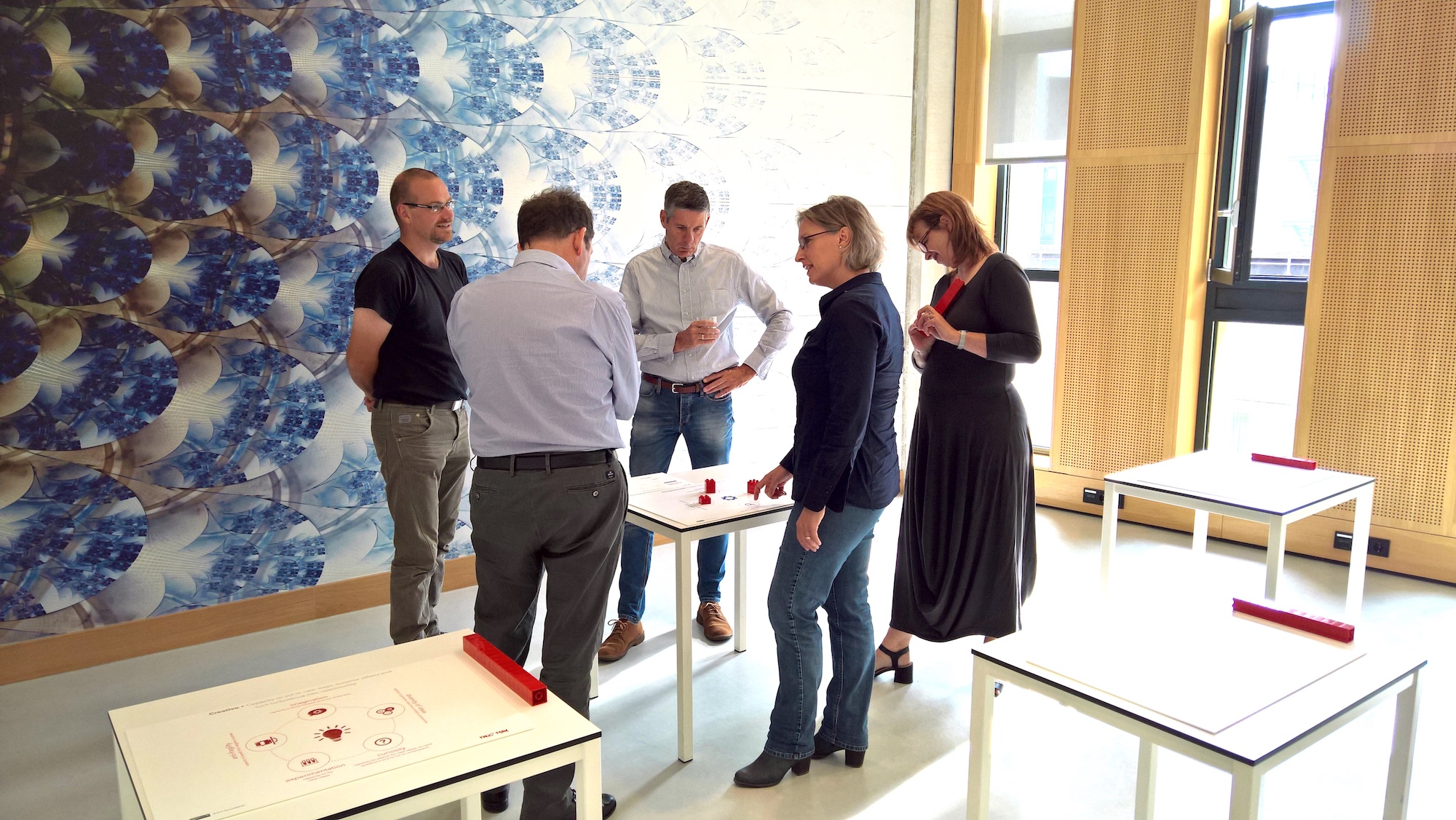 Course objectives
The objectives from the course are to provide the participant with the expertise and skills to understand, explain and apply the framework. You will be stimulated to:
Learn to better understand complexity and uncertainty
Learn to better diagnose a social systems by using a complexity lens
Learn to find strengths and weaknesses in social systems
Learn to act more effectively by developing five capacities (Entrepreneurial, Alert, Adaptive, Resilient and Creative)
Learn to apply principles to navigate in a complex and uncertain world
Learn to use a fun serious play to transfer your (new) knowledge and insights to others
Practitioners will be provided with the full set of skills, practice, combined with the confidence and commitment necessary to successfully prepare and facilitate their own workshops.
Material
As part of the course, participants will receive their own comprehensive FAUC®PLAY-BOX with all materials (boards, canvases, cards, Duplo bricks and facilitator guidelines) to facilitate their own sessions and workshops.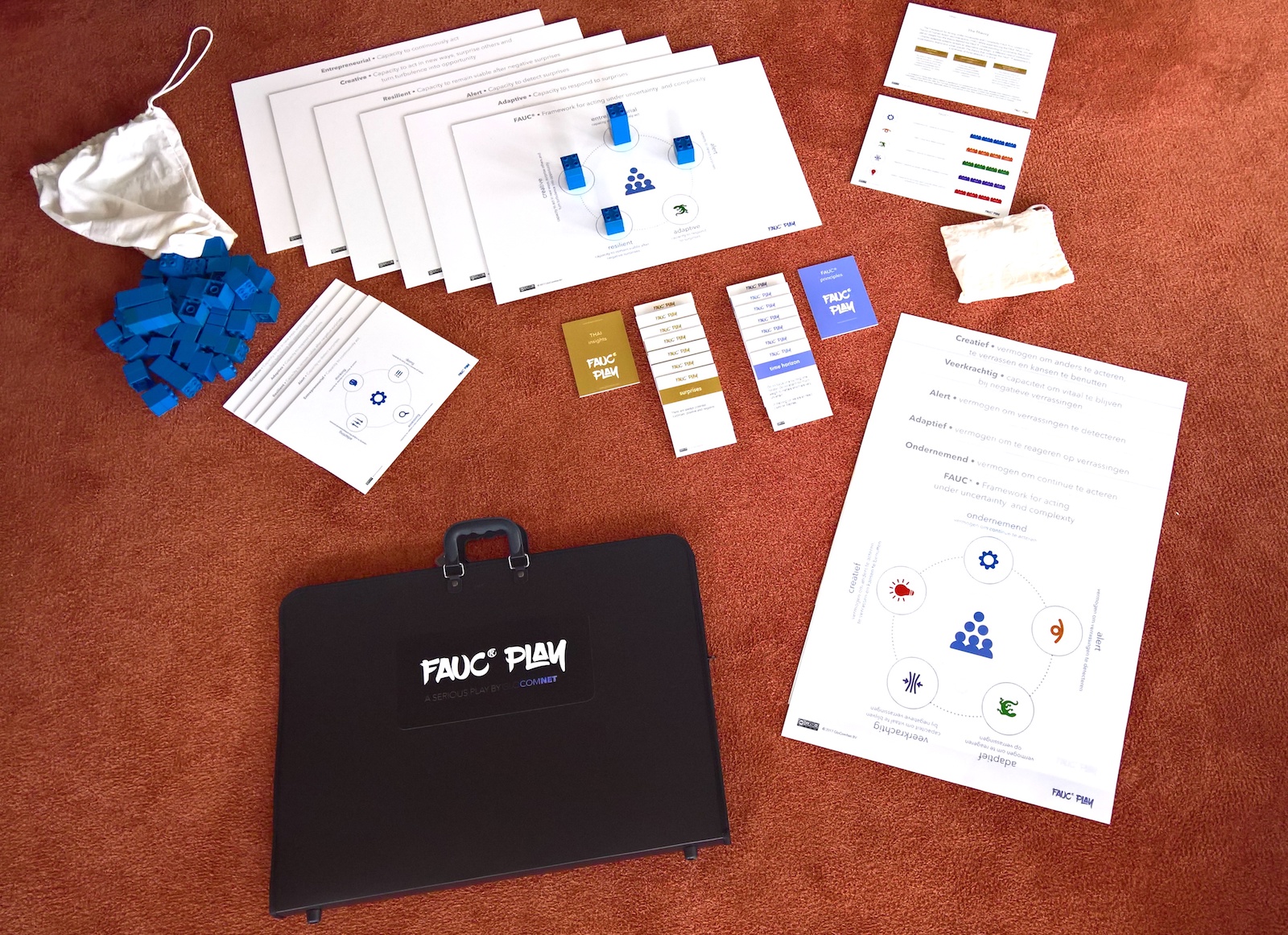 Learning Journey
To continue the learning, we will facilitate a learning platform and yearly meetings in which practitioners exchange their experiences. Also they will be updated with new insights, marketing material and cases.
Trainers
The course will be facilitated by Rik Berbé, Rik is an experienced practitioner, facilitator and co-founder of GloComNet. Lex Hoogduin will join as thought leader. Lex is professor in complexity and uncertainty at the University of Groningen (The Netherlands) and founder of GloComNet.
You will benefit from the knowledge and experience from the original founders and designers of the FAUC® framework.
Group size
The maximum number of participants for this course is 10. This will ensure an effective learning experience.
Costs
Costs for the course are € 1550 (~ CA$ 2400) (no HST). This includes lifetime license to use FAUC®, all materials (FAUC®PLAY-BOX), workshop manual, certificate, coffee breaks and lunch.
Location
Facilities provided by Schulich Executive Education Centre.
Cancellation
In specific cases, attendees can receive refunds up to 7 days before the event starts (hereby overriding Eventbrite cancellation policy). Substitutions are permitted at any time.