ACT with Compassion: An Introduction to Using Acceptance and Commitment Therapy with Highly Self-critical and Shame Prone Clients: Jan 31, 2020

Friday, January 31, 2020 at 8:30 AM (PST)
Event Details
ACT with Compassion: An Introduction to Using Acceptance and Commitment Therapy with Highly Self-critical and Shame Prone Clients
January 31, 2020
Shame and self-criticism are an important part of the clinical picture for many clients, particularly those who are struggling with chronic depression, complex trauma, social anxiety, addiction, eating disorders, stigma, or prejudice. Research based on affective science can be used to guide intervention with people stuck in chronic in pervasive shame and research shows that techniques based on Acceptance and Commitment Therapy are helpful for these clients.
This workshop is intended to be part 1 of a two day workshop, but can also be taken on its own. The morning of this day is primarily didactic and provides an overview of a functional evolutionary model of emotion and specifically of shame. This workshop is useful for therapists who want an update on the current clinically applicable research on how shame functions, including a overview of how and when shame tends to be adaptive versus maladaptive. A brief overview of the key elements of an ACT approach to the treatment of chronic and pervasive shame is provided. This includes particular attention to the ACT model of self and resultant interventions based on flexible perspective taking strategies for developing a more compassionate manner of relating to oneself.
The afternoon is primarily experiential with the goal of helping therapists understand the treatment of chronic and pervasive shame by applying ACT and perspective-taking strategies to their own tendencies toward self-criticism or shame.
This day has two primary goals: 1. To provide an overview of research on shame and self-criticism that can guide clinical practice and 2. To allow therapists to experience the model from the inside-out so as to develop greater personal self-compassion and a deeper intuitive understanding of compassion-based intervention strategies.
Day 2 of the workshop is much more practical and provides a more detailed overview of the methods used to help highly shame prone clients as well as observation of models and practices in role play. It must be signed up for separately, which you can do here: ACT with Compassion: Deepening Your Skill in Working with Highly Self-critical and Shame Prone Clients: Feb 1, 2020

---
AUDIENCE
This workshop is intended for mental health professionals (psychologists, psychiatrists, social workers, etc.) at all levels of expertise and working with any population in any treatment setting. Some prior exposure to Acceptance and Commitment Therapy (ACT) is encouraged but not absolutely necessary.
*** Please note that this workshop is only open to health professionals and students enrolled in a graduate-level health or mental health program. This is an experiential workshop in which attendees will be asked to practice various therapeutic interventions. Thus, some previous training as a health professional or counselor is necessary for effective participation. In addition, as we do provide clinical case examples as part of the learning material, we need to make sure that all attendees have a similar understanding of and obligation to uphold HIPAA and other related laws around patient confidentiality. Therefore, unfortunately, we cannot open this workshop up to members of the public or professionals in non-mental health professions. If you have any questions or concerns about this, please contact us to discuss it.
---
INSTRUCTIONAL LEVEL
This workshop is intended for those with little knowledge of ACT to those with advanced experience. Those experienced with mindfulness might benefit from new practices based on ACT. Some previous familiarity with ACT would likely be helpful for this workshop, but those completely new to ACT but interested in issues of self, the other, shame, self-criticism, mindfulness, and compassion should all find something of value in this workshop.
---
REGISTRATION
Registration is online. The workshop will serve refreshments and coffee at the start of the workshop.
We try to keep the tuition low so everyone who wants to can attend. Let us know if being able to pay the fee serves as a barrier to your attendance.
Scholarships: We reserve a number of scholarships for potential attendees who could not otherwise afford to come. We particularly prioritize those who work with underserved populations such as people of color, sexual and gender minortiy clients, people with disabilities, or other underserved or stigmatized populations. 
---
SCHEDULE 
8:00am - Registration begins 
8:30am - Workshop begins
10:00am - 15 minute break
12:00pm - 90 minute break for lunch
1:30pm - Workshop resumes
3:00pm - 15 minute break
4:30pm - Workshop ends
---
CE CREDITS
6 CE credits (with the purchase of Professionals with CE Certificate ticket, completion of the Learning Activity Evaluation, and attendance of the entire workshop--make sure to sign in and out)
---
LEARNING OBJECTIVES
Discuss a functional and evolutionary account of shame and self-criticism

Explain the adaptive and maladaptive functions of shame
Describe the ACT model of self
Relate the three key strategies for developing flexible perspective taking
---
ABOUT THE PRESENTER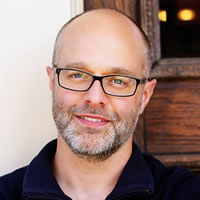 Jason Luoma, Ph.D. is CEO of Portland Psychotherapy in Portland, OR. His research focuses on the application of ACT as an intervention shame and increasing self-compassion, and the dissemination and training of evidence-based therapies. He has provided training in Acceptance and Commitment Therapy at national and international venues. Jason is an internationally recognized trainer in ACT, former chair of the ACT training committee, and past president of the Association for Contextual Behavioral Science. He publishes regularly in peer reviewed journals on ACT, training, shame, and stigma and has co-authored two books Learning Acceptance and Commitment Therapy and Values in Therapy: A Clinician's Guide to Helping Clients Explore Values, Increase Psychological Flexibility, and Live a More Meaningful Life. His work on shame and compassion can be read at www.actwithcompassion.com.

---
WORKSHOP LOCATION
525 SE Stark St
Portland, OR 97214
---
SPONSORED BY: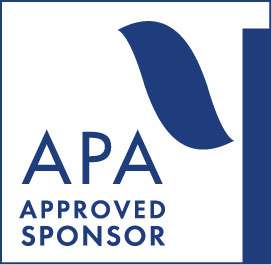 Portland Psychotherapy is approved by the American Psychological Association (APA) to sponsor continuing education for psychologists. Portland Psychotherapy maintains responsibility for all programs and content. 
Refund/cancellation policy:
We charge a $15 administration fee for cancellations made more than one week before the training event. For cancellations within one week of the training event, we will refund 50% of the tuition. Alternately, participants may elect to apply 100% of their tuition to a future training event. No refunds will be given after training events.
Special Accommodations :
Please contact us if you need accommodations to enable you to fully participate in the workshop. We will work with you and do our best to find a way to ensure your participation.
Save This Event
When & Where

Milagro Theatre
El Zócalo
525 SE Stark St
Portland, OR 97214


Friday, January 31, 2020 at 8:30 AM (PST)
Add to my calendar
Organizer
Classes and workshops for professional training at Portland Psychotherapy Clinic, Research, & Training Center