Description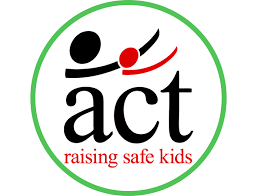 Research shows that exposure to abuse and neglect in a child's formative years can have long-term emotional and behavioral effects on children. Parents and caregivers can be the best positive teachers and role models OR the perpetrators of violence, abuse and neglect against their own children.
That's why local non profit, Crusading Outreach Ministry Inc. is offering a FREE workshop for parents and anyone who work with children age 0 to 8. ACT/Parents Raising Safe Kids Program was developed and is coordinated by the American Psychological Association Violence Prevention Office.
This Saturday, September 22nd 4 hour workshop will cover topics such as:
Children and Violence

Positive Discipline

Adults' Role in Raising Safe Kids

The afternoon will include light refreshments, small group discussions, activities & exercises and opportunities to practice applying the concepts that are presented. This one-day workshop will be open to parents, grandparents, care providers and anyone who works with children age 0 to 8.
Light refreshments will be served and VENDORS will be on the premises for your shopping pleasure.

Funded in part thru a grant from the Newport News Child Advocacy Team (NNCAT), Inc.