ACT Raising Safe Kids Facilitator Training

Thursday, April 27, 2017 at 9:00 AM

-

Friday, April 28, 2017 at 5:00 PM (EDT)
Who's Going

Loading your connections...
3 of your friends are going.
Share it to get more people on board!
Share

Sara Haughty
San Francisco, California

Luke Picard
London, United Kingdom

Rick Vespucio
Florence, Italy
Event Details
The Chicago School of Professional Psychology
Presents:
ACT Raising Safe Kids Facilitator Training
Thursday, April 27th & Friday, April, 28th, 2017
9:00am to 5:00pm EST (both days)
Registration Opens at 8:45am
The Puerto Rican Family Institute, Inc

7th Floor
145 W 15th Street

Manhattan, NY 10011
13 CEs
Event is co-sponsored by The Chicago School of Professional Psychology, the Puerto Rican Family Institute, & the Violence Prevention Office of the American Psychological Association
Workshop Description:
This introductory training prepares child and family professionals to conduct the 9-week parenting program, Adults and Children Together (ACT) Raising Safe Kids. ACT Raising Safe Kids is a national, evidence-based, parent education program designed by the American Psychological Association and focuses on adults, who care for and teach children from birth to 8 years old. The program aims to strengthen positive parenting skills by teaching child development, behavior management, tools for positive effective discipline, effective anger and conflict management, and media literacy. The ACT Raising Safe Kids program provides caregivers with a supportive social network and supports families to create safe communities for their children.
The World Health Organization (WHO), in their recently published handbook on Implementing Child Maltreatment Prevention Programs: What Experts Say, listed APA's ACT Raising Safe Kids Program as one of just three listed under Parenting Programs, along with Triple P and The Incredible Years. The WHO put together a group of 21 leading experts in child maltreatment from around the world to help create a handbook for policy-makers, practitioners, and organizations on implementing prevention programs. The handbook also provides a list of different programs as examples that have been supported by the WHO expert consultants. The ACT Raising Safe Kids Program was developed and is coordinated by the American Psychological Association Violence Prevention Office, directed by Julia da Silva.  ACT is well-evaluated and rated by the California Evidence-Based Clearing House on Child Welfare as having promising research evidence. ACT is included in the U.S. Department of Justice Crime Solutions site and in the U.S. Head Start Office "Compendium of Parenting Programs."
Designed to be delivered in 9 sessions by trained professionals who teach parents and caregivers positive parenting skills, ACT is in mental health clinics, preschools and schools, shelters, prisons, hospitals, and community social service providers helping thousands of families.  The program is currently in 19 U.S. states and the District of Columbia, Puerto Rico, Brazil, Colombia, Ecuador, Greece, Guatemala, Peru, Japan, and Taiwan. Programs will begin in Croatia, Bosnia, Romania, Turkey, and Portugal.
Learning Objectives:
After attending this introductory-level workshop, participants will be able to:
(1) Explain the ACT RSK program's research-based rationale for early prevention.
(2) Describe the ACT RSK program goals and objectives, core elements, and intervention model.
(3)Discuss the roots and consequences of violence in the lives of children.
(4) Implement ACT RSK's management and conflict resolution models.
(5) Discuss methods to help adults understand the impact of electronic media on children's behaviors and give them options on how to reduce children's exposure to media.
(6) Demonstrate the information and skills needed to facilitate an ACT RSK parent workshop (child development, anger management, positive discipline, media literacy, cultural sensitivity).
(7) Demonstrate knowledge of how to teach parents the ACT RSK content using supportive materials, facilitated discussions, role plays, group activities, and at-home experiences.
(8) Prepared to facilitate an ACT RSK parenting workshop in their own community and to complete the certification process by submitting a workshop session for review at the regional training center.
Professional Bio of Milton Fuentes, Psy.D.
Dr. Milton Fuentes earned his doctorate in clinical psychology from Rutgers University, completed a pre-doctoral fellowship in clinical & community psychology at Yale University, & engaged in post-doctoral training in epidemiology at Columbia University. Dr. Fuentes serves as a consultant to several programs, including the Puerto Rican Family Institute & the Violence Prevention Office of the American Psychological Association, where he serves as a Master Trainer to the Mid-Atlantic and Northeast regions of the United States.  He is currently an associate professor of psychology at Montclair State University.  
Professional Bio of Margarita Paredes, Psy.D.
Dr. Margarita Paredes received her doctoral degree from the Illinois School of Professional Psychology in Chicago with a focus on child sexual abuse. Dr. Paredes has worked in multiple settings including community mental health centers, schools, and hospitals. In addition, she has presented both nationally and internationally on topics related to early childhood mental health, exposure to violence, and social emotional development. As part of a statewide initiative, she provided mental health consultation to early childhood programs. Dr. Paredes served as the Director of the Safe from the Start program providing services to families who have been victims of violence. Dr. Paredes has been involved with the ACT Raising Safe Kids program since 2007 and served as the Director of the Midwest Regional Center until 2011. She has run parent groups, provided technical support, and trains professionals on the ACT Raising Safe Kids program. Currently, Dr. Paredes works for a private practice working with adults who suffer from chronic pain and had traumatic experiences.
Workshop Schedule:
Day 1: Thursday, April 27th
8:45am: Registration Opens
9:00am: Workshop Begins
9:00am-9:30am: Introductions & General Information
9:30am-11:00am: Concepts of Motivation & Change & Child Development
11:00am-11:10am: Break
11:10am-12:30pm: Impact of Violence on Children
12:30pm-1:20pm: Lunch Break
1:30pm-3:30pm: Anger Management for Adults & Helping Angry Children
3:30pm-3:45pm: Break
3:45pm-5:00pm: Children & Electronic Media & Wrap-up for the day
5:00pm: Workshop Ends
Day 2: Friday, April 28th
8:45am: Registration Opens
9:00am: Workshop Begins
9:00am-10:30am: Discipline & Parenting Styles
10:30am-10:45am: Break
10:45am-12:45pm: Discipline for Positive Behaviors
12:45pm-1:45pm: Lunch Break
1:45pm-4:00pm: Implementing the ACT Program & Debriefing
4:00pm-5:00pm: The ACT Regional Centers & ACT Facilitator Certification Process
5:00pm: Workshop Ends
Registration and Fees:
General Admission/Professionals: $200.00*
PRFI Employees (ID required at Registration): $175.00*
Student Admission (ID required at Registrtaion): $150.00*
*All participants will receive the facilitator manual, parent handbook, Motivational Interviewing guide, PPT slides, and workshop handouts; the curriculum is available in English or Spanish.    
Refund Policy:
100% of tuition is refundable up to 7 days before the program. Within 7 days of the program, tuition is nonrefundable.
References:
(1) Armistead, L. P., Clark, H., Barker, C. N., Dorsey, S., Hughley, J., Favors, M., & Wykoff, S. C. (2004). Participant retention in the Parents Matter! Program: Strategies and outcome. Journal of Child and Family Studies, 13, 67-80.
(2) American Psychological Association. (2009). Effective strategies to support positive parenting in community health centers: Report of the Working Group on Child Maltreatment Prevention in Community Health Centers: Washington, DC: Author.
(3) Bruzzese, J., Gallagher, R., McCann-Doyle, S., Reiss, P. T., & Wijetunga, N. A. (2009). Effective methods to improve recruitment and retention in school-based substance use prevention studies. Journal of School Health, 79, 400-407.
(4) Burkhart, K. M., Knox, M., & Brockmyer, J. (2013). Pilot evaluation of the ACT Raising Safe Kids Program on children's bullying behavior. Journal of Child and Family Studies, 22, 942-951.
(5) Dumka, L. E., Garza, C. A., Roosa, M. W., & Stoerzinger, H. D. (1997). Recruitment and retention of high-risk families into a preventive parent training intervention. The Journal of Primary Prevention, 18(1), 25-39. doi:10.1023/A:1024626105091
(6) Chacko, A., Anderson, L., Wymbs, B. T., & Wymbs, F. A. (2013). Parent-endorsed reasons for not completing homework in group-based behavioural parent training for high-risk families of youth with ADHD. Behaviour Change, 30(4), 262-272. doi:10.1017/bec.2013.25
(7) Coatsworth, J. D., Duncan, L. G., Pantin, H., & Szapocznik, J. (2006). Differential predictors of African American and Hispanic parent retention in a family-focused preventive intervention. Family Relations, 55(2), 240-251. doi:10.1111/j.1741-3729.2006.00373.x
(8) Guttman, M., Mowder, B. A., & Yasik, A. E. (2006).The ACT Against Violence training program: A preliminary investigation of knowledge gained by early childhood professionals. Professional Psychology: Research and Practice, 37, 717-723.
(9) Haack, L., Gerdes, A., & Lawton, K. (2014). Conducting research with Latino families: Examination of strategies to improve recruitment, retention, and satisfaction with an at-risk and underserved population. Journal of Child and Family Studies, 23, 410-421.
(10) Knox, M., & Burkhart, K. (2014). A multi-site study of the ACT Raising Safe Kids Program: Predictors of outcomes and attrition. Children and Youth Services Review, 39, 20-24.
(11) McDonald, L., FitzRoy, S., Fuchs, I., Fooken, I., & Klasen, H. (2012). Strategies for high retention rates of low-income families in FAST (Families and Schools Together): An evidence-based parenting programme in the USA, UK, Holland, and Germany. European Journal of Developmental Psychology, 9, 75-88.
(12) Mytton, J., Ingram, J., Manns, S., & Thomas, J. (2014). Facilitators and barriers to engagement in parenting programs: A qualitative systematic review. Health Education & Behavior, 41(2), 127-137. doi:10.1177/1090198113485755
CONTINUING EDUCATION:
Target Audience: All mental health professionals and related paraprofessionals.
Psychologists.  This program, when attended in its entirety, is available for 13 continuing education credits. The Chicago School of Professional Psychology is committed to accessibility and non-discrimination in its continuing education activities. The Chicago School of Professional Psychology is also committed to conducting all activities in conformity with the American Psychological Association's Ethical Principles for Psychologists. Participants are asked to be aware of the need for privacy and confidentiality throughout the program.  If program content becomes stressful, participants are encouraged to process these feelings during discussion periods.  If participants have special needs, we will attempt to accommodate them.  Please address questions, concerns and any complaints to Moira Jackson at 312-467-2364. There is no commercial support for this program nor are there any relationships between the CE Sponsor, presenting organization, presenter, program content, research, grants, or other funding that could reasonably be construed as conflicts of interest.
Non Psychologists.  Most licensing boards accept Continuing Education Credits sponsored by the American Psychological Association but non-psychologists are recommended to consult with their specific state-licensing board to ensure that APA-sponsored CE is acceptable.
*Participants must attend 100% of the program in order to obtain a Certificate of Attendance.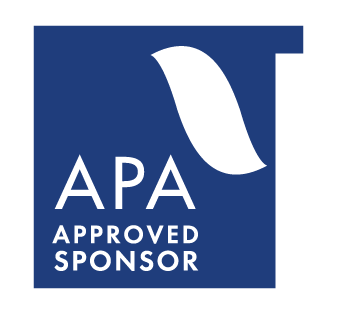 The Institute for Professional & Continuing Studies at The Chicago School of Professional Psychology is approved by the American Psychological Association to sponsor continuing education for psychologists. The Chicago School of Professional Psychology maintains responsibility for this program and its content.
When & Where

The Puerto Rican Family Institute, Inc
7th Floor
145 W 15th St
Manhattan, NY 10011


Thursday, April 27, 2017 at 9:00 AM

-

Friday, April 28, 2017 at 5:00 PM (EDT)
Add to my calendar
Organizer
The Institute for Professional & Continuing Studies
ACT Raising Safe Kids Facilitator Training