Description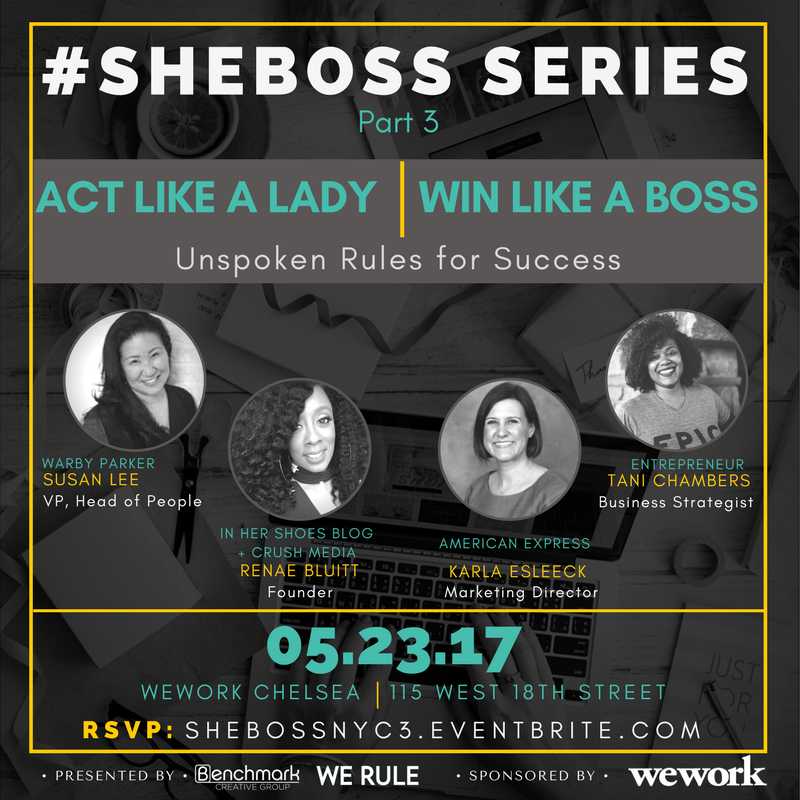 We all want that six-figure seat at the table, but do we know what it really takes to get there?
Sometimes, you don't know what you don't know. So what are the unspoken rules of making it to the top?
The best way to learn is through those who have come before. Whether climbing the corporate ladder, breaking a glass ceiling, disrupting an industry, or leaping into entrepreneurship for the first time, what are the steps and missteps that we need to know? Topics being discussed include:

Glass Houses:

Handling perceptions, and misjudgments, especially when you're the only woman in the room

Chess vs. Checkers:

How to strategically make the right career moves, even when it's not obvious

Lone Wolf:

Choosing to stand tall, even when standing alone

And So Much More:

We're taking your questions. Just tweet @thebcgnyc (use #shebossnyc)
Our SheBosses for the month are:
Susan Lee - VP, Head of People (Warby Parker)
---
ABOUT THE SHEBOSS SERIES
A 3-PART SERIES NAVIGATING FEMALE ENTREPRENEURS THROUGH THE UNSPOKEN RULES OF BUSINESS.
The #SheBoss Series is designed to discuss the scenarios that women in business don't often speak about, but too often encounter. We're bringing women together for honest conversation, and solutions from senior-level pros.
Collaborate with dynamic women from the startup, and corporate worlds, and gain feedback for dealing with the toughest business encounters, when commanding what you're worth.