ACSE AI & BIG Data Forum Opening Weekend -- Machine Learning, IoT, AI
Description
Topic 1: Life Long Learning and Application at NLP
Lifelong Learning is an advanced Machine learning (ML) paradigm that learns continuously, accumulates the knowledge learned in the past, and uses it to help future learning. Currently, the dominant ML paradigm learns in isolation: given a training dataset, it runs an ML algorithm on the dataset to produce a model. It does not retain the learned knowledge and use it for future learning. Although this isolated learning paradigm has been very successful, it requires a large number of training data and is only suitable for well-defined and narrow tasks. In comparison, we humans can learn effectively with a few examples because we have accumulated so much knowledge in the past which enables us to learn with little data or effort. Lifelong learning aims to achieve this capability.
Speaker's Bio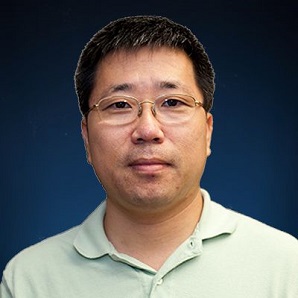 Bing Liu is a distinguished professor of Computer Science at the University of Illinois at Chicago. He received his Ph.D. in Artificial Intelligence from the University of Edinburgh. His research interests include lifelong learning, sentiment analysis, data mining, machine learning, and natural language processing. He has published extensively in top conferences and journals. Two of his papers have received 10-year Test-of-Time awards from KDD. He also authored four books: one on lifelong learning, two on sentiment analysis, and one on Web mining. Some of his work has been widely reported in the press, including a front-page article in the New York Times. On professional services, he served as the Chair of ACM SIGKDD (ACM Special Interest Group on Knowledge Discovery and Data Mining) from 2013-2017. He has also served as program chair of many leading data mining conferences, including KDD, ICDM, CIKM, WSDM, SDM, and PAKDD, as associate editor of leading journals such as TKDE, TWEB, and DMKD, and as area chair or senior PC member of numerous natural language processing, AI, Web, and data mining conferences. He is a Fellow of ACM, AAAI and IEEE.
Topic 2: The Future of IoT
As we move from IoT-enabled devices to the 'IoT-Enabled Enterprise," the role of data, delivery architectures and especially the role of analytics will become key factors. The markets will likely evolve from a focus on IoT-enabled product to a focus on the "IoT-enabed Enterprise". In this session, Don DeLoach will explore these concepts from his book "The Future of IoT."

Speaker's Bio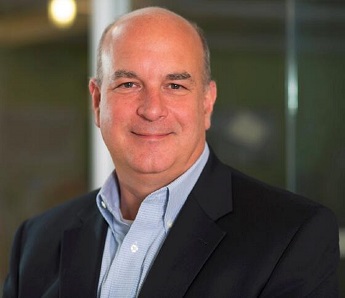 Don DeLoach is an entrepreneur, author, board member, and a leading industry evangelist for the Internet of Things. He helped form the Midwest IoT Council, where he currently serves as co-chairman. He has been on the Board of the Illinois Technology Association for over 10 years. Don is a serial entrepreneur, serving as CEO for three companies, Youcentric, Aleri, and Broadbeam, spanning the last 18 years. He also serves on the executive committee of the Array of Things (smart cities project) and has been an outside director for several companies as well as non-profit organizations. He is the principal driver of the "First Receiver" IoT architectural thesis addressed in his book "The Future of IoT", which he co-authored with Gartner analyst Emil Berthelsen and Hitachi Vantana executive Wael Elrifai, which was published in June of 2017. He is an Industrial Engineering graduate of Ga. Tech, an enthusiastic cyclist, and lives in the Chicago area with his wife and the youngest of their seven children.
Topic 3: Genesis and Evolution of AI Species, Our Opportunities and Responsibilities in the Era of AI
Speaker's Bio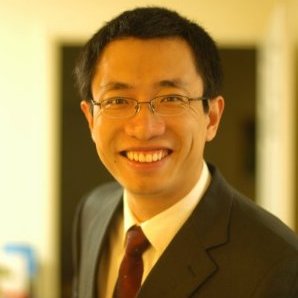 Dr. Xiaohui Kong is the founder of Cognitive AI Technologies Inc, the company behind the in-car interactive AI platform Car loudy. He has a PhD. in Artificial Intelligence from the University of Pittsburgh. He started his AI career as a tenure-track assistant professor at the University of Texas with the research focus on AI and Cognitive Computing, before leading varies AI application research projects in industry. Dr. Kong has an enthusiasm in AI and a dream to achieve singularity AI ever since childhood. He believes AI and cognitive technologies can augment human cognition and lift the limit of human cognition in information processing and allow people to do things at the much higher efficiency that was otherwise not possible before.