Description
Love Letters In The Sand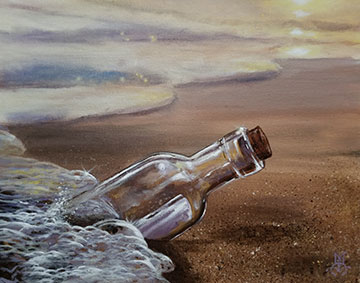 $95 each or $120 with supplies
Learn to paint a soft serene scene with Marco in this all day class, he will guide you with ease in adding layers of color, depth, magic and glistening glass. While painting you will learn a variety of techniques to create a layered effect, soft clouds and glistening water.
11x14 canvas
Graphite paper
Pen
Large flat brush
Medium filbert brush
Small round brush
Small liner brush
Old toothbrush
Titanium White
Burnt Sienna
Raw Umber
Payne's Grey
Naples Yellow (Grombacher or Liquitex better)

Cadmium Yellow Light
Dioxazine Purple
Thalo Blue

Please arrive 5-10 minutes early, class will start on time. All class reservations must be paid in advance and cannot be cancelled or changed less than 72 hours prior to class. Sorry, no exceptions.
Join Marco in a fun day of painting in Acrylics. You will learn a variety of techniques as you paint your own acrylic painting is these classes. Marco will walk you through how to paint the featured painting and give you step by step instructions.