Description
Join local artist Adria Arch to experiment with a wide range of painting techniques using Golden Acrylic paints and mediums, including watercolor-like approaches, collage, stencils and lots more. Beginners and experienced artists are encouraged to join. Attendees will receive a sample pack of Golden Acrylic products.
In collaboration with ArtWeek Boston, affordable fun for anyone with a creative sense of adventure, featuring unique and unexpected experiences that are participatory, interactive, or offer behind-the-scenes access to artists or the creative process.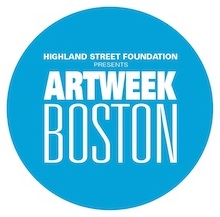 Adria Arch works in paint and mixed media and has taught at numerous venues in the Boston area, including the DeCordova Museum, Montserrat College of Art, and Mass College of Art and Design. She is a member of the Bromfield Gallery in Boston. Adria has been a teacher with the GOLDEN Working Artist Program since July 2010. See Adria's work at: www.AdriaArch.com
Learn more about Maud Morgan Arts programs, exhibitions and events at www.MaudMorganArts.org.
---
Your registration includes acceptance of photo release for program use. Registrants will be added to the Maud Morgan Arts mailing lists for updates on future public programs and exhibitions. Registrants may unsubscribe at any time. Email addresses will not be shared or sold to third parties.
Event photo courtesy of artist Adria Arch.