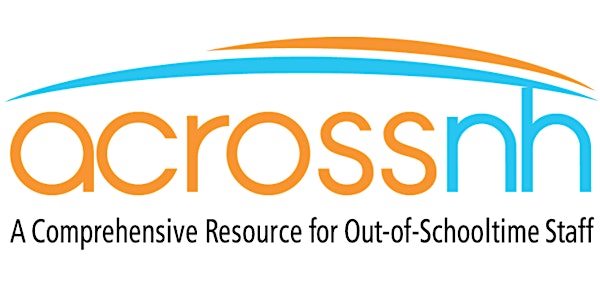 ACROSS NH SEML in OST: Why Social, Emotional 'and' Mindful Learning
Presented by Rick Alleva, Ed.D.; NH ASMP WT, F, PC and Abigail Blodgett, B.S.; NH ASMP WT, PM, NH ADS Level 6, NH ASA Level 3
Date and time
Wednesday, March 8 · 3:30 - 5pm PST
About this event
Why Social, Emotional 'and' Mindful Learning?
Wednesday, March 8, 2023
6:30-8:00pm on Zoom
This first session provides an overview of Social and Emotional Learning (SEL) and Mindfulness Education, where the value and impact of lessons to be learned from both these frameworks will be discussed. We explore ways that Social, Emotional and Mindful Learning (SEML) can be implemented in out-of-school time programs, with a focus on self-awareness and regulation for both children and the adults in the room, as well as social awareness, empathy, and kindness for all. SEML activities that foster learning from the 'inside out' and additional resources will be shared.
Session Info: This session is virtual. You will receive an email with an invitation to the Zoom meeting after you register in Eventbrite, and prior to the session.
Cost and Registration: PD hours are awarded in NHCIS 2-4 business days after the training.
Questions: Please email Cathy Hazelton, ACROSS NH Assistant Project Director, at cathy@seresc.net or call 603-206-6848.