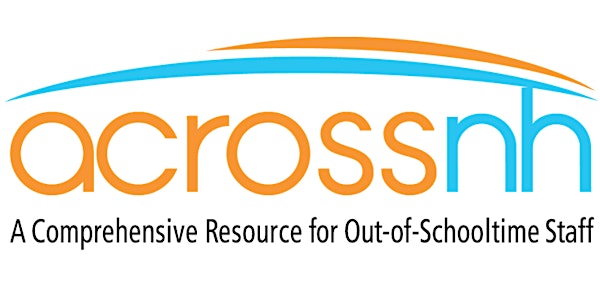 ACROSS NH Quality Readiness Cohort for OST
Presented by Cathy Hazelton, M.Ed.; NH ASMP WT, PC, IM, ADS 6 &LE Level 3
About this event
ACROSS NH Quality Readiness Cohort for OST: Supporting OST Programs and Child Care Programs with an OST Component in Applying for Granite Steps for Quality
This voluntary cohort is provided by ACROSS NH trainers that are SACERS-U Anchors. The cohort is designed to support programs to become "quality ready" to apply for a Granite Step for Quality. The cohort provides the GSQ required "Introduction and Overview of the Environment Rating Scales (ERS) and School Age Care Environment Rating Scale (SACERS)" training. The cohort provides additional trainings that cover each of the 6 subscales of the School Age Care Environmental Rating Scale-Updated (SACERS-U), and Technical Assistance on how to use the SACERS-U tool, as requested by programs. Participants will receive professional development hours credit in their NHCIS account for each training that is completed. The cohort also provides Technical Assistance for applying for the NH Afterschool Credential. For more information about the Granite Steps for Quality, frequently asked questions about GSQ the can be found here.
Facilitated by: Cathy Hazelton, M.Ed.; NH ASMP WT, PC, IM, ADS 6
Thurs, Sep 29th: Intro and Overview of ERS and SACERS-U
Thurs, Oct 6th: SACERS-U: Space and Furnishings
Thurs, Oct 20th: SACERS-U: Health and Safety
Thurs, Oct 27th: SACERS-U: Activities
Thurs, Nov 10th: SACERS-U: Interactions
Thurs, Nov 17th: SACERS-U: Program Structure & Staff Development & Supplementary Items
Session Info: This series is virtual. All sessions will meet from 12:00-1:30pm. You will receive an email with an invitation to the Zoom meeting after you register in Eventbrite, and prior to the first session.
Cost and Registration: Participation is free, but registration is required in Eventbrite. PD hours are awarded in NHCIS for each session completed.
Questions: Please email Cathy Hazelton, ACROSS NH Assistant Project Director, at cathy@seresc.net or call 603-206-6848.