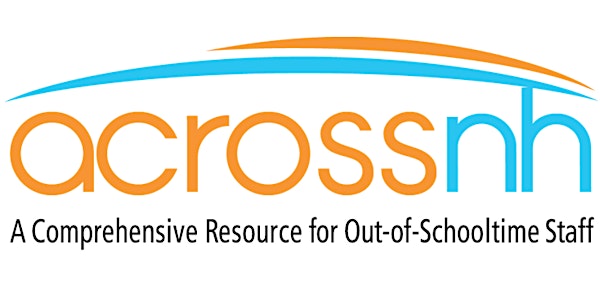 ACROSS NH Leadership Institute 2: Honing Your Program Director Skills
Susan Gimilaro, M.A.; NH ECMP & ASMP WT, F, IM, PC and LE Level 5 and Bobi White, M.Ed.; NH ECMP & ASMP WT, F, PC and LE Level 5
About this event
You are developing your own leadership style and now you are looking to focus on the practical skills you need to be an effective leader. This virtual 6 session series is designed to give you the strategies to lead and empower those around you to develop a program that motivates and inspires everyone. You will design and complete a series-long leadership project that impacts your program.
Session 1: Feb 6, "Leadership- First Lead Yourself"
Session 2: Feb 13, "Communication- The Key to Success"
Session 3: Mar 6, "Guiding and Managing the Work We Do"
Session 4: Mar 20, "Staff- It's All About the People"
Session 5: Mar 27, "Challenge the Process"
Session 6: Apr 3, "Maintaining Positive Forward Motion"
Session Info: This series is virtual. All sessions will meet from 9:30am-12:30pm. You will receive an email with an invitation to the Zoom meeting after you register in Eventbrite, and prior to the first session.
Questions: Please email acrossnh@seresc.net or call 603-206-6848.
Questions: Please email Cathy Hazelton, ACROSS NH Assistant Project Director, at cathy@seresc.net or call 603-206-6848.