[ACRES Event]Silicon Valley in NYC: Tour at Cornell Tech
Description
Dear ACRES friends:
Please join ACRES for a tour of the brand new Cornell Tech campus on Roosevelt Island, the Silicon Valley in NYC. Mr. Thomas O' Handley, Director of Development at Cornell Tech will provide the talk on the background of the project. We will have the opportunity to have a tour of Emma and Georgina Bloomberg Center, Campus Plaza, and The Bridge at Cornell Tech. The Bridge at Cornell Tech is a first-of-its-kind building that houses an extraordinary mix of cutting-edge companies working alongside Cornell academic teams. The event will conclude with a networking event around campus.
---
About Speaker: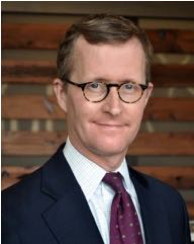 Mr. Thomas O'Handley, Director of Development, Cornell Tech
Tom O'Handley is the Director of Development at Cornell Tech. He plays a key role in the leadership of the Campaign for Cornell Tech overseeing a portfolio of major and principal gift prospects and managing numerous aspects of the campaign effort, including oversight of fundraising for the Jacobs Institute. Also serves as a key liaison for alumni and development colleagues at Cornell and the American Technion Society, and will work on the longer-term development of comprehensive alumni and development program for the new campus, opening on Roosevelt Island in September 2017. Tom has a particular interest in China, having studied Chinese language and history at the University of Wisconsin (Madison), his alma mater. Prior he was the Director of Planning & Development at the Committee of 100 (C-100). Throughout his career, Tom has developed a variety of institutions through fundraising and strategic initiatives. These have also included National Audubon Society, The Huntington Theatre Company (Boston), Washington College (Maryland), and the University of Wisconsin (Madison). Tom is also a graduate of Phillips Exeter Academy. He lives with his family in Brooklyn.